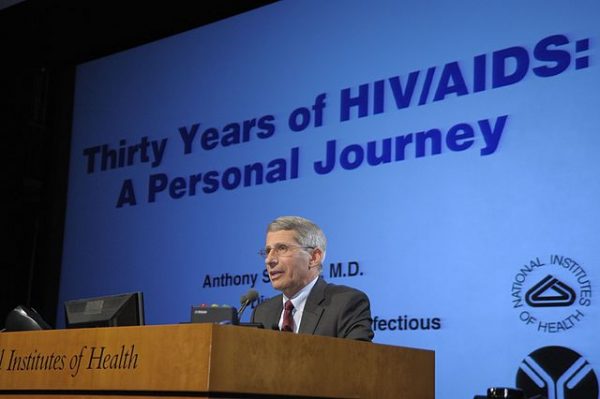 Why aren't more people crying out for justice?  Are we really that far gone as a nation?  This week, Dr. Anthony Fauci's puppy torture scandal has blown wide open.  We now know for a fact that Fauci approved and funded "experiments" that cost millions upon millions of dollars in which countless beagle puppies and other animals were ruthlessly tortured in some of the most inhumane ways imaginable.  Anyone that has any morality at all should be deeply sickened by this.  But most of the country seems to think that it really isn't that big of a deal.  In this article, I am going to share even more shocking things that have come out in recent days, and most Americans probably won't care about them either.  In fact, Fauci could be sacrificing children to Satan on the White House lawn and many Americans would still probably fully support him.
I am particularly disappointed in those on the left that claim to still have some integrity.
Aren't liberals supposed to be against animal cruelty?
A few of them are speaking up, but most of them seem deathly afraid to say anything negative about Fauci and his minions.
Of course there is a lot of silence on the right as well, but at least a few brave leaders are standing up for what is right.  For example, Madison Cawthorn just made the following statement about Fauci on the floor of the U.S. House of Representatives…
"Americans deserve the truth, and this demon-doctor must never be allowed to escape justice."
Very well said.
So why aren't more members of Congress speaking out like this?
I just wish that more of our politicians in Washington actually stood for something.
Another member of Congress that is taking a stand is Representative Nancy Mace.  She has drafted a very firm letter to the NIH requesting that they address this scandal…
Leading the effort is Rep. Nancy Mace (R-S.C.), writing a letter to the National Institutes of Health (NIH) saying the cordectomies are "cruel" and a "reprehensible misuse of taxpayer funds."

"Our investigators show that Fauci's NIH division shipped part of a $375,800 grant to a lab in Tunisia to drug beagles and lock their heads in mesh cages filled with hungry sand flies so that the insects could eat them alive," White Coat Waste told Changing America. "They also locked beagles alone in cages in the desert overnight for nine consecutive nights to use them as bait to attract infectious sand flies."
Thankfully, a handful of other members of Congress were brave enough to sign Mace's letter…
Mace's letter was signed by Reps. Cindy Axne (D-Iowa), Cliff Bentz (R-Ore.), Steve Cohen (D-Tenn.), Rick Crawford (R-Ark.), Brian Fitzpatrick (R-Pa.), Scott Franklin (R-Fla.), Andrew Garbarino (R-N.Y.), Carlos Gimenez (R-Fla.), Jimmy Gomez (D-Calif.), Josh Gottheimer (D-N.J.), Fred Keller (R-Pa.), Ted Lieu (D-Calif.), Lisa McClain (R-Mich.), Nicole Malliotakis (R-N.Y.), Brian Mast (R-Fla.), Scott Perry (R-Pa.), Bill Posey (R-Fla.), Mike Quigley (D-Ill.), Lucille Roybal-Allard (D-Calif.), Maria E. Salazar (R-Fla.), Terri Sewell (D-Ala.), Daniel Webster (R-Fla.) and Del. Eleanor Holmes Norton (D-D.C.)
It is good to see bipartisan outrage on this issue.
But where is everyone else?
There are a lot of names that are missing on that list that I would expect to see.
Sadly, Fauci has much more to answer for than just torturing puppies.  He has been the key figure in our national response to the AIDS crisis from the very beginning, and every major decision regarding the AIDS crisis at the NIH has gone directly through him.
So people need to start asking why he thought that it would be a good idea to test AIDS drugs on hundreds upon hundreds of innocent orphans in New York City.  According to investigative journalist Liam Scheff, more than 200 children ended up dying as a result of those "tests"…
In 2004, I broke open the NIH Clinical Trial Scandal, the internationally-covered story of hundreds of New York City orphans used by government agencies and pharmaceutical companies in deadly AIDS drug trials.

In reporting this issue, I entered the orphanage where children were being used as guinea pigs, and over a period of several years, took interviews with mothers, children and childcare workers at the Incarnation Children's Center. I also interviewed the medical director, and investigated the FDA documentation and published medical literature on the tests and drugs used, drugs which were often force-fed through nasal and gastric tubes to the children.

I reported several deaths in children, and although the mainstream denied that any deaths were due to drug toxicity, they admit that over 200 children died.
But that was for "the greater good", right?
All in the name of "science", right?
Just last year, Fauci approved and funded another set of "experiments" that will definitely make you want to vomit.
Robert F. Kennedy Jr. is the author of a highly anticipated book about Fauci, and according to an excerpt of that book that he just released, Fauci spent hundreds of thousands of dollars on a project that involved grafting "the scalps of aborted fetuses onto living mice and rats"…
That same year, Dr. Fauci's agency gave $400,000 to University of Pittsburgh scientists to graft the scalps of aborted fetuses onto living mice and rats. NIAID sought to develop rat and mouse "models" using "full-thickness fetal skin" to "provide a platform for studying human skin infections."

Dr. Fauci's sidekick and putative boss, Francis Collins — who casts himself as a pious Catholic — kicked in a $1.1 million sweetener from NIH for this malignant project.

Of all the desperate public health needs in America, of all the pain that a well spent $2 million might alleviate, Tony Fauci and his government confederates deemed these demented and inhumane experiments the most worthwhile expenditures of America's taxpayer dollars.
I don't use the word "demonic" too often, but in this case it is perfectly appropriate.
I am trying to come up with the words to describe how evil this is, but I am really having difficulty with that.
Of course there are many other crimes against humanity that the NIH is deeply involved in right now.
The wickedness of Fauci, Collins and their minions is on a level that is hard to fathom.
Now that our society is fully aware of what they are doing, what will it say about our society if it does not bring them to justice?
And what will it say about our government if it continues to fund these sorts of "experiments"?
This sort of thing has been going on decade after decade, and it really hasn't mattered who has been in the White House or who has been in control of Congress.
At this point, the fact that we are an evil nation is beyond dispute, and we fully deserve everything that is coming our way.
If we want to turn things around, we need to stop the evil that is taking place and we need to bring the perpetrators to justice.
But that isn't going to happen, is it?
***It is finally here! Michael's new book entitled "7 Year Apocalypse" is now available in paperback and for the Kindle on Amazon.***
About the Author: My name is Michael Snyder and my brand new book entitled "7 Year Apocalypse" is now available on Amazon.com.  In addition to my new book I have written five others that are available on Amazon.com including  "Lost Prophecies Of The Future Of America", "The Beginning Of The End", "Get Prepared Now", and "Living A Life That Really Matters". (#CommissionsEarned)  By purchasing the books you help to support the work that my wife and I are doing, and by giving it to others you help to multiply the impact that we are having on people all over the globe.  I have published thousands of articles on The Economic Collapse Blog, End Of The American Dream and The Most Important News, and the articles that I publish on those sites are republished on dozens of other prominent websites all over the globe.  I always freely and happily allow others to republish my articles on their own websites, but I also ask that they include this "About the Author" section with each article.  The material contained in this article is for general information purposes only, and readers should consult licensed professionals before making any legal, business, financial or health decisions.  I encourage you to follow me on social media on Facebook and Twitter, and any way that you can share these articles with others is a great help.  During these very challenging times, people will need hope more than ever before, and it is our goal to share the gospel of Jesus Christ with as many people as we possibly can.