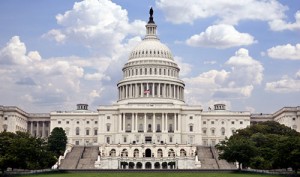 Do you believe that members of Congress and their staffs are working really hard to fix all of the problems that America is facing?  Well, after reading this article you might have a much different perspective.  The truth is that most Americans have absolutely no idea what goes on in Washington.  As our national debt soars, our economy crumbles and our relationships with other nations fall apart, members of the U.S. Congress and their staffs are barely working.  Instead, our representatives and their aides spend most of the time enjoying the high life.  There is a culture of corruption and decadence that is so pervasive in Washington that it would literally take a miracle to eliminate it.  Trust me, I once worked in that city.  The things that drunk congressional staffers have been saying on Twitter that you are about to read below are not an aberration.  They are entirely consistent with how "business" is usually conducted in Congress.  If the American people only knew what kind of things go on in Washington, the entire political landscape would change overnight.
Posted below are tweets from three staffers of U.S. Representative Rick Larsen.  These staffers had designated this entire month as a "December to Remember" (also known as "D2R").  Essentially what they had planned to do was to spend the final month of the legislative session partying and getting as drunk as possible while on the job.
The tweets posted below were originally compiled by the NW Daily Marker.  The following are 10 of the most outrageous tweets from the three congressional staffers….
#1 "My D2R team showed up this morning at 9:00am with shots of Jack. What a glorious and frightening way to kick off the month."
#2 "My coworker just took a shot of Jack crouching behind my desk. We have unabashedly given up on just about all things work related"
#3 "I'm pretty sure I couldn't pass a field sobriety test right now.  Looking forward to a day in the office"
#4 "Obviously you can tell I've been drinking by my stellar spelling skillz"
#5 "were you just drinking jack and coffee during your meeting?"
#6 "Dear taxpayers – I hope you don't mind that I'm watching YouTube clips of Nirvana at my government job"
#7 "Congressional recess = time to watch Nirvana clips"
#8 "I really like DC, but I could have used another day away. The silver lining is that I don't have to see my idiot boss"
#9 "It was a nice touch when you referred to the boss as a pu$$y at the end of the day"
#10 "We're only drinking to cope with the fact that we work for such a selfish asshole. Trust me, you want no part of this."
You can find the rest of the tweets right here.
Of course now that all of this has been made public you should be able to guess what happened next.
Yes, all three of the staffers have been fired.  The following is from a statement from the office of Representative Larsen….
"Congressman Larsen and his staff became aware of the issue concerning the three staff members at noon EST. We became aware of the issue through a tweet referencing an article about the incident. Congressman Larsen immediately decided to fire the three staff members involved in the incident. The staff members were dismissed at 1:10 p.m. EST"
When you work in politics, it is a really stupid thing to publicly insult your boss.
They should have known better.
If they had kept their partying quiet and had not publicly embarrassed their boss, they would still have jobs today.
The reality is that this kind of partying at work is not uncommon up on Capitol Hill.  As a recent Politico article noted, congressional staffers are generally expected to engage in wild behavior….
The Capitol Hill staff culture has always resembled a fraternity party for the just out of college professionals who dominate the offices.
But they need to blow off steam after working so hard for the American people, right?
Wrong.
How many days a year would you guess that Congress works?
250?
200?
150?
Would you believe only 137?
In 2009, Congress was only scheduled to be in session for 137 days out of the 365 days of the year.
In 2010, Congress was also only scheduled to be in session for 137 days out of the entire year.
Take a few minutes to watch the excellent video posted below.  This video does a better job of breaking down the amount of time that Congress actually works than any other video that I have seen….
As you can see, Congress is not working very hard at all to fix our problems.
Sadly, the truth is that most members of Congress are mostly concerned about themselves.  They are mostly very wealthy people and their campaigns are mostly funded by other very wealthy people.
The following are some facts about money and Congress that I recently shared in an article on The Economic Collapse Blog….
The following are 12 statistics about money and Congress that are so outrageous that it is hard to believe that they are actually true….

#1 The collective net worth of all of the members of Congress increased by 25 percent between 2008 and 2010.

#2 The collective net worth of all of the members of Congress is now slightly over 2 billion dollars.  That is "billion" with a "b".

#3 This happened during a time when the net worth of most American households was declining rapidly.  According to the Federal Reserve, the collective net worth of all American households decreased by 23 percent between 2007 and 2009.

#4 The average net worth for a member of Congress is now approximately 3.8 million dollars.

#5 The net worth of House Minority Leader Nancy Pelosi increased by 62 percent from 2009 to 2010.  In 2009 it was reported that she had a net worth of 21.7 million dollars, and in 2010 it was reported that she had a net worth of 35.2 million dollars.

#6 The top Republican in the Senate, Mitch McConnell, saw his wealth grow by 29 percent from 2009 to 2010.  He is now worth approximately 9.8 million dollars.

#7 More than 50 percent of the members of the U.S. Congress are millionaires.

#8 In 2008, the average cost of winning a seat in the House of Representatives was $1.1 million and the average cost of winning a seat in the U.S. Senate was $6.5 million.  Spending on political campaigns has gotten way out of control.

#9 Insider trading is perfectly legal for members of the U.S. Congress – and they refuse to pass a law that would change that.

#10 The percentage of millionaires in Congress is more than 50 times higher than the percentage of millionaires in the general population.

#11 U.S. Representative Darrell Issa is worth approximately 220 million dollars.  His wealth grew by approximately 37 percent from 2009 to 2010.

#12 The wealthiest member of Congress, U.S. Representative Michael McCaul, is worth approximately 294 million dollars.
So if there any hope that we can root out all of this corruption?
Not really.
Sadly, when it comes to federal elections the candidate that raises the most money wins about 90 percent of the time.
We just keep sending the same corrupt politicians back to Congress time after time after time.
Will we ever learn?