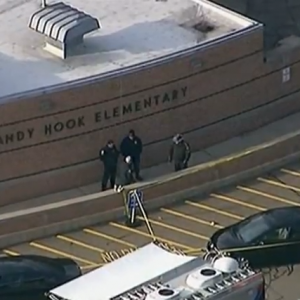 Would you willingly send your kids into a war zone?  No way.  Would you willingly send your children into a federal prison?  Of course not.  So why would you send them to a public school?  In America today, kids are being killed on the way to school, at school and on the way home from school.  Mass shootings are becoming increasingly common, the influence of gangs in our schools is on the rise and sometimes the biggest threat of danger comes from the teachers and the security officials that are supposed to be there to "protect" our children.  But violence is not the only thing for parents to be concerned about when it comes to our public schools.  The truth is that public schools in the United States have become government indoctrination centers, and many teachers are constantly looking for opportunities to inject as much propaganda as they possibly can into classroom instruction.  After a dozen years of this, many students leave high school virtually brainwashed and nearly incapable of thinking for themselves.  This is one of the reasons why so many high school students seem like they are dumb as a rock.  Our young people spend most of their young lives in prison camps where they are constantly being told what to think instead of being trained how to think.  Why would anyone want to subject their children to that?
When it comes to their children, safety is the number one priority for most parents.  They expect that their children will be kept safe going to school, while they are at school, and coming home from school.
Unfortunately, school is becoming an increasingly dangerous place to be for our children.  And I am not just talking about the mass shootings that have happened in recent years.
For example, 260 school children have been killed in the city of Chicago alone over the past three years, and now things are about to get even worse.  The following is an excerpt from a recent article about the impact that budget cuts and school closings are having on school safety in Chicago…
Most of Chicago's cuts have taken place in the predominantly poor, African-American and Latino south and west sides, which is also where the majority of the city's record 506 murders occurred last year.

The city has created 600 "safe passage" routes manned by adults and meant to try to ensure the safety of students crossing gang territories. But in recent weeks at least two people have been killed on those paths. One incident saw four injured and one dead after a shooting in front of a church. Another saw a 54-year-old man shot on the safe passage route that leads to Drake Elementary in Bronzeville.

Lillian Allen, a mother of two students at Drake, said the violence was "nerve-racking".

Meanwhile, Annie Stoball will on Monday walk her nine-year-old granddaughter Kayla four blocks to her first day at Chicago's Gresham Elementary, traversing the territory of two different gangs. She felt much safer taking Kayla across the street to Morgan Elementary.

The grandmother said: "This is dangerous. We're going right into the heart of the gangs."
In recent years, the number of gang members in the city of Chicago has absolutely exploded.  It is estimated that there are now approximately 100,000 gang members living in the city, and not even the "safe passage" routes for school children are safe now…
The eyes of the city were on Chicago Public Schools "Safe Passage" routes Monday morning as a 28-year-old man was shot along one of the routes and a 14-year-old boy was shot to death near another one, the day before school starts.

The 14-year-old boy was shot and killed within a block of a welcoming elementary school, Melody Stem School , 3937 W. Wilcox. It's at least the third fatal shooting along or near a Safe Passage route since mid-August.
In other areas of the country, gang activity is not a major problem yet, but concern about school violence is still a huge issue.
The state of Connecticut has one of the highest per capita incomes in the entire country, but the mass shooting that took place at Sandy Hook Elementary School less than a year ago has caused schools all over the state to adopt extreme security measures…
In Enfield, each of the town's 14 public and parochial schools will have an armed guard at the door when they open for the year Sept. 3. Enfield Police Chief Carl Sferrazza said he believes armed guards are the best deterrent for an "active shooter" like Adam Lanza in Newtown.

"These people are homicidal and suicidal individuals. Their intent and their planning is all geared toward killing as many people as they possibly can," Sferrazza said.

All Glastonbury schools also will have guards at the doors when school starts Aug. 29. The high school and Smith Middle School already had guards stationed there, and the town added seven additional guards at a cost of $315,000 for the school year.

Other school districts have chosen to add cameras, door buzzers, card-swipe entry systems or other, less drastic, security measures.
But sometimes it is actually the "security officials" that end up brutalizing the kids.  The following are just a couple of examples of the kinds of things that happen in public schools in America every single day…
*A security thug at one school in California actually fractured the arm of one 16-year-old girl because she left some crumbs on the floor after cleaning up some cake that she had spilled.
*In Allentown, Pennsylvania a 14-year-old girl was tasered in the groin area by a school security thug even though she had put up her hands in the air to surrender to him.
And if your kid does something to be considered a "security threat", he or she could be taken out of school in handcuffs and hauled off to prison or to a mental institution.  The following examples are from one of my previous articles…
#1 At an elementary school in Baltimore recently, three nine-year-old girls and an eight-year-old boy were arrested for fighting and marched out of their elementary school in handcuffs.  The police department defended handcuffing those kids….
"It's our policy, regardless of the age, when a suspect is arrested by police, they're handcuffed. And the reason is just not for the suspect's safety but also for officers' safety," Det. Jeremy Silbert of the Baltimore City Police Department said.
#2 In New Haven, Connecticut a 10-year-old boy was actually arrested by police for giving another student "a wedgie" on a school bus.
#3 Just last year, a 5-year-old boy at a public school in Stockton, California was arrested by police and handcuffed with zip ties because he was committing "battery on a police officer".
Really?
How much damage can a 5-year-old kid really do to a police officer?
The boy was ultimately sent to a hospital and forced to undergo a psychiatric evaluation.
#4 A 6-year-old girl down in Florida was "throwing objects, hitting administration personnel and screaming uncontrollably" so police handcuffed the 40 pound little girl and shipped her off to a mental institution for evaluation.
#5 In San Mateo, California a few months ago a 7-year-old special education student was blasted in the face with pepper spray because he would not quit climbing on the furniture.  Police were then able to subdue the boy and he was "committed for a psychiatric evaluation".
#6 Down in Florida, an 11-year-old student was arrested by police, thrown in jail and charged with a third-degree felony for bringing a plastic butter knife to school.
#7 In Texas, a 12-year-old girl was recently arrested by police for spraying two bursts of perfume on her neck.  She was formally charged with a misdemeanor.
#8 A 13-year-old boy at a public school in Albuquerque, New Mexico was recently arrested by police for burping in class.  The police marched him out of school and hauled him over to a juvenile detention center.
#9 Back in 2010, a 12-year-old girl at a school in Forest Hills, New York wrote "I love my friends Abby and Faith" on her desk.  The police were called out and she was marched out of her school in handcuffs in front of all her friends.
#10 A teenage couple down in Houston, Texas poured milk on each other during a squabble while they were breaking up a while back.  Instead of being sent to see the principal, they were arrested by police and sent to court.
Of course these days virtually no place is safe for young children.  If you take your eyes off of them for even a moment they could be taken by predators.
For instance, just check out what just happened at a Best Buy down in Florida…
A Florida man tried to kill a 9-year-old girl in a Best Buy bathroom, jamming a plastic bag over her head and stuffing her face in a toilet before employees intervened, authorities said.

Another customer heard the girl screaming and crying inside the women's restroom at the Jacksonville store and notified store staff. An employee looked under the stall and discovered a horrific scene.

James Tadros, 29, had kicked and beaten the girl bloody and was forcing her head inside the toilet, the Jacksonville Sheriff's Office said in a statement.
But physical violence is not the only threat that parents need to be concerned about.  If you allow your children to go to public schools or if you allow them to get into the "wrong crowd", there is a very high probability that they could be sexually corrupted or sexually violated.  The following examples are from one of my previous articles entitled "21 Signs That U.S. Public Schools Have Become Training Centers For Sexual Deviancy"…
#1 There is a raging epidemic of sexually-transmitted diseases among our young people.  According to the latest figures released by the U.S. Centers for Disease Control, there are 20 million new sexually-transmitted infections in the United States every single year, and Americans between the ages of 15 and 24 account for approximately 50 percent of those new sexually-transmitted infections.
#2 Many of our teens are catching diseases that they can't even pronounce correctly.  There were more than 1.4 million cases of chlamydia reported in the United States in 2011.  An astounding 33 percent of those cases involved Americans that were younger than 20 years of age.
#3 At this point, one out of every four teen girls in the U.S. has at least one sexually transmitted disease.  How high does that number have to go before we admit that there is a problem?
#4 Apparently, all of the propaganda about "safe sex" is not really working very well.  According to one survey, 24 percent of all U.S. teens that have an STD say that they still have unprotected sex.
#5 When you take morality out of public life, the results are predictable.  In the United States today, approximately 47 percent of all high school students have had sex.
#6 Many of our young people seem to not understand the value of waiting until marriage to become a mother.  Amazingly, one out of every five teen girls in the U.S. actually wants to be a teenage mother.
#7 When I was growing up, I don't remember a single girl being pregnant at my high school.  But today all of that has changed.  A couple of years ago it was being reported that 86 teen girls at one high school in Memphis, Tennessee were either pregnant or had recently given birth.
#8 If you can believe it, the United States has the highest teen pregnancy rate on the entire planet.  In fact, the United States has a teen pregnancy rate that is more than twice as high as Canada, more than three times as high as France and more than seven times as high as Japan.
#9 Increasingly, oral sex is being promoted to our young people as a "safer" form of sex.  According to shocking research conducted by the Centers for Disease Control and Prevention, approximately two-thirds of all Americans in the 15 to 24 year old age bracket have engaged in oral sex.
#10 Sex "education" has become much more about "indoctrination" in recent years.  One recent example of this trend was detailed in the New York Times…
IMAGINE you have a 10- or 11-year-old child, just entering a public middle school. How would you feel if, as part of a class ostensibly about the risk of sexually transmitted diseases, he and his classmates were given "risk cards" that graphically named a variety of solitary and mutual sex acts? Or if, in another lesson, he was encouraged to disregard what you told him about sex, and to rely instead on teachers and health clinic staff members?

That prospect would horrify most parents. But such lessons are part of a middle-school curriculum that Dennis M. Walcott, the New York City schools chancellor, has recommended for his system's newly mandated sex-education classes. There is a parental "opt out," but it is very limited, covering classes on contraception and birth control.
#11 Sexual "experimentation" among our teens is reaching heights never seen before.  According to one recent study, sexual contact between teen girls in the United States is now at the highest level ever recorded.
#12 In America today, sex in public school hallways has become a common occurrence.  In a recent article about Detroit, I shared a quote from one of my readers that actually attended one of the "best" public schools in Detroit…
The school was a new seven story building just a couple of years old. The bathrooms would often lack toilet paper & soap beyond the second floor (the main floor), the bathroom sinks would often not work. The water fountains on north side of the building on from the third floor & up did not work. The elevators would constantly break down. I even got stuck on the elevator before. I almost tripped down a half a flight of stairs because the elastic seal (it was the metal bar at the front of a treader of I don't know the name of it.) the stairs was not properly installed.

Students would often have sex on the stairs & throughout the school. Parents actually called the school many times & reported kids having sex on the stairs because all of them had glass windows 270 degrees.
#13 Would you feel okay about your teenage girl sharing a bathroom with boys?  In the state of Massachusetts, boys will now be able to freely use girls restrooms and girls locker rooms if it makes them feel more "comfortable".
#14 One of the results of our "culture of sex" has been an explosion in the number of babies being born outside of marriage.  For women under the age of 30 living in the United States today, more than half of all babies are being born out of wedlock.
#15 Being a single parent is incredibly hard, but more U.S. children are being raised by just one parent than ever before.  At this point, more than one out of every four children in the United States is being raised by a single parent.
#16 Thanks to our "sexual revolution", men and women are having a harder time than ever relating to each other in a meaningful way.  Our young people are being taught that marriage is a "burden" and that they should delay it for as long as possible.  Today, an all-time low 44.2 percent of all Americans between the ages of 25 and 34 are married.
#17 There is an epidemic of sex between teachers and students in the United States.  In fact, for some teachers one student is just simply not enough.  For example, a 33-year-old art teacher down in Arizona was charged with having sex with four of her male students.
#18 A former high school English teacher down in Texas has that teacher beat.  She has been accused of having sex with five different male students.  The most disturbing part of her story is that she is a mother of three children and her husband is serving this country in the U.S. Army.
#19 But a high school teacher down in Georgia has both of them beat.  She was recently charged with having sex with seven of her students.
#20 Sometimes even teachers that have been convicted of having sex with a student cannot stop themselves.  For example, there was one case where a probation officer found a student that a teacher had been convicted of having sex with previously hiding in her closet…
Lisa Lavoie, the former Holyoke teacher who plead guilty after having a relationship with a student, has been charged with violating her probation after the student she had a relationship with was found hiding in her closet.

Back in February 2009, Lavoie ran off with one of her students, who was 15-year-old at the time. Lavoie was a teacher at the Donahue School on Whiting Farms Road in Holyoke.

The pair was found several days later in a motel room in West Virginia. Lavoie pleaded guilty to three counts of statutory rape and one count of enticement of a child in January 2011. She was sentenced to five years probation.
Unfortunately, our young people don't have much of a chance with role models such as Miley Cyrus running around.
The fabric of society is coming apart at the seams, and our public schools have become cesspools of corruption, sex and violence.
So in light of everything that you have just read, can you think of any good reason why parents should send their children to public schools?
Please feel free to share your thoughts by posting a comment below…