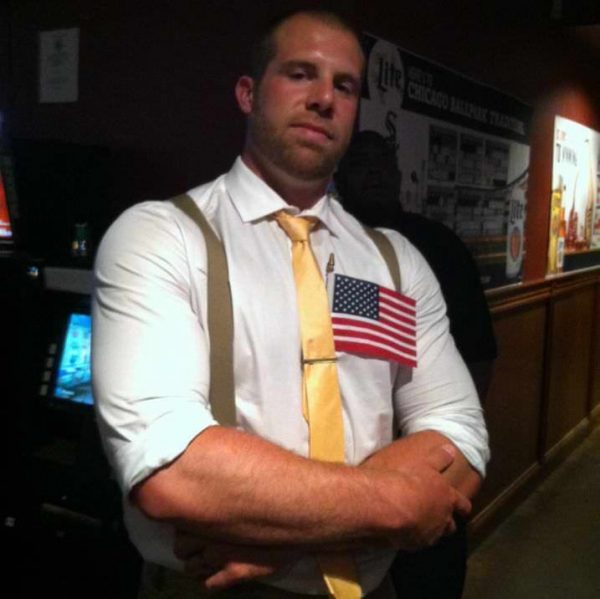 There are heroes all around us, and Jason Seaman is one of those heroes.  Seaman has been a science teacher at Noblesville West Middle School for the past four years, and he probably never imagined that one day he would be face to face with a shooter at his own school.  But that is precisely what happened, and when the moment came he did not hesitate.  He sacrificed his own body to save his students, and that is the kind of courage that we desperately need in this day and age.  In the process of tackling the shooter, Seaman was hit by three bullets, and according to the latest media reports he had surgery to repair the damage on Friday…
Jeremy Seaman, the older brother of Jason Seaman, the teacher who intervened in Friday morning's school shooting at Noblesville West Middle School, said his brother was shot three times and was undergoing surgery Friday.

Students and parents told IndyStar Friday that Seaman intervened to help stop the shooter.
The good news is that Seaman is expected to make a full recovery.
According to his brother, Seaman has always been someone that would put himself at risk to help others…
Jeremy Seaman said he wasn't surprised his brother, a former defensive end for Southern Illinois University, put his own safety at risk on behalf of his students.

"It's not surprising, to be honest," he said of his brother's intervention in the shooting. "He's not really ever been the person to run away. When the safety of the kids is at hand, it's not surprising to me that he was going to do what he had to do."
So far in 2018 there have been 23 school shootings in which someone has been killed or injured.  Let us pray for an end to the violence, and let us pray for more heroes like Jason Seaman that are willing to act with courage when evil shows itself.
Michael Snyder is a nationally syndicated writer, media personality and political activist.  He is the author of four books including The Beginning Of The End and Living A Life That Really Matters.