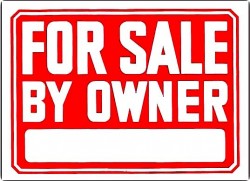 In 2011, America is for sale and the communist Chinese are eager buyers.  The Chinese government is using sovereign wealth funds and Chinese state-owned enterprises to buy up economic assets and huge tracts of land all over the United States.  Many of our politicians hail all of this "foreign investment" as something that is "good for America", while many others see something much more sinister going on here.  In any event, this is a trend that is rapidly accelerating and that is causing great concern among patriotic Americans.
In my recent article entitled "China Wants To Construct A 50 Square Mile Self-Sustaining City South Of Boise, Idaho", I examined a potential deal that Sinomach (a company controlled by the Chinese government) wants to do with the government of Idaho.  There will be more on this deal in a minute.
But first it is important to note that this is a phenomenon that is happening all across the United States.
For example, a Chinese investment group is buying up a very large chunk of real estate in Toledo, Ohio.  The following is a brief excerpt from an article in the Toledo Blade on May 26th, 2011….
Dashing Pacific Group Ltd., which has already purchased the nearby Docks restaurant complex for $2.15 million, put its $3.8 million offer to buy the southern 69 acres at the Marina District in East Toledo back on the table for approval by Toledo City Council. Additionally, Dashing Pacific Chairman Yuan Xiaohong, in a letter signed in Hangzhou, said the firm wants a two-year option to buy the decommissioned Toledo Edison power plant property on the site.
Even more disturbing is what has been happening down in Texas recently.  The Chinese have been gobbling up our oil and gas fields.  The following is a quote from one local Texas news source about one of these deals….
State-owned Chinese energy giant CNOOC is buying a multibillion-dollar stake in 600,000 acres of South Texas oil and gas fields, potentially testing the political waters for further expansion into U.S. energy reserves.

With the announcement Monday that it would pay up to $2.2 billion for a one-third stake in Chesapeake Energy assets, CNOOC lays claim to a share of properties that eventually could produce up to half a million barrels a day of oil equivalent.
You can read much more about this particular deal right here.
CNOOC (China National Offshore Oil Company) has been buying up oil and gas assets all over the globe.  They seem to have an insatiable appetite for them.
There is not much we can do about what is going on in other countries, but when we allow foreigners to buy up our own precious oil and gas assets shouldn't that set off "national security" red flags?
Not that our politicians are too concerned about real national security issues anyway.  They just keep telling us that we will be just fine as long as we allow the TSA to grope our wives, our children and the elderly.
Getting back to the topic, shouldn't we be alarmed that someday soon we may be importing "foreign oil" that is being pumped out of Texas land?
It is almost as if virtually all of our politicians have lost all common sense.
Of course one of the most insane projects was the one that Sinomach proposed to do in Idaho.  The following is a description of that project from an article in the Idaho Statesman….
A Chinese national company is interested in developing a 10,000- to 30,000-acre technology zone for industry, retail centers and homes south of the Boise Airport.
30,000 acres is close to 50 square miles.
That is a huge chunk of territory.
Fortunately, it appears that the deal is stalled at least for the moment.
But that could change at any time, especially considering the fact that the governor of Idaho is pushing hard for Chinese "investment"….
The following is a quote from Boise lobbyist Pat Sullivan….
"One thing these Chinese see is we have a governor here who has a great big open-door policy"
Doesn't that just sound wonderful?
A "great big open-door policy".
That just sounds so warm and fuzzy.
All of this is a part of "Project 60" – a huge initiative to revitalize the economy of Idaho.
The following is an excerpt from an open letter from Idaho Governor Butch Otter about Project 60….
Project 60 is just a name. But it stands for a goal, and a way of getting there.


It means more than some abstract concept for increasing our gross domestic product. It means jobs and opportunity, hope and independence for the people of Idaho. That's what I want you to think about when you hear about Project 60. This is an initiative in which we all need to be involved, to build Idaho's economy together in a way that strengthens our businesses, people and communities.

No state or local agency, no government of any kind can successfully tackle this kind of goal alone. Project 60 belongs to all of us and it needs all of us to be champions of this effort. Today, I invite you to be a Project 60 Partner.
It all sounds so great until you learn that one of the primary pillars of Project 60 is "Inward Foreign Direct Investment".
So how do you promote "Inward Foreign Direct Investment"?
Well, you do things like offer massive tax breaks to Chinese state-owned companies and you actively encourage immigration from China.
The following is a quote from an article on the New American website and it explains how a visa program known as EB-5 would help facilitate Project 60….
Specifically, "The U.S. Citizenship and Immigration Service administers an immigrant investor visa program called EB-5. The program grants foreigners permanent U.S. residency in exchange for helping create U.S. jobs." This prong will facilitate the immigration of Chinese nationals into the United States for the purpose of establishing a Chinese industrial beachhead in Idaho, under the guise of creating U.S. jobs.
In fact, the state of Idaho is actually touting the EB-5 program on their website that promotes Project 60.
Yes, Chinese state-owned companies would probably hire a small number of Idaho citizens.  But as I have written about previously, the idea would be for "special economic zones" to be set up inside the United States that would be very similar to the "special economic zones" inside China.
The following is how Wikipedia defines special economic zones….
A Special Economic Zone (SEZ) is a geographical region that has economic and other laws that are more free-market-oriented than a country's typical or national laws. "Nationwide" laws may be suspended inside a special economic zone.
Apparently the government of Idaho believes that allowing the Chinese to set up a 50 square mile "special economic zone" just south of Boise would be a grand idea.
But others are not so sure.  Barbara H. Peterson recently posted the following on Farm Wars….
This is not a boom to Idaho, but a death knell for those who are rapidly losing jobs to overseas outsourcing, only this will be so much more convenient for the mega-corporations.
Today, the cost of transportation is rapidly going up.  If state-owned Chinese companies can set up shop inside the United States and get massive tax breaks from state and local governments at the same time why wouldn't they want to do it?
The truth is that the Chinese can't believe how stupid we are.
30 years ago, the Chinese economy was absolutely pathetic compared to the U.S. economy.
But now they have almost surpassed us.
Why?
Well, we shipped them thousands of our factories, millions of our jobs and trillions of our dollars.
For much more on this, read my previous article entitled "40 Signs The Chinese Economy Is Beating The Living Daylights Out Of The U.S. Economy".
It is insane what we are doing.
Now the Chinese are starting to colonize us.
Would we have ever allowed the Soviets to come in and buy up our companies and buy up huge tracts of land all over the country?
Yet somehow we have become convinced that it is okay for the communist Chinese to do it.
In fact, we even allow the Chinese to make many of the key electronic parts for our most advanced weapons systems.
It even turns out that some "counterfeit electronics" from suppliers in China have gotten into some of our military hardware.
A recent AFP article noted that "counterfeit electronics had "infiltrated" the Pentagon's supply chain, including microprocessors for the F-15 fighter jet and microcircuits for US Missile Defense Agency hardware."
Now China is even blocking an investigation into these "counterfeit electronics".
We have become dangerously dependent on China.
In fact, if our relationship with China went south, there would be a lot of weapons systems that we would suddenly not be able to get parts for.
The people that originally decided that it was a good idea for China to produce electronics for our planes and weapons systems should resign immediately.
We are allowing the Chinese to dominate us in hundreds of different ways.
As China becomes wealthier and as the United States becomes poorer, all of this is only going to accelerate.
China is going to become even more dominant in the years ahead.
Should we all start learning to speak Chinese?