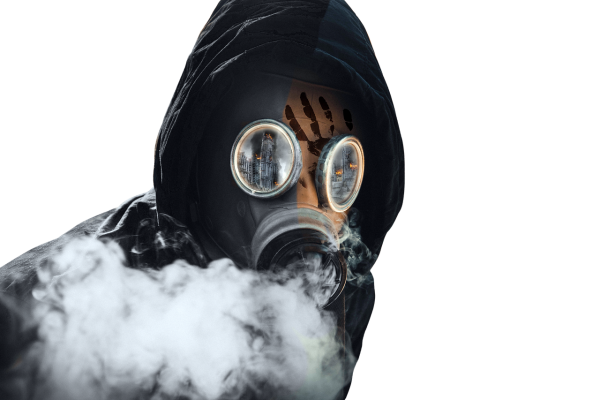 Could it be possible that the U.S. is heading for a major war?  If you ask most Americans that question, they will look at you like you are crazy.  For most people in this country, war with either Russia or China is not something to even be remotely concerned about.  But the Russians and the Chinese both see things very differently.  As you will see below, Russia and China both seem to be under the impression that war with the United States is coming, and they are both rapidly preparing for such a conflict.
Let's start with Russia.  After repeatedly slapping them with sanctions, endlessly demonizing their leaders and blaming them for just about every problem that you can imagine, our relationship with Russia is about the worst that it has ever been.
And when the Trump administration announced that it was withdrawing from the Intermediate-Range Nuclear Forces Treaty, that pushed things to a new low.  In the aftermath of that announcement, Russian official Andrei Belousov boldly declared that "Russia is preparing for war"…
He said: "Here recently at the meeting, the United States said that Russia is preparing for war.

"Yes, Russia is preparing for war, I have confirmed it.

"We are preparing to defend our homeland, our territorial integrity, our principles, our values, our people – we are preparing for such a war."
Here in the United States, there is very little talk of a potential war with Russia in the mainstream media, but in Russia things are very different.  Russian news outlets are constantly addressing escalating tensions with the United States, and the Russian government has been adding fuel to that fire.  For example, the Russian government recently released a video of a mock nuclear strike against their "enemies"…
Russian submarines have recently carried out a mock nuclear attack against their "enemies." The Russian government has released footage of the atomic strike and it is sparking fears that the third world war is quickly approaching.

The Russian Ministry of Defense (MoD) has published shocking videos that show a range of nuclear missile drills including a submarine carrying out a mock atomic strike. These videos are the latest in a series of escalating war-games ordered by Russian President Vladimir Putin, according to The Express UK.
I'll give you just one guess as to who the primary enemy in that drill was.
And what Russian President Vladimir Putin recently told the press about a potential nuclear war was extremely chilling…
If any nation decides to attack Russia with nuclear weapons, it may end life on Earth; but unlike the aggressors, the Russians are sure to go to heaven, President Vladimir Putin has said.

"Any aggressor should know that retribution will be inevitable and he will be destroyed. And since we will be the victims of his aggression, we will be going to heaven as martyrs. They will simply drop dead, won't even have time to repent," Putin said during a session of the Valdai Club in Sochi.
Under normal circumstances, Putin would never talk like that.
But these are not normal times.
Meanwhile, Chinese President Xi Jinping is ordering his military to focus on "preparations for fighting a war"…
China's President Xi Jinping ordered the military region responsible for monitoring the South China Sea and Taiwan to "assess the situation it is facing and boost its capabilities so it can handle any emergency" as tensions continue to mount over the future of the South China Sea and Taiwan, while diplomatic relations between Washington and Beijing hit rock bottom.

The Southern Theatre Command has had to bear a "heavy military responsibility" in recent years, state broadcaster CCTV quoted Xi as saying during an inspection tour made on Thursday as part of his visit to Guangdong province.

"It's necessary to strengthen the mission … and concentrate preparations for fighting a war," Xi said. "We need to take all complex situations into consideration and make emergency plans accordingly. "We have to step up combat readiness exercises, joint exercises and confrontational exercises to enhance servicemen's capabilities and preparation for war" the president-for-life added.
So who are the Chinese concerned that they may be fighting against?
Needless to say, the United States is at the top of the list…
The president instructed the military to ramp-up opposition to 'freedom of navigation' exercises being undertaken by the US, Australia, France, the UK, Japan and others through the waterway through which arterial shipping lanes have grown since the end of World War II.
Tensions over the South China Sea have been increasing for several years, and starting a trade war with China in 2018 has certainly not helped things.
At this point, even many U.S. analysts can see the writing on the wall.  For instance, just consider what Harvard Professor Graham Allison recently told Steve LeVine…
He said, if history holds, the U.S. and China appeared headed toward war.

Over the weekend, I asked him for an update — specifically whether the danger of the two going to war seems to have risen.

"Yes," he responded. The chance of war is still less than 50%, but "is real — and much more likely than is generally recognized."
Of course we didn't get to this point overnight.  Tensions with Russia and China have been simmering for quite a while, and both of those nations have been rapidly modernizing their military forces.  For much more on this, please see my recent article entitled "Russia And China Are Developing Impressive New Weapons Systems As They Prepare For War Against The United States".
Sadly, the vast majority of the U.S. population is utterly clueless about these things.
But those that are serving in the military have a much better understanding, and one recent survey found that about half of them expect the U.S. to be "drawn into a new war within the next year"…
Nearly half of all current military troops believe the United States will be drawn into a major war soon, a jarring rise in anxiety among service members worried about global instability in general and Russia and China in particular, according to a new Military Times poll of active-duty troops.

About 46 percent of troops who responded to the anonymous survey of currently serving Military Times readers said they believe the U.S. will be drawn into a new war within the next year. That's a jarring increase from only about 5 percent who said the same thing in a similar poll conducted in September 2017.
Those numbers are jarring.
Some major stuff must be going on behind the scenes in order to go from 5 percent to 46 percent in a single year.
We truly are living in apocalyptic times, and our world seems to be getting more unstable with each passing day.
We should hope for peace, but throughout human history peace has never lasted for long.  Major global powers continue to edge closer and closer to conflict, and that is a very dangerous game to be playing.
About the author: Michael Snyder is a nationally syndicated writer, media personality and political activist. He is publisher of The Most Important News and the author of four books including The Beginning Of The End and Living A Life That Really Matters.
The Last Days Warrior Summit is the premier online event of 2018 for Christians, Conservatives and Patriots.  It is a premium members-only international event that will empower and equip you with the knowledge and tools that you need as global events begin to escalate dramatically.  The speaker list includes Michael Snyder, Mike Adams, Dave Daubenmire, Ray Gano, Dr. Daniel Daves, Gary Kah, Justus Knight, Doug Krieger, Lyn Leahz, Laura Maxwell and many more. Full summit access will begin on October 25th, and if you would like to register for this unprecedented event you can do so right here.