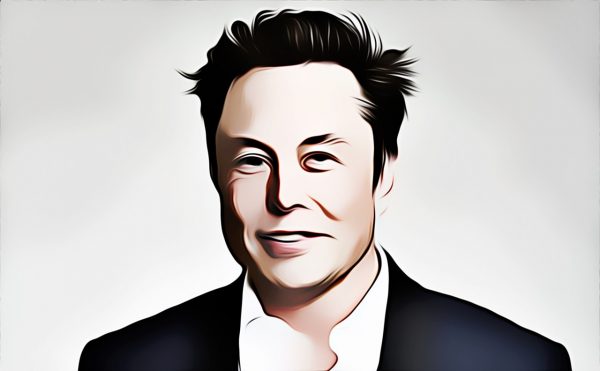 When it was announced that Elon Musk would be buying Twitter, millions upon millions of people all over the globe greatly rejoiced.  Many anticipated that there would immediately be dramatic changes at Twitter, but that simply is not going to happen.  In fact, according to the terms of the deal the company is not even going to be turned over to Elon Musk until about six months from now.  And once he takes control, he will have to deal with an extremely toxic corporate culture and hordes of employees that absolutely hate him.  Unless Musk cleans house, Twitter will continue to be dominated by pro-censorship progressives.  But if Musk does conduct mass firings, who will be left to actually run the company?  Musk has many other responsibilities, and to a certain extent he is going to need to rely on at least some of the employees that are already there.  So what is going to happen if those employees are resistant to the changes that Musk wishes to make?
For years, Musk was a darling of the left, but now that he has promised to restore free speech to Twitter he is being branded as a "devil" and a "fascist" by some progressive pundits…
Actress and occasional fill-in "View" co-host Yvette Nicole Brown said it was a "deal with the devil" and encouraged those threatening to leave Twitter to "download an archive of everything you've contributed to this space." That sentiment was retweeted by far-left MSNBC host Joy Reid, who has called Musk a "bro-fascist" and fretted he would turn Twitter into Gab, a social media service known for its far-right users.
Ironically, many of the exact same liberals that are now trashing Musk are also riding around in Teslas that Musk's company built.
Meanwhile, many conservatives have suddenly become huge fans of Musk even though he is far from being a traditional conservative.
Ultimately, Musk is an independent thinker that is horrified by the extreme Internet censorship that he has been witnessing.  But when he says that he wants to restore "free speech", it is important to understand that Musk defines "free speech" much differently than most traditional conservatives would…
By "free speech", I simply mean that which matches the law.

I am against censorship that goes far beyond the law.

If people want less free speech, they will ask government to pass laws to that effect.

Therefore, going beyond the law is contrary to the will of the people.
This sort of statement is a huge red flag.
Does Musk really believe that our right to freedom of speech is defined by our politicians?
If so, that is quite alarming.
Governments all over the world have been steadily passing laws that restrict online speech.  In fact, the European Union is about to implement a frightening new package known as "the Digital Services Act"…
Over the weekend, the European Union provisionally greenlit the Digital Services Act, which forces large tech companies to more aggressively police content on their platforms.

User-generated content platforms like Twitter and Facebook will be required to implement robust content moderation systems to ensure they can quickly take down illegal material such as hate speech, incitement to terrorism and child sexual abuse.
Sadly, authoritarian governments around the globe are going to make sure that Internet censorship is here to stay.
And once Musk does take control of Twitter, he may be facing a full-blown rebellion.
After the sale of Twitter was announced, it was being reported that some Twitter employees were "too in shock to speak", and others chose to publicly express their disapproval…
Chloe Barnes, Twitter's lead for global curation standards, added: 'Totally understand that this is entertainment for some. But please know that this is certainly not entertainment for me.'

Cassie Nick Rumbaugh, a data scientist, bemoaned Musk's alleged transphobia and wrote: 'I'm honestly kinda terrified rn.'
One particularly distressed Twitter employee felt like throwing up, and we are being told that the top lawyer at the company actually broke down in tears…
Twitter's top lawyer, Vijaya Gadde, reportedly broke down in tears during a virtual meeting with the company's policy and legal teams to discuss the ramifications of Elon Musk's purchase of the social media platform.

According to Politico, "Gadde cried during the meeting as she expressed concerns about how the company could change," and "acknowledged that there are significant uncertainties about what the company will look like under Musk's leadership."
These people don't want Elon Musk to be their boss, and they will resist his attempts at reform every step of the way.
If I was Musk, I would fire every single employee that is not fully on board with the new way of doing things.
Hopefully that is exactly what will happen.
Because if he just sits back and trusts the current employees to implement his directives, nothing much will ever change.
Thankfully, I think that Musk realizes this, and he is already blasting those employees that "fear free speech"…
Elon Musk has raged back at left-wing Twitter staff claiming they will sabotage the social network after his $44billion deal.

The billionaire blasted the 'extreme antibody reaction' from 'those who fear free speech' and said it 'says it all' as he launched his first public backlash against the woke workers.
Pro-censorship leftists always argued that if we really wanted freedom of speech that we could just go start our own Twitter.
But now the shoe is on the other foot, and they are totally freaking out.
— meme bastard charles khan (@mask_bastard) April 25, 2022
But like I stated at the top of this article, Musk won't even be taking control for about six months, and so for now all of the pro-censorship radicals at Twitter are safe…
Twitter staff have been told that their jobs are safe for at least six months, until Elon Musk takes over under the terms of a $44 billion deal to take control of the company, agreed on Monday.

CEO Parag Agrawal and Bret Taylor, the chair of the board, addressed staff at 5pm ET on Monday – dodging questions about whether Donald Trump would be allowed to rejoin, and saying instead that it was a question for Musk.
I really do hope that Musk decides to closely manage Twitter, and I really do hope that he conducts mass firings.
Because it is going to be a monumental task to turn Twitter in a positive direction.
We shall see what ultimately happens, but for now at least we can dream of what could be possible.
.@ElonMusk is going to restore free speech and help us with Winning the Social Media War! pic.twitter.com/O7VRGE7CTv

— Alex Bruesewitz (@alexbruesewitz) April 25, 2022
***It is finally here! Michael's new book entitled "7 Year Apocalypse" is now available in paperback and for the Kindle on Amazon.***
About the Author: My name is Michael and my brand new book entitled "7 Year Apocalypse" is now available on Amazon.com.  In addition to my new book I have written five other books that are available on Amazon.com including  "Lost Prophecies Of The Future Of America", "The Beginning Of The End", "Get Prepared Now", and "Living A Life That Really Matters". (#CommissionsEarned)  When you purchase any of these books you help to support the work that I am doing, and one way that you can really help is by sending digital copies as gifts through Amazon to family and friends.  Time is short, and I need help getting these warnings into the hands of as many people as possible.  I have published thousands of articles on The Economic Collapse Blog, End Of The American Dream and The Most Important News, and the articles that I publish on those sites are republished on dozens of other prominent websites all over the globe.  I always freely and happily allow others to republish my articles on their own websites, but I also ask that they include this "About the Author" section with each article.  The material contained in this article is for general information purposes only, and readers should consult licensed professionals before making any legal, business, financial or health decisions.  I encourage you to follow me on social media on Facebook and Twitter, and any way that you can share these articles with others is a great help.  These are such troubled times, and people need hope.  John 3:16 tells us about the hope that God has given us through Jesus Christ: "For God so loved the world, that he gave his only begotten Son, that whosoever believeth in him should not perish, but have everlasting life."  If you have not already done so, I strongly urge you to ask Jesus to be your Lord and Savior today.