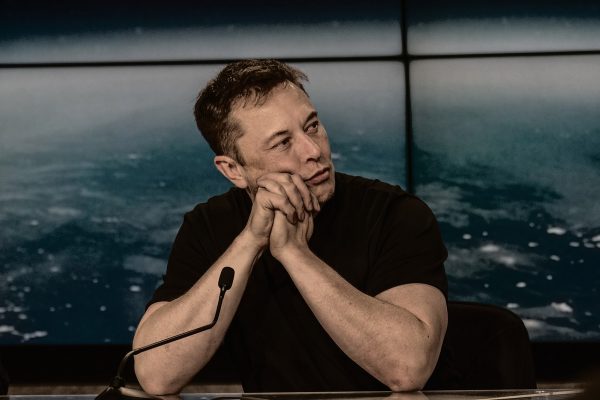 One of the wealthiest men in the entire world is deeply concerned about the possibility of a nuclear war.  On Sunday, Elon Musk posted a tweet in which he stated that "nuclear war probability is rising rapidly", and he is right.  Western leaders continue to tell us that this war will not end until the Russians have been pushed out of every inch of "Ukrainian territory", but the Russians will use nuclear weapons to defend Crimea, Donetsk and Luhansk if that becomes necessary.  And once the Russians use nuclear weapons, the west will almost certainly respond in kind.  So what scenario do we have left for the war in Ukraine that does not end in a horrifying nuclear conflict?
Elon Musk can see that the potential for a peaceful way out of this mess is almost totally gone, and that is why he tweeted what he did.
If both sides continue to escalate the war, it will eventually go nuclear.
Unfortunately, western leaders seem to believe that the Russians will ultimately back down and Russian leaders seem to believe that the west will ultimately back down.
But the truth is that neither side plans to give up until total victory is achieved.
So we continue to play a very dangerous game of nuclear chicken, and the fate of our society hangs in the balance.
Earlier this week, I warned that the Russians could target critical civilian infrastructure in retaliation for the bombing of the 12 mile bridge that connects Crimea and Russia, and that is precisely what we just witnessed…
Early in the morning, missile strikes hit the capital Kyiv for the first time in months and in areas far closer to the center of power.

The large-scale Russian bombardment struck several cities – including far reaches of western Ukraine close to NATO's eastern flank – across the country almost simultaneously, propelling the conflict into a new phase and coming just as much of the country was starting to roar back to life.

The strikes occurred as people headed to work and while kids were being dropped off at schools. A friend in Kyiv texted me that she had just exited a bridge span 10 minutes before it was struck.
This massive barrage of missiles shocked the entire world.
As I write this article, it is being reported that there is no electricity in Lviv, Poltava, Sumy and Ternopil…
At least four regions — Lviv, Poltava, Sumy and Ternopil — had no electricity supply. Authorities requested Lviv residents who may have access to electricity to only use it for "urgent needs." Kyiv briefly suspended its subway operations. The region of Khmelnytskyi, which lies west of Kyiv, has "no electricity supply, electric transport does not work, water supply is suspended, traffic lights do not work," according to the region's head.
The Russians could easily destroy all power generating facilities in the entire country if they choose to do so.
Hopefully that will not happen, because it gets really cold in Ukraine during the winter.
Vladimir Putin has been greatly angered by recent events, and he is warning of severe consequences if there are additional "terrorist attacks"…
"If attempts to carry out terrorist attacks continue, Russia's response will be severe and at the level of the threats facing it. Nobody should be in any doubt."
Of course the Ukrainians aren't going to back down and neither will their western allies.
The following is what U.S. Secretary of State Antony Blinken had to say following the missile attacks on Ukrainian cities…
US Secretary of State Antony Blinken confirmed that he spoke with Ukraine's Foreign Minister Dmytro Kuleba following Russia's rocket attacks this morning and reiterated America's support for Ukraine.

'We will continue to provide unwavering economic, humanitarian, and security assistance so Ukraine can defend itself and take care of its people,' Blinken said in a tweet.
Sadly, it appears that the Biden administration is going to respond to the missile attacks by escalating things even more.
Apparently Joe Biden has just promised to send "advanced air defense systems" to the Ukrainians…
President Joe Biden spoke with Ukrainian President Volodymyr Zelensky on Monday after a deluge of Russian missiles targeted cities across Ukraine, condemning the strikes and pledging continued US security assistance "including advanced air defense systems."

During the call, a White House statement said, Biden "expressed his condemnation of Russia's missile strikes across Ukraine, including in Kyiv, and conveyed his condolences to the loved ones of those killed and injured in these senseless attacks. President Biden pledged to continue providing Ukraine with the support needed to defend itself, including advanced air defense systems."
The UK is definitely not going to back down either.
In fact, Foreign Secretary James Cleverly is telling us that his nation "will see this through to the end"…
The UK will "strengthen its unwavering support" to help Ukraine survive Russia's missile blitz after Vladimir Putin brutally escalated the war yesterday.

Foreign Secretary James Cleverly told the Daily Express "we will see this through to the end" after holding a call with his Ukrainian counterpart Dmytro Kuleba.
So exactly what does that mean?
Well, a recent comment by Finnish Prime Minister Sanna Marin should give us a clue.
She recently told the press that this war will not be over until Russia completely leaves Ukraine.
Finnish prime minister Sanna Marin was asked about a potential off-ramp for Russia to end the war in Ukraine. Her reply: pic.twitter.com/VblWxkMuFc

— Rikhard Husu (@RikhardHusu) October 7, 2022
In other words, there will be no peace until Ukraine has taken all of Donetsk, Luhansk and Crimea.
Of course the Russians will use nuclear weapons against Ukraine long before we ever get to that point.
So how do we possibly avoid a nuclear cataclysm?
Can anyone out there answer that question?
The exact scenario that I have been warning about for years is now playing out right in front of our eyes.
Elon Musk is warning about what he sees coming too, and I hope that people will listen.
He is an incredibly smart man, and he is deeply worried about where this conflict will take us.
If we don't give the Russians a way out, they will use their nukes.
And once the nukes start flying, there will be no going back for any of us.
***It is finally here! Michael's new book entitled "7 Year Apocalypse" is now available in paperback and for the Kindle on Amazon.***
About the Author: My name is Michael and my brand new book entitled "7 Year Apocalypse" is now available on Amazon.com.  In addition to my new book I have written five other books that are available on Amazon.com including  "Lost Prophecies Of The Future Of America", "The Beginning Of The End", "Get Prepared Now", and "Living A Life That Really Matters". (#CommissionsEarned)  When you purchase any of these books you help to support the work that I am doing, and one way that you can really help is by sending digital copies as gifts through Amazon to family and friends.  Time is short, and I need help getting these warnings into the hands of as many people as possible.  I have published thousands of articles on The Economic Collapse Blog, End Of The American Dream and The Most Important News, and the articles that I publish on those sites are republished on dozens of other prominent websites all over the globe.  I always freely and happily allow others to republish my articles on their own websites, but I also ask that they include this "About the Author" section with each article.  The material contained in this article is for general information purposes only, and readers should consult licensed professionals before making any legal, business, financial or health decisions.  I encourage you to follow me on social media on Facebook and Twitter, and any way that you can share these articles with others is a great help.  These are such troubled times, and people need hope.  John 3:16 tells us about the hope that God has given us through Jesus Christ: "For God so loved the world, that he gave his only begotten Son, that whosoever believeth in him should not perish, but have everlasting life."  If you have not already done so, I strongly urge you to ask Jesus to be your Lord and Savior today.