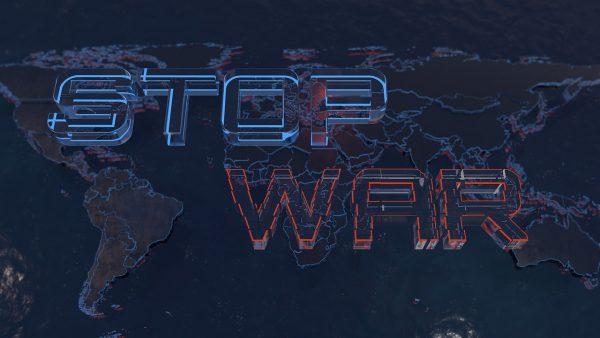 Will the U.S. soon be involved in two major wars at the same time?  The U.S. House of Representatives just escalated the proxy war in Europe by approving a 40 billion dollar "aid package" for Ukraine, and I will have much more to say about that below.  But first I want to talk about a major development in Asia.  For a long time I have been warning that the Chinese will invade Taiwan, and now that day appears to be closer than ever.  From Friday through Sunday, China conducted very alarming military exercises off the coast of Taiwan that one Chinese military analyst is referring to as a "rehearsal of possible real action"…
The Chinese military deployed forces all around the island of Taiwan over the weekend in a set of large-scale military drills that one Chinese military analyst called a "rehearsal of possible real action."

On Monday, the Chinese People's Liberation Army (PLA) announced its Eastern Theater Command organized maritime, aerial, conventional missile and other forces around Taiwan and carried out drills around the island from Friday to Sunday. The Eastern Theater Command said the drills were intended "to test and improve the joint operations capability of multiple services and arms."
During this three day "rehearsal", the Chinese repeatedly sent military aircraft into Taiwan's air defense identification zone…
The Ministry of National Defence for the Republic of China (the formal name of the Taiwanese government) documented several instances of Chinese military aircraft entering its air defense identification zone (ADIZ) over the course of the three-day exercise. 12 Chinese fighter jets, two bombers and four other Chinese aircraft entered Taiwan's ADIZ on Friday. Two bombers and three other aircraft entered Taiwan's ADIZ on Saturday. Two more aircraft entered the ADIZ on Sunday. China flies military aircraft into Taiwan's ADIZ on a near-daily basis.
This is extremely aggressive activity, and the Chinese have no intention of backing down.
In fact, China just flew an attack helicopter into Taiwan's air defense identification zone for the very first time…
A Chinese Z-10 attack helicopter has, apparently, entered Taiwan's air defense identification zone, or ADIZ, and, for the first time, crossed the so-called "median line," an informal boundary running down the center of the Taiwan Strait. The appearance of the attack helicopter, which is operated by both the People's Liberation Army Ground Force and the Air Force Airborne Corps, and is also designated WZ-10, marks the latest new Chinese type to enter this sensitive part of the ADIZ. It also points to the growing importance of rotary forces around the Taiwan Strait, including the massive Chinese helicopter base that's strategically positioned to support future operations in the Strait or even a potential invasion of Taiwan.
I still think that a major war in the Middle East will erupt before China finally decides to pull the trigger on a full-blown invasion of Taiwan.
But the clock is definitely ticking.
With the U.S. distracted by the conflict in Ukraine, this could be an ideal time for the Chinese to forcibly "reunite" with Taiwan.
And I am entirely convinced that Chinese leaders want to take advantage of the "window of opportunity" that they have while Joe Biden is still in office.
But if China does invade, our two nations will immediately be in a state of war no matter who is residing in the White House.
Meanwhile, the U.S. House of Representatives just escalated our proxy war with Russia by passing an absurd 40 billion dollar bill that was given to members of Congress just hours before it was rammed through…
Speaking on the House floor, Roy rebuked lawmakers for rushing to pass the aid package despite only having hours to review it before voting.

"We got a $40 billion bill at 3 o'clock in the afternoon. I haven't had a chance to review the bill. My staff was poring over the pages trying to see what's in it," Roy began.
Even though no member of Congress actually read the bill, it was passed by a vote of 368 to 57.
Every single Democrat voted for it, including every member of "the Squad".
There were 57 brave Republicans that voted against the bill, and you can find their names right here.
Full List Of The 57 Republicans That Voted Against The Democrats America Last $40 Billion Foreign Aid Package For Ukraine pic.twitter.com/tkvybRqpqQ

— The Columbia Bugle 🇺🇸 (@ColumbiaBugle) May 11, 2022
Those 57 Republicans should be commended for having the courage to do the right thing.
Members of Congress should be required by law to read every single bill that they pass.
That would certainly solve quite a few of our problems.
Personally, I don't know why we are spending so much money on a foreign war when we have such tremendous problems here at home.  As Marjorie Taylor Greene has pointed out, we are facing a nightmarish shortage of baby formula all over the country right now…
Amazing Speech: @RepMTG Blasts America Last Ukraine Spending Bill

"Stop funding regime change & money laundering scams!"

"The American ppl do not support paying for constant U.S. involvement in foreign affairs while our own gov fails our own country!"pic.twitter.com/IvDXJa2WEC

— The Columbia Bugle 🇺🇸 (@ColumbiaBugle) May 10, 2022
As I pointed out yesterday, it isn't right to pour billions into a proxy war with Russia when American families can't even feed their own children.
At this point, the out of stock rate for baby formula is above 50 percent in some states…
In 25 states, 40-50% of baby formula products are OUT OF STOCK.

In 5 states, over 50% of formula is OUT OF STOCK. pic.twitter.com/FyQUxxl139

— RNC Research (@RNCResearch) May 11, 2022
I never imagined that things would already be this bad in the middle of 2022.
CBS News is reporting that some young mothers have even started rationing formula in a desperate attempt to make it last…
The hour is late, and so many of the things
that we have been warned about
are starting to happen right in front of our eyes.
If we keep escalating the proxy war in Ukraine, that could eventually lead to a real shooting war between the United States and Russia.
And if China invades Taiwan, we could end up in a shooting war with the Chinese as well.
Do you want our nation to be fighting wars with both Russia and China simultaneously?
If not, you should make your voice heard now while you still can.
***It is finally here! Michael's new book entitled "7 Year Apocalypse" is now available in paperback and for the Kindle on Amazon.***
About the Author: My name is Michael and my brand new book entitled "7 Year Apocalypse" is now available on Amazon.com.  In addition to my new book I have written five other books that are available on Amazon.com including  "Lost Prophecies Of The Future Of America", "The Beginning Of The End", "Get Prepared Now", and "Living A Life That Really Matters". (#CommissionsEarned)  When you purchase any of these books you help to support the work that I am doing, and one way that you can really help is by sending digital copies as gifts through Amazon to family and friends.  Time is short, and I need help getting these warnings into the hands of as many people as possible.  I have published thousands of articles on The Economic Collapse Blog, End Of The American Dream and The Most Important News, and the articles that I publish on those sites are republished on dozens of other prominent websites all over the globe.  I always freely and happily allow others to republish my articles on their own websites, but I also ask that they include this "About the Author" section with each article.  The material contained in this article is for general information purposes only, and readers should consult licensed professionals before making any legal, business, financial or health decisions.  I encourage you to follow me on social media on Facebook and Twitter, and any way that you can share these articles with others is a great help.  These are such troubled times, and people need hope.  John 3:16 tells us about the hope that God has given us through Jesus Christ: "For God so loved the world, that he gave his only begotten Son, that whosoever believeth in him should not perish, but have everlasting life."  If you have not already done so, I strongly urge you to ask Jesus to be your Lord and Savior today.