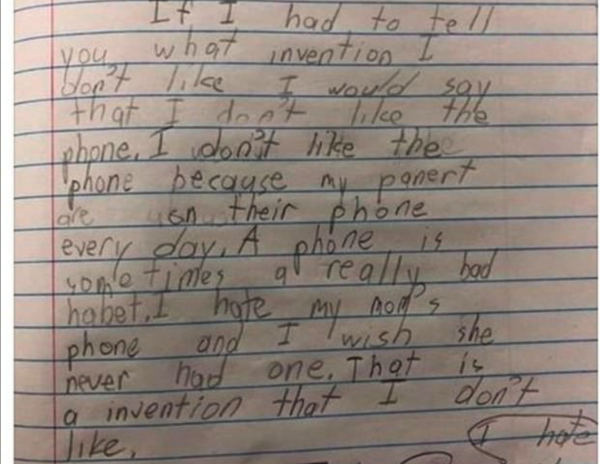 A teacher down in Louisiana recently had her 2nd grade students write about an invention that they wish had never been created, and what one little girl wrote about her mother's cell phone is going viral all over social media. In fact, the post has already been shared over a quarter of a million times on Facebook. Teacher Jen Beason didn't reveal the identity of the little girl, but she originally shared what she had written on Facebook to encourage parents to get off of their cell phones and to start spending more time with their children. As parents, we don't always realize how much our children really do want to spend time with us. This is what the little girl wrote…
If I had to tell you what invention I don't like, I would say that I don't like the phone. I don't like the phone because my panert are on their phone every day. A phone is sometimes a really bad habet. I hate my mom's phone and I wish she never had one. That is an invention I don't like.
At the end, the student drew a picture of a cell phone that she crossed out, and she drew a picture of herself saying "I hate it".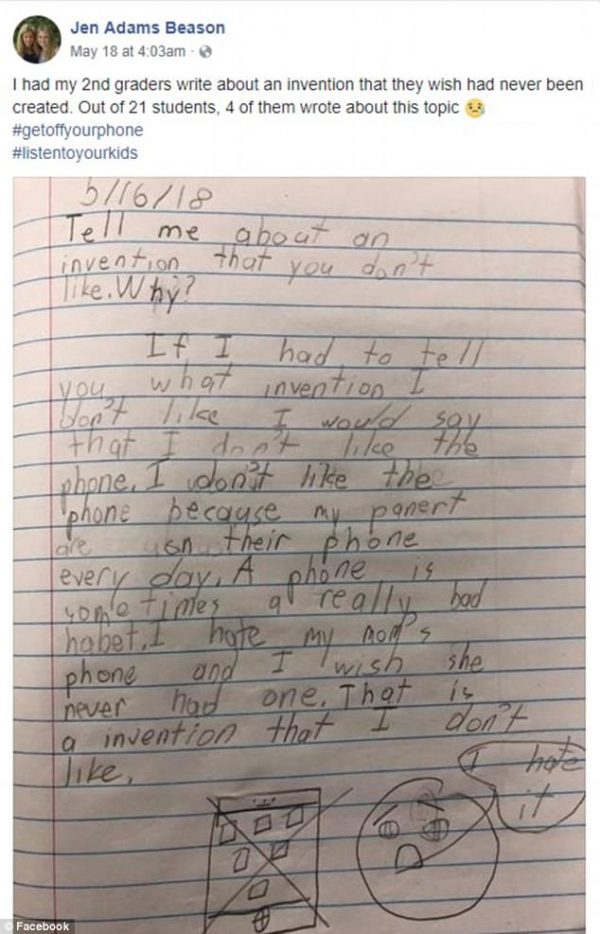 Hopefully this will be a wake up call for all of us.
Life is short, and we need to spend it on the things that really matter.
Michael Snyder is a nationally syndicated writer, media personality and political activist.  He is the author of four books including The Beginning Of The End and Living A Life That Really Matters.