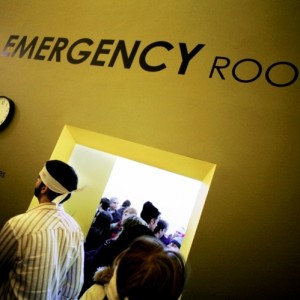 The United States already has an emerging shortage of doctors, and thanks to Obamacare that shortage is about to become much, much worse.  Right now, the U.S. has close to a million doctors, and about half of them are over the age of 50.  Many of them are beginning to wonder if practicing medicine is worth it anymore.  In some specialties, treating Medicaid and Medicare patients pays so little that many doctors are now turning them away.  Other doctors are charging their regular patients enormous amounts in order to make up for the money that they are losing on Medicaid and Medicare patients.  And of course the paperwork and the red tape imposed on doctors by the health insurance companies and the federal government gets worse with each passing year.  Some doctors actually spend more time filling out paperwork and dealing with red tape than they do seeing patients.  On top of everything else, there is the constant and never-ending threat of being sued by predatory lawyers and losing everything.  The giant malpractice insurance premiums that many doctors have to pay are an extreme financial burden on many practices.  When you add it all together, it really is not surprising to learn that large numbers of doctors all over the nation are being driven into bankruptcy.  Unfortunately, Obamacare is going to make all of the problems that I have just discussed even worse.  This is going to result in much longer waits to see a doctor, and the level of health care in this country is going to go down substantially.
Most Americans don't realize that we already have a shortage of doctors in this country.  According to CBS News, right now there is "a shortage of 20,000 doctors nationwide".
But that isn't too bad.  We could get by with that.
Unfortunately, at the moment close to half of all doctors in the United States are over the age of 50.  And thanks to Obamacare and other changes in the health care industry, many of them are fed up and would like to retire.
And this comes at a time when our population is rapidly aging and our nation will need more doctors than ever.
According to CBS News, it is now being projected that we will need an additional 52,000 primary care physicians by the year 2025.
Please note that the statistic I just mentioned is just for primary care physicians.  Overall, the American Association of Medical Colleges has projected that we will experience a shortage of more than 150,000 doctors over the next 15 years.
And all of the numbers above assume that we will not see mass doctor retirements due to Obamacare.
Unfortunately, a whole host of polls and surveys of doctors in recent years indicate that is exactly what we might end up seeing.  One of these surveys was discussed in a recent Washington Times article…
A Physicians Foundation biennial survey of 13,000 doctors found that 60 percent would choose to retire today if they could. This is up from 45 percent when the survey was done in 2008, two years before the law was enacted.
At the moment, there are about 960,000 doctors in the United States.
So what would happen if 200,000 of them suddenly decided to leave the medical profession?
That is a frightening thing to think about.
And a lot of doctors are also indicating that they have absolutely no plans to take any Obamacare patients.  For instance, a recent survey of New York doctors found that those that are currently signing up for Obamacare may have a very, very hard time finding doctor…
New York doctors are treating ObamaCare like the plague, a new survey reveals.

A poll conducted by the New York State Medical Society finds that 44 percent of MDs said they are not participating in the nation's new health-care plan.

Another 33 percent say they're still not sure whether to become ObamaCare providers.

Only 23 percent of the 409 physicians queried said they're taking patients who signed up through health exchanges.
We are entering a time when the U.S. medical industry is experiencing a massive transition.  Gone are the days of the friendly family doctor that would care for you and your children from the cradle to the grave.  Those old school physicians are slowly but surely leaving the profession.  One notable example of this was recently chronicled by the Chicago Tribune…
It's not often that a doctor attracts national attention for charging too little. But that is exactly what happened to one small-town Illinois physician who is hanging up his stethoscope after almost 60 years of practicing medicine.

Against the contentious debate over health care reform, Dr. Russell Dohner achieved notoriety for charging just $5 per office visit — a fee that's remained unchanged since the 1970s and is roughly the equivalent of a large latte today.
Once upon a time, doctors and patients enjoyed a very special relationship in this country.
But now that has all changed.  Today, the federal government, state governments, health insurance companies, pharmaceutical companies, health administrators and a whole host of others have gotten between doctor and patient, and it is ruining the industry.
So what is the solution?
How will America deal with the coming doctor shortage?
Well, apparently Obama thinks that making Americans pay much more for health coverage will work.  After all, if our out-of-pocket costs go up, won't we be less likely to seek medical help?
One 60-year-old registered nurse that has been fighting cancer for six years was absolutely horrified when she learned that her current policy was being canceled and that she would be forced to purchase a much more expensive one…
I'm a 60-year-old registered nurse with an individual Blue Cross Blue Shield of Michigan (BC/BS) PPO policy. I have been battling cancer for 6 years. I recently received a letter from Blue Cross Blue Shield stating that my existing policy is being canceled as of Dec. 31 because it doesn't cover certain benefits required under Obamacare. I was devastated. Next, I was bewildered as I was told repeatedly by President Obama that I COULD KEEP MY POLICY! What happened to that promise? In addition, I've been with the same plan for over 6 years. Why shouldn't I be "grandfathered?"
It turns out that her out-of-pocket costs for health care are going to be going up somewhere between $4,500-$6,500 per year…
After a sleepless night, I learned that I could choose from a Gold, Silver, or Bronze plan (HMO or PPO) being offered by Blue Cross Blue Shield. As my doctor doesn't accept HMO plans, my best choice would probably be the Bronze or Gold PPO. However, my premiums and out-of-pocket costs are INCREASING $4,500-$6,500 per year. What happened to saving $2,500 per year as purported by the current administration? Also, these rates include a 10-percent federal tax … so much for "no new taxes!"
And a lot of other Americans are discovering that the high deductibles under Obamacare are going to make going to the doctor an extremely expensive proposition.  The following is from a recent American Thinker article…
In a recent conversation, a good buddy enraged by his new private insurance premiums and $5,800-per-year deductible said something that struck me as undoubtedly prophetic.

"I'd literally need to be dying before I would start paying this ridiculous deductible for routine care."

Under ObamaCare, those who work for a living incur massive premium and deductible increases to subsidize those that cannot or will not provide their own insurance. In the universe of ObamaCare, unless you are among the privileged dependency class that enjoys free health care, gone are the days when cautionary calls can be made to the doctor because a child has a stomachache or bad cough, because such calls will cost you five hundred bucks or so.
So maybe we won't have such a huge doctor shortage after all since most Americans won't be able to afford to go see a doctor anyway.
And the number of Americans going out of the country for medical care will certainly increase as well.  According to Deloitte Consulting, a whopping 875,000 Americans were "medical tourists" in 2010.  As Obamacare is fully implemented, it is inevitable that we will see that number soar well over a million.
Is this how we will get back to equilibrium?  By making health care so expensive that nobody can even afford it?
Please feel free to share what you think about all of this by posting a comment below…