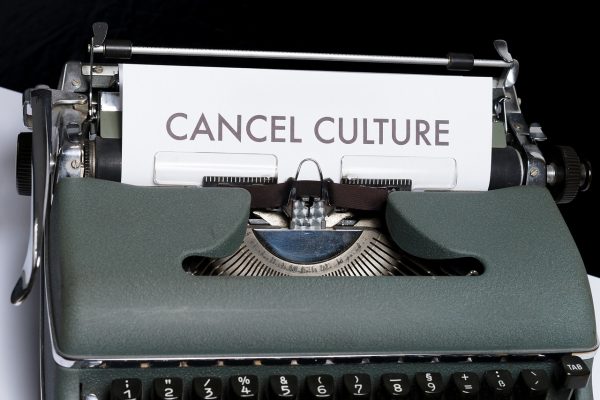 We are rapidly sliding down a very dangerous slippery slope.  If we keep destroying lives simply because we don't like what those individuals are saying, eventually we will end up with a society where most people are afraid to say anything meaningful at all.  Such societies already exist in our world today, and they are nightmares.  If you want to see a perfect example of what I am talking about, just take a trip over to North Korea.  Everyone over there is scared to death of being shipped off to a concentration camp for doing or saying the wrong thing.  Unfortunately, if we ultimately decide to stay on the path that we are currently on there is a chance that we could eventually end up just like North Korea.
Freedom of speech is a fundamental pillar of the grand bargain that we have all made with one another that is enshrined in the U.S. Constitution.
I am not supposed to try to shut you up, and you are not supposed to try to shut me up.
The only way that our current system will work is if everyone is allowed to speak freely.  If even one segment of the population is muzzled, then our elections are no longer "free" or "fair", and those with certain views are inevitably pushed to the fringes of society.
Sadly, in recent years we have seen an unprecedented effort to "cancel" those that say things that the politically-correct elite do not like.
The first stage of this movement primarily manifested on the Internet.  Those that dared to express dissenting opinions to the dominant narratives of the day were penalized and/or banned by the large social media platforms.
But that was never going to be enough for the politically-correct elite.
So now they are trying to use the legal system to destroy the lives of their enemies.
Perhaps the most prominent example of this is Donald Trump.
In the past, ex-presidents were always left alone no matter what they did.
In fact, an ex-president could literally fly on Jeffrey Epstein's private jet more than two dozen times without ever being investigated by law enforcement authorities.
But now the politically-correct elite are going after Trump with a vengeance.  On Thursday, the House committee investigating the events of January 6th, 2021 made headlines all over the nation when Trump was hit with "a surprise subpoena"…
The House committee investigating the Jan. 6, 2021, attack on the U.S. Capitol issued a surprise subpoena seeking testimony from former president Donald Trump on Thursday, a challenge with little historical precedent that members said was a necessary final act before the panel concludes its work.

The unanimous vote came at the end of the committee's ninth and likely final public hearing, a session intended as a closing argument to the panel's 14-month investigation.

Combining a mix of new evidence gathered by the committee since July and testimony played at previous sessions, the hearing aimed to bolster a conclusion that members have hammered again and again: that the violence on Jan. 6 was the direct and predictable result of Trump's choices in the weeks after he lost his bid for reelection.
But there are other investigations that probably hold even more trouble for Trump.
Attorney General Merrick Garland is probably going to indict Trump for "mishandling classified documents", and after the midterm elections are over Fulton County District Attorney Fani Willis is likely to indict Trump for interfering in the 2020 election…
The Georgia prosecutor leading an investigation into efforts by Donald Trump and his allies to overturn the 2020 election is aiming to quickly wrap up the grand jury's work after the midterm elections and could begin issuing indictments as early as December, sources familiar with the situation tell CNN.

Fulton County District Attorney Fani Willis has said that her investigation into attempts to subvert the 2020 election will go quiet beginning later this week to avoid any appearance of influencing the upcoming election. But while her investigation will not make any overt moves in the next few weeks, her team is gearing up for a flurry of activity after Election Day.
As I write this article, Trump is the subject of a total of six different investigations around the nation.
In the entire course of U.S. history, we have never seen anything like this before.
The politically-correct elite are literally trying to use the legal system as a weapon to destroy Trump, because they want to make sure that he can never run for president ever again.
The same sort of thing is being done to Alex Jones.
On Wednesday, the mainstream media triumphantly declared that a jury had come up with a 965 million dollar verdict in a Sandy Hook defamation case…
Connecticut officials and victims' families on Wednesday praised a jury's verdict, issued earlier in the day, that InfoWars' Alex Jones should pay $965 million to people who suffered from his false claim that the Sandy Hook Elementary School shooting was a hoax — even as they acknowledged the tragedy and the threat that further conspiracies still loomed.

"The Sandy Hook families deserve every dollar coming to them from Alex Jones," Sen. Chris Murphy (D-Conn.) wrote on Twitter. "But let's be clear — there is a whole ecosystem of hate and conspiracy and Jones is just one organism of many. Until the political right purges this movement from its ranks, none of this ends."
This broke the record for the most money ever awarded in a defamation case by about 700 million dollars.
In my entire lifetime, I have never seen a figure that is more ridiculous.
But of course the goal was never to accurately compensate the families for any "emotional harm" that they may have suffered from what Alex Jones said.
The attorneys on the other side made it very clear to the jury that the goal was to destroy Alex Jones.
And if they get away with doing this to Alex Jones, they will inevitably start going after other prominent voices that they deem to be "offensive".
This is going to have such a chilling effect on free speech.
Everyone is going to start thinking twice about having an independent opinion about any news story, because that independent opinion could get you sued into oblivion.
Financial institutions are starting to fully embrace the "cancel culture" movement as well.
In recent days, a number of individuals, groups and organizations have had their financial accounts suddenly canceled without warning, and that even includes the National Committee for Religious Freedom…
Meanwhile, According to Faithwire, The National Committee for Religious Freedom (NCRF), a 501(c)4 political action nonprofit has just had its account canceled as well.

Sam Brownback, the group's chairman and the former U.S. ambassador-at-large for international religious freedom under the Trump administration, the bank decided to "end their relationship" with NCRF and close the account after only three weeks.

"We were surprised at being canceled by Chase," Brownback wrote in an op-ed published in the Washington Examiner. When our executive director called to see if this was an error, he was informed that 'a note in the file read that Chase employees were not permitted to provide any further clarifying information to the customer.'"

NCRF Executive Director Justin Murff reached out for more information but was told the decision was made at the "corporate" level and was "final and nonrevocable". "Why the cancellation? Why the secrecy and lack of transparency?
How in the world is the National Committee for Religious Freedom a threat to anyone?
I don't know, but they must have offended someone somewhere along the line.
Just a single "offensive statement" is all that it takes for these people.
We truly are becoming a little bit more like East Germany with each passing day.
Even though I do not like what millions upon millions of my fellow Americans have to say, I have always been a relentless champion of free speech.
Because if we lose our freedom of speech, America dies.
I hope that more of my fellow Americans start to realize this, because free speech is starting to disappear at a pace that is absolutely frightening.
***It is finally here! Michael's new book entitled "7 Year Apocalypse" is now available in paperback and for the Kindle on Amazon.***
About the Author: My name is Michael and my brand new book entitled "7 Year Apocalypse" is now available on Amazon.com.  In addition to my new book I have written five other books that are available on Amazon.com including  "Lost Prophecies Of The Future Of America", "The Beginning Of The End", "Get Prepared Now", and "Living A Life That Really Matters". (#CommissionsEarned)  When you purchase any of these books you help to support the work that I am doing, and one way that you can really help is by sending digital copies as gifts through Amazon to family and friends.  Time is short, and I need help getting these warnings into the hands of as many people as possible.  I have published thousands of articles on The Economic Collapse Blog, End Of The American Dream and The Most Important News, and the articles that I publish on those sites are republished on dozens of other prominent websites all over the globe.  I always freely and happily allow others to republish my articles on their own websites, but I also ask that they include this "About the Author" section with each article.  The material contained in this article is for general information purposes only, and readers should consult licensed professionals before making any legal, business, financial or health decisions.  I encourage you to follow me on social media on Facebook and Twitter, and any way that you can share these articles with others is a great help.  These are such troubled times, and people need hope.  John 3:16 tells us about the hope that God has given us through Jesus Christ: "For God so loved the world, that he gave his only begotten Son, that whosoever believeth in him should not perish, but have everlasting life."  If you have not already done so, I strongly urge you to ask Jesus to be your Lord and Savior today.