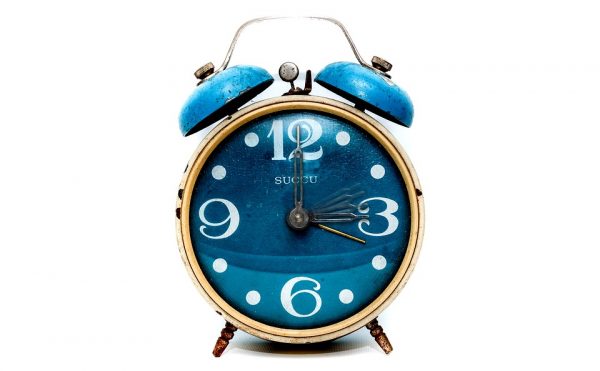 Tuesday night was a major shock for millions of Republicans, but it shouldn't have been.  I have been warning for months that Democrats were raising lots of money and had more energy and enthusiasm on their side, and it showed.  From coast to coast Republicans got trounced, and if we don't get our act together we are going to get killed in the 2018 mid-term elections.  Last November, we witnessed the greatest miracle in the history of U.S. politics, and afterwards millions of conservatives promptly went to sleep.  That was a tragic mistake, because we are literally in a battle for the future of America, and at the moment the Democrats have the momentum.
Earlier today, USA Today published a pretty good summary of the carnage that we saw…
Democrats won the governor's mansions in Virginia and New Jersey. They also flipped a massive number of seats in the Virginia House of Delegates, and Maine voted to expand Medicaid. And voters elected a slew of women and minorities along with several transgender candidates to government offices around the nation.

"The Democratic Party is back," Democratic National Committee Chairman Tom Perez announced on a call with reporters Wednesday morning. "We're taking our country back from Donald Trump one election at a time."
Once upon a time, Virginia was considered a "purple state", and leading into the election on Tuesday the GOP had a huge edge in the House of Delegates.  But now UVA's Larry Sabato says that it looks like the Democrats may have flipped enough seats to be in control…
Sabato said the high turnout in an off-year, the clear margins of victory and the sheer volume of seats that flipped in the House of Delegates all while rain poured down in Virginia could not be ignored. Voters "were determined to send Trump a message." Republicans went into Tuesday with a 66-34 advantage in the House of Delegates; by the end of the night, Democrats controlled 48 seats, Republicans 47 and the rest were still undecided.
Do you want to see headlines next November about how the Democrats have taken control of the U.S. Senate or the House of Representatives?
If not, we need to get to work.  There are pro-Trump candidates all over the nation that need volunteers, donations and media exposure.  If you don't want the left to run this country, then we are going to have to fight with everything that we have got.
At this point, Democratic leaders can already smell victory.  Just consider what Nancy Pelosi and Chuck Schumer are saying…
Democratic leaders in Congress said Tuesday's massive victories for their party were a rejection of President Trump and predicted a wave election next year that could even switch control of the U.S. House.

"The door is certainly open for us," House Minority Leader Nancy Pelosi, California Democrat, told reporters as she took stock of Democratic wins at the top in New Jersey and Virginia, and in down-ballot races across the country.

Senate Minority Leader Charles E. Schumer said he was reminded of 2005, when Democrats won races in both states, which he said presaged the 2006 mid-term elections that cost the GOP control of both houses of Congress.
And they aren't the only ones.  Mainstream political analysts are also anticipating a victory for Democrats next year.  For example, this is what Dave Wasserman said to USA Today about last night's results…
"It's hard to look at last night and conclude that Democrats are anything other than the narrow favorites for control of the House next year. The results could unleash more Republican retirements and it could spur Democratic recruitment," Dave Wasserman, House editor for the nonpartisan Cook Political Report, told USA TODAY. Nearly three dozen Republicans have have left Congress or announced they plan to retire or seek another position at the end of their term. Just about a half-dozen Democrats have said they won't seek re-election.
In my new book entitled "Living A Life That Really Matters", I lay out a blueprint for how Republicans should approach 2018.  We need to embrace the platform that Donald Trump ran on, because it was a platform that resonated with working class people all over the country.
There will be Republican primaries all over the nation next spring, and that is our opportunity to get pro-Trump candidates on to the ballot next November.  There is no time to waste if we want to win.
Because if we sit back and watch the Democrats work harder, raise more money and be more organized, they will absolutely kill us next November and we won't have anyone to blame but ourselves.
Michael Snyder is a Republican candidate for Congress in Idaho's First Congressional District, and you can learn how you can get involved in the campaign on his official website. His new book entitled "Living A Life That Really Matters" is available in paperback and for the Kindle on Amazon.com.