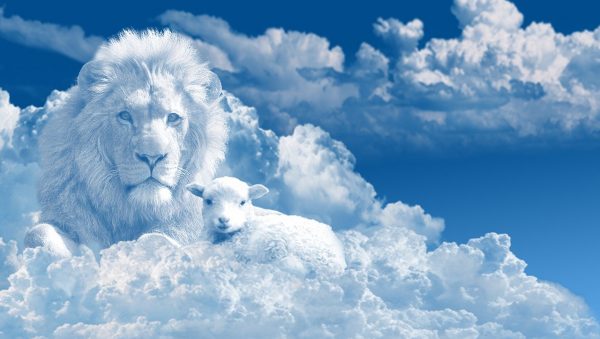 I have never seen as much anger in the United States as I am seeing right now, and that greatly saddens me.  No matter what happens, we should always love one another.  Unfortunately, most Americans on both sides of the political spectrum are seething with hate right now.  Leading up to the election in November, the left and the right were primarily attacking each other with angry words, but now the level of physical violence that we are witnessing is extremely alarming.  The violence at the U.S. Capitol was just another example of the violence that stretched all throughout 2020 and that has continued in various parts of the nation this weekend.  Most of the time, the left only wants to condemn the violence that the right has committed, and the right only wants to condemn the violence that the left has committed.
But anyone that wants to be intellectually consistent has got to speak out against all of it.
You can't just be against rioting, looting, arson and attacks on federal buildings when people that you do not like do it.
Emotions are running so high right now, and I understand that people are frustrated.  But no matter who we send to Washington, nothing ever seems to change very much.  The truth is that the way that our government has operated has remained remarkably consistent throughout the Bush/Clinton/Bush/Obama/Trump years.
And no matter who is president for the next four years, our government is going to keep going in the same direction.
Ultimately, people are fighting over personalities.  Many are absolutely convinced that the nation will be "saved" if their team wins, but that is a delusion.
I am sorry, but Joe Biden is not your personal Lord and Savior.  I have heard from some people that are so proud that they voted for Joe Biden, but I simply don't understand how anyone can be proud of voting for a political party that is responsible for the deaths of more than 60 million unborn Americans since 1973.  For that alone, our nation deserves a fate that is worse than I can put into words.  I think that what Franklin Graham said about the current state of our nation the other day is very appropriate…
"We are in trouble," he said. "I believe God's judgment is coming, for the sins of our nation are great and they are a stench in the nostrils of our Creator."
On the other side, it is very important for Republicans to understand that Donald Trump is not the Messiah either.  He is just a man.  When he does what is right he should be commended, but when he does what is wrong he should be criticized.  We like to say that our politicians are "public servants", and we should start treating them as such.  It should sicken us whenever we see anyone put our politicians up on pedestals and worship them.
We are not to worship any man.
Rather, we are supposed to worship God.
For years, I have been watching so many Americans put so much passion and so much energy into politics.
But politics is not going to solve America's problems.
The only thing that is going to solve America's problems is Jesus.
The reason why the United States became a great nation in the first place is because we were a Christian nation, and the only way we would ever have a chance of being a great nation again would be if we were to turn back to God with all of our hearts.
Anyone that comes to you with a plan to turn America around that does not include Jesus is just being delusional.
At this moment, deception is absolutely rampant on both sides of the political spectrum.  Some of the most ridiculous rumors imaginable are flying all over the place, but multitudes of people are falling for them hook, line and sinker.  Shadowy figures that don't even want to reveal their real identities share "inside information" that ends up being proven wrong time after time, and yet some people continue to hang on every word.  False prophets have convinced vast hordes of sheeple that their "prophecies" about political events would come to pass, but once again this election has shown that they are complete frauds.
One of the good things that will come out of this period of time is that people will start to see the frauds for who they really are.
So many of the "pillow prophets" have been promising peace and prosperity, but the truth is that we are in the end times described in the Bible.  We are heading into one of the most difficult times in all of human history, but it will also be one of the greatest times in all of human history because God is going to be at work in amazing ways.
And God has a plan for you too.
God specifically placed you at this point in human history, and He has a purpose for doing that.
But if you keep running away from Him, you will never discover that purpose.
The plans that God has for you are greater than anything that you could ever come up with on your own, but He also has given you free will.
You can choose to keep going your own way, and you can choose to reject Him forever if you want.
But why would you want to do that?
God created you, and He loves you so much that He sent His Son to die on the cross for your sins.  This is what John 3:16 says…
For God so loved the world, that he gave his only begotten Son, that whosoever believeth in him should not perish, but have everlasting life.
You can have everlasting life if you are willing to enter into a relationship with God.
The Bible compares it to a marriage relationship, and it truly is a very serious commitment to make.  If you will repent of your sins and surrender everything to God, you will literally become a member of God's family.  Every one of your sins will be washed away, you will be "born again", and you will belong to God forever.
If you would like to give your life to God and make that commitment right now, all you have to do is to tell Him.  The following is a prayer that many have found helpful…
"Lord Jesus, I want to become a Christian.  I know that I am a sinner, and I thank You for dying on the cross for my sins.  I believe that you are the Son of God and that you rose from the dead.  I repent of my sins and I open the door of my life and ask You to be my Savior and Lord.  I commit my life to You.  Thank You for forgiving all of my sins and giving me eternal life.  Take control of my life and make me the kind of person that You want me to be.  I will live my life for You.  Amen."
Of course praying that prayer and being "born again" is just the first step on a very long journey.  Developing your relationship with God is a process that lasts a lifetime, and you will need encouragement and assistance along the way.
It will be important to reach out to other believers so that they can help and guide you.
If you have read this entire article and you have decided that you don't want to give your life to Jesus, I would very strongly encourage you to reconsider.
Ultimately, I don't know how anyone is going to make it through what is ahead without God.
2020 was bad, but the times that are coming will be even worse.
Everything that can be shaken will be shaken, and Jesus is coming back.
So quit putting all of your passion and energy into politics, and start focusing on what really matters.
***Michael's new book entitled "Lost Prophecies Of The Future Of America" is now available in paperback and for the Kindle on Amazon.***
About the Author: My name is Michael Snyder and my brand new book entitled "Lost Prophecies Of The Future Of America" is now available on Amazon.com.  In addition to my new book, I have written four others that are available on Amazon.com including The Beginning Of The End, Get Prepared Now, and Living A Life That Really Matters. (#CommissionsEarned)  By purchasing the books you help to support the work that my wife and I are doing, and by giving it to others you help to multiply the impact that we are having on people all over the globe.  I have published thousands of articles on The Economic Collapse Blog, End Of The American Dream and The Most Important News, and the articles that I publish on those sites are republished on dozens of other prominent websites all over the globe.  I always freely and happily allow others to republish my articles on their own websites, but I also ask that they include this "About the Author" section with each article.  The material contained in this article is for general information purposes only, and readers should consult licensed professionals before making any legal, business, financial or health decisions.  I encourage you to follow me on social media on Facebook, Twitter and Parler, and any way that you can share these articles with others is a great help.  During these very challenging times, people will need hope more than ever before, and it is our goal to share the gospel of Jesus Christ with as many people as we possibly can.