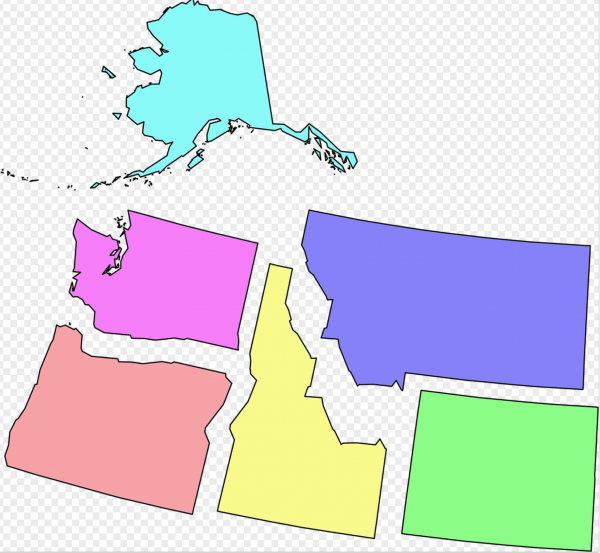 Why are so many Americans suddenly relocating to states in the Northwest?  At this moment, we are witnessing unprecedented waves of migration, and I think that it says a lot about where we currently are as a society.  According to a recent analysis of population, economic and housing data, six of the ten hottest "boomtowns" in America right now are all located in the Northwest.  Of course this particular region of the country has been hot for years, but since the start of the pandemic things have gone to an entirely new level.  Vast hordes of new people are moving in to the region, and this has driven housing prices to extraordinary levels.
According to the analysis, these are the 10 hottest "boomtowns" in America right now…
#1 Murfreesboro, TN
#2 Nampa, ID
#3 Meridian, ID
#4 Conroe, TX
#5 Mount Pleasant, SC
#6 Bend, OR
#7 Tempe, AZ
#8 Vancouver, WA
#9 Bellingham, WA
#10 Seattle, WA
According to a Daily Mail article about these "boomtowns", much of the migration "could be related to an exodus of residents from California"…
Though the study does not confirm it, the concentration of smaller booming cities in the Northwest could be related to an exodus of residents from California, many of whom moved to other states in the region during the pandemic.

California's population fell by more than 182,000 people in 2020, marking the first year-over-year loss ever recorded for the nation's most populous state.
Without a doubt, the reason why Nampa and Meridian are number two and number three on the list is because of migration from the state of California.
In fact, just about anywhere you go in Idaho these days you will see California license plate after California license plate.
Unfortunately, all of this migration is also driving up real estate prices.  Million dollar listings have become increasingly common, and many locals have found that they have been completely priced out of certain markets.
Interestingly, another study has found that the number of people moving in to California has also changed dramatically…
A recent study performed by the California Police Lab shows that 38 percent fewer people are moving into California since the start of the pandemic and 12 percent are moving out.

"Although a lot of the talk has been about 'Cal Exit', we think the bigger story is on 'Cal Entrances,'" commented Evan White, one of the study's authors. White went on to comment that the biggest drop in people moving in came from the Bay Area, where a full 45 percent fewer people came to live there.
Decades ago, vast hordes of young adults all over the country wanted to move to "the Golden State" in order to pursue "the California Dream".
Sadly, "the California Dream" has turned into "the California Nightmare" in recent years due to a variety of factors, and the way that California politicians have responded to the pandemic was the final straw for a lot of people.
Ultimately, most Americans just want to live some place where they can be free to live their lives without unreasonable government interference.  Over the past couple of years, we have seen some of our largest cities impose restriction after restriction and mandate after mandate, and this has inevitably driven a lot of freedom-minded people away.
But even after witnessing such a mass exodus, the politicians in these cities still haven't gotten the message.  Right now, fear of Omicron has motivated many of them to implement even more restrictions and even more mandates.  For example, New York City just implemented an extremely strict mandate for all private employers…
Mayor Bill de Blasio laid out additional details to the new COVID vaccine mandate for all private sector businesses in New York City.

From bodegas to multinational corporations, all employees must show proof of having gotten at least one vaccine dose to their employers beginning Dec. 27. Workers then have 45 days to show proof of getting the second dose.
Do you think that this will make New York City a more desirable place or a less desirable place?
Needless to say, the answer is self-evident.
In addition to what I shared above, each business in New York City is being required to publicly post a certificate in an "obvious location" to prove that they are in compliance with this absurd new mandate…
Employers must post a sign about the requirement for employees to see by Dec. 27. They must also keep a record of each worker's vaccination status and keep a record of any reasonable accommodations provided.

Then businesses must post a certificate in an "obvious location" showing that they are in compliance with the city's mandate.
Life in New York City today is like something out of a dystopian horror novel.
Earlier today, I posted a video clip on The Most Important News of a man being brutally arrested because he did not present proof of vaccination when ordering a meal at Panera Bread.
And last week I posted a video that shows six men being arrested at a Cheesecake Factory for refusing to show proof of vaccination.
Did you ever imagine that we would actually see scenes like this in the United States of America?
We are truly becoming the land of the fearful and the home of the enslaved.
Politicians are blaming the Omicron variant for the latest wave of insane restrictions and mandates, but the last time I checked Omicron had only caused a single death anywhere in the world.
If officials in New York, California and other major cities will get this crazy over a variant that causes one single death, what would happen if a true national emergency actually came along?
In 2022, we are going to continue to see a mass exodus from our largest cities, and "boomtowns" all over America will continue to see a huge influx of new residents.
People just want somewhere that they can live free, and unfortunately that is no longer true in large portions of the United States.
***It is finally here! Michael's new book entitled "7 Year Apocalypse" is now available in paperback and for the Kindle on Amazon.***
About the Author: My name is Michael Snyder and my brand new book entitled "7 Year Apocalypse" is now available on Amazon.com.  During this season, I would like to encourage you to send digital copies of my new book to your family and friends as gifts.  That will help to support the work that I am doing, and it will help to multiply the impact of the book.  In addition to my new book I have written five other books that are available on Amazon.com including  "Lost Prophecies Of The Future Of America", "The Beginning Of The End", "Get Prepared Now", and "Living A Life That Really Matters". (#CommissionsEarned)  By purchasing the books you help to support the work that my wife and I are doing, and by giving it to others you help to multiply the impact that we are having on people all over the globe.  I have published thousands of articles on The Economic Collapse Blog, End Of The American Dream and The Most Important News, and the articles that I publish on those sites are republished on dozens of other prominent websites all over the globe.  I always freely and happily allow others to republish my articles on their own websites, but I also ask that they include this "About the Author" section with each article.  The material contained in this article is for general information purposes only, and readers should consult licensed professionals before making any legal, business, financial or health decisions.  I encourage you to follow me on social media on Facebook and Twitter, and any way that you can share these articles with others is a great help.  During these very challenging times, people will need hope more than ever before, and it is our goal to share the gospel of Jesus Christ with as many people as we possibly can.