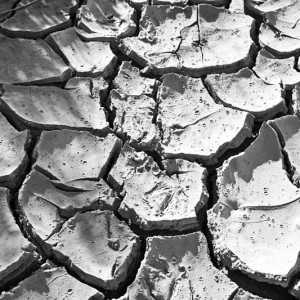 Did you know that the drought in Brazil is so bad that some neighborhoods are only being allowed to get water once every three days?  At this point, 142 Brazilian cities are rationing water and there does not appear to be much hope that this crippling drought is going to end any time soon.  Unfortunately, most Americans seem to be absolutely clueless about all of this.  In response to my recent article about how the unprecedented drought that is plaguing California right now could affect our food supply, one individual left a comment stating "if Califirnia can't supply South America will. We got NAFTA."  Apart from the fact that this person could not even spell "California" correctly, we also see a complete ignorance of what is going on in the rest of the planet.  The truth is that the largest country in South America (Brazil) is also experiencing an absolutely devastating drought at the moment.  They are going to have a very hard time just taking care of their own people for the foreseeable future.
And this horrendous drought in Brazil could potentially have a huge impact on the total global food supply.  As a recent RT article detailed, Brazil is the leading exporter in the world in a number of very important food categories…
Over 140 Brazilian cities have been pushed to ration water during the worst drought on record, according to a survey conducted by the country's leading newspaper. Some neighborhoods only receive water once every three days.

Water is being rationed to nearly 6 million people living in a total of 142 cities across 11 states in Brazil, the world's leading exporter of soybeans, coffee, orange juice, sugar and beef. Water supply companies told the Folha de S. Paulo newspaper that the country's reservoirs, rivers and streams are the driest they have been in 20 years. A record heat wave could raise energy prices and damage crops.

Some neighborhoods in the city of Itu in Sao Paulo state (which accounts for one-quarter of Brazil's population and one-third of its GDP), only receive water once every three days, for a total of 13 hours.
Are you starting to see what I mean?
This is serious.
The drought in North America also continues to get even worse.  According to an expert interviewed by National Geographic, this drought in the state of California "could last for 200 years or more"…
B. Lynn Ingram, a paleoclimatologist at the University of California at Berkeley, thinks that California needs to brace itself for a megadrought—one that could last for 200 years or more.

As a paleoclimatologist, Ingram takes the long view, examining tree rings and microorganisms in ocean sediment to identify temperatures and dry periods of the past millennium. Her work suggests that droughts are nothing new to California.
A drought of even 10 years would absolutely cripple this nation.  Already, the size of the total U.S. cattle herd is the smallest that it has been in 63 years and California farmers are going to let half a million acres sit idle this year because of the extremely dry conditions.  If this drought persists for several more years we will have an unprecedented crisis on our hands.
Unfortunately, there are signs that this current drought in California may be part of a larger trend.  I had never heard of "the Pacific Decadal Oscillation" before this week, but apparently it is a phenomenon that can cause droughts that last "for decades"…
Ingram and other paleoclimatologists have correlated several historic megadroughts with a shift in the surface temperature of the Pacific Ocean that occurs every 20 to 30 years—something called the Pacific Decadal Oscillation (PDO). The PDO is similar to an El Nino event except it lasts for decades—as its name implies—whereas an El Nino event lasts 6 to 18 months. Cool phases of the PDO result in less precipitation because cooler sea temperatures bump the jet stream north, which in turn pushes off storms that would otherwise provide rain and snow to California. Ingram says entire lakes dried up in California following a cool phase of the PDO several thousand years ago.
And of course it isn't just the western half of the country that is struggling with water supply problems.  In the Southeast, water has been a major political issue for quite some time…
The drought-parched states of Georgia, Alabama and Florida are back at it — fighting for a slice of water rights in a decades-long water war that's left all three thirsty for more.

The 24-year dispute is emblematic of an increasingly common economic problem facing cities and states across the country – the demand for water quickly outpacing the supply as spikes in population soak up resources.
Most of us that live in the United States are accustomed to having seemingly inexhaustible supplies of fresh water.  We use more fresh water per capita than anyone else on the planet, and most of us never even think twice about it.
Unfortunately, things are changing.  We are on the precipice of a great water crisis, and many Americans are going to be in for a very rude awakening.
And the frightening thing is that the U.S. is actually in much better shape than most of the rest of the world is when it comes to supplies of fresh water.  In some areas of the globe, a "water crisis" is already a daily reality.
We have heard that someday water is going to become the "new oil", and we are starting to get to that point.  Life is simply not possible without water, and as global supplies of clean, fresh water dwindle it is inevitable that it is going to cause global tensions to rise.
So what do you think the solutions to these problems are?
Please feel free to share what you think by posting a comment below…