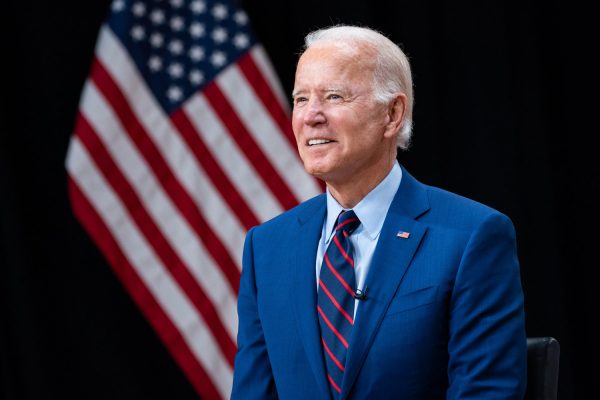 Joe Biden keeps telling us that he wants a strong economy, but he keeps doing things that he knows will hurt the economy.  How can we explain this?  One possibility is that he is simply extremely incompetent.  Perhaps he really does want to improve the economy, but all of the economic decisions that he makes turn out badly because he lacks competence.  Considering how much he has declined physically and mentally, and considering the lack of quality in the team that he has surrounded himself with, that is not a completely implausible theory.  But others would suggest that nobody could do this much damage to the U.S. economy unless it was being done on purpose.  Biden just keeps making more moves that have people scratching their heads, because it almost seems as if he doesn't even care about the political consequences of his actions.
Let me give you a few examples.
On Monday, it was confirmed that the Biden administration is actively considering completely shutting down the Line 5 pipeline…
White House deputy press secretary Karine Jean-Pierre confirmed the administration is considering shutting down a Michigan oil pipeline, as President Biden finds himself caught between an environmental promise and looming gas price hikes.

The administration is exploring the possibility of terminating the Line 5 pipeline – which links Superior, Wisconsin, with Sarnia, Ontario – and gathering data to determine if shutting down the line will cause a surge in fuel pricing.
Needless to say, this wouldn't make any economic sense at all.
We are in the midst of the worst global energy crisis since the 1970s, gas prices are rising rapidly, and the federal government is projecting that heating costs are going to absolutely explode this winter.
So this is the perfect time to shut down one of our most important energy pipelines?
I don't think so.
Ohio Representative Bob Latta and 12 other members of Congress are warning that such a move would have catastrophic consequences for our economy…
In a letter dated Thursday, 13 Congress members – led by Ohio Rep. Bob Latta – urged the president to keep the oil line in operation, saying: 'Line 5 is essential to the lifeblood of the Midwest.'

'Should this pipeline be shut down, tens of thousands of jobs would be lost across Ohio, Michigan, Wisconsin, and the region; billions of dollars in economic activity would be in jeopardy; and the environment would be at greater risk due to additional trucks operating on roadways and railroads carrying hazardous materials,' the legislators wrote.
No rational president would shut down that pipeline at such a time as this, but I think that Biden is going to do it anyway.
Meanwhile, the various mandates that the Biden administration has already issued are causing all sorts of chaos.
Countless numbers of highly qualified Americans have already been forced out of their jobs, and it is being reported that we could soon see "the termination of over half of the border patrol agents"…
According to a document from a source within Customs and Border Protection (CBP), nearly half of border patrol agents have not registered their COVID-19 vaccination status, and ten percent of those who have registered have yet to receive a jab. In a worst-case scenario, the federal vaccine mandate may result in the termination of over half of the border patrol agents, amid an already devastating border crisis.
Needless to say, losing that many border agents would be absolutely devastating for the security of our borders.
But maybe that was Biden's intention all along.
And now the biggest mandate of all is coming.  The Fifth Circuit temporarily suspended enforcement of the OSHA mandate as litigation proceeds, and other courts will be issuing rulings in other suits as well.  Ultimately, I expect that the Supreme Court will eventually be forced to rule on whether the OSHA mandate is legal or not, and at this point I have very, very little faith in the Supreme Court.
As all of this legal wrangling goes on, many companies are choosing to comply with the mandate anyway in anticipation that at some point the courts will rule in favor of the Biden administration.
The OSHA mandate would cover more than 80 million American workers, and right now approximately 25 million of those workers are not in compliance…
The White House says the rule will cover around 84 million workers, while the CDC reports that the current percentage of fully vaccinated U.S. adults is 69.8%. That could mean that over 25 million Americans aren't in current compliance, but the math is very fuzzy.
We are already in the midst of the most epic worker shortage in all of U.S. history.
Can you imagine what our economy would look like if millions more Americans were suddenly forced out of their jobs?
At this moment, companies all over the country are absolutely desperate to find anyone that is willing to work.  When one analyst recently stopped to examine a help wanted sign at Home Depot, he was immediately "accosted" by a manager that was desperate to hire him…
Scott Mushkin, of R5 Capital, told the newspaper: "I was looking at a sign listing open positions at the store when I was basically accosted by a manager asking if I was interested in applying."

Mushkin was struck by the manager's desperation and expressed surprise at the number of open positions, The Times reported. "Basically every job in that store is open," he said. "So who is doing those jobs now? Who is picking up the slack?"
So Biden actually wants to kick millions of Americans out of their jobs in this sort of an environment?
That would appear to be insane.
But it would actually make perfect sense if he actually wanted to kill the economy.
There are so many more examples that I could discuss.  For instance, Biden knows that borrowing and spending trillions more dollars will cause even more inflation, but he keeps pushing Congress to borrow and spend trillions more dollars anyway.  In fact, Biden's 1.75 trillion dollar "infrastructure bill" just cleared a major hurdle in Congress.
Inflation is already starting to spin wildly out of control, and more mountains of new money will inevitably make things even worse.
Plus, our national debt just keeps getting bigger and bigger and bigger, but very few of our leaders in Washington seem to give much thought to fiscal responsibility these days.
On almost every front, we are literally committing national suicide, and Joe Biden is leading the charge.
The optimists would have us believe that we can turn things around by voting out Biden in 2024.
But meanwhile Biden has more than three years left to keep wrecking our country.
And if for some reason he is not able to serve out his term, we would get Kamala Harris instead and that would be even worse.
We are in the midst of a long national nightmare, and it will not be ending any time soon.
***It is finally here! Michael's new book entitled "7 Year Apocalypse" is now available in paperback and for the Kindle on Amazon.***
About the Author: My name is Michael Snyder and my brand new book entitled "7 Year Apocalypse" is now available on Amazon.com.  In addition to my new book I have written five others that are available on Amazon.com including  "Lost Prophecies Of The Future Of America", "The Beginning Of The End", "Get Prepared Now", and "Living A Life That Really Matters". (#CommissionsEarned)  By purchasing the books you help to support the work that my wife and I are doing, and by giving it to others you help to multiply the impact that we are having on people all over the globe.  I have published thousands of articles on The Economic Collapse Blog, End Of The American Dream and The Most Important News, and the articles that I publish on those sites are republished on dozens of other prominent websites all over the globe.  I always freely and happily allow others to republish my articles on their own websites, but I also ask that they include this "About the Author" section with each article.  The material contained in this article is for general information purposes only, and readers should consult licensed professionals before making any legal, business, financial or health decisions.  I encourage you to follow me on social media on Facebook and Twitter, and any way that you can share these articles with others is a great help.  During these very challenging times, people will need hope more than ever before, and it is our goal to share the gospel of Jesus Christ with as many people as we possibly can.