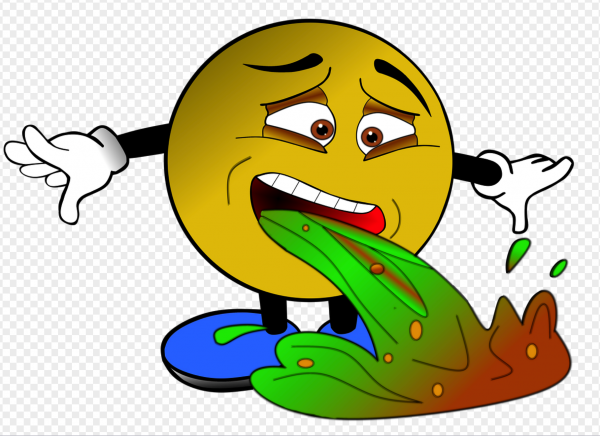 The forces of political correctness ruin everything that they touch, and that includes our major sports leagues.  I grew up in the 1970s and 1980s, and that was truly a golden era for sports in America.  Back in those times, men were still men, entire cities would erupt with euphoria when an important game was won, and the most intense rivalries spawned legends that will never be forgotten.  When the newspaper arrived each day, I couldn't wait to devour the sports section, and that is because the sports section was actually about sports in those days.  Today, our soulless sports leagues inspire very little joy, and most of what constitutes "sports journalism" at this point is absolutely sickening.  Sadly, most stories are about who has done something that is not sufficiently politically correct and needs to be punished by the media.
The Aaron Rodgers saga is the latest example of this.  The corporate media has engaged in an all-out assault against him, and they have no intention of ending their vicious attacks any time soon.
And so what "crime" did Aaron Rodgers commit that was so bad?
He didn't get vaccinated.
Of course that isn't a "crime" at all.  Just like every other American, he has the right to make his own personal health decisions.
But that is all the "football world" wants to talk about right now.  Endless hours are being devoted to talking about how horrible Aaron Rodgers is, and it makes me want to throw up.
I was never an Aaron Rodgers fan before this, but from now on he is going to be one of my favorite players.  If he is not afraid to stick it to the NFL, the owners, the media and the vaxx police, then he deserves our respect and our admiration.
The NBA is another example.
I grew up watching Julius Erving, Larry Bird, Magic Johnson and Michael Jordan.  In those days we didn't know how our favorite players felt about political issues and we didn't care.
We just wanted to watch great basketball.
Unfortunately, today the NBA has become more about political correctness than anything else, and so I refuse to watch it.
But I may make an exception if Kyrie Irving is ever allowed to play again.  Because of New York City's ridiculous mandate, the Nets have banned Kyrie Irving from playing because he refuses to bow the knee and get vaccinated.  The Nets could have allowed him to participate in the games that they play away from home, but they decided not to do that.
While he is not playing, he is not being paid, and so Irving's bold stand is literally costing him millions of dollars.
That is the sort of principled stand that I can respect.
Like Aaron Rodgers, I was never a fan of Kyrie Irving before this, but now he is my new favorite basketball player.
But the NBA as a whole absolutely sickens me, and I would like the league to know that they have lost a fan permanently.
Major League Baseball has also become a soulless politically correct entity.  When they took the All-Star game away from Atlanta because of a voting law that was passed in Georgia, that was the last straw for me.
So I didn't watch the World Series, but I was absolutely thrilled to hear that the Atlanta Braves had won.
What poetic justice.
MLB Commissioner Rob Manfred was relentlessly booed by Braves fans during the trophy presentation, and he deserved every bit of it.
When will the major sports leagues finally understand that we don't want political propaganda with our sports?
We work so hard during the week, and we just want to find a little bit of joy in our favorite teams during our free time.
Is that too much to ask?
Unfortunately, the forces of political correctness have infiltrated all forms of entertainment at this point.  There is endless propaganda in our movies, there is endless propaganda in our television shows, and there is endless propaganda in our music.
The Internet was one of the last bastions of free speech, but now the level of censorship has become extremely oppressive, and of course the forces of political correctness are the ones that are doing the censoring.
They spend so much time, energy and money telling you what to do, what to think and what to believe.
And to a very large degree, it is working.
If you doubt this, just check out these numbers from a recent study conducted by George Barna…
29% of younger Millennials (ages 18-25) are counted as having some type of mental disorder. Overall, 54% of those surveyed acknowledged some degree of emotional fragility or even mental illness.
24 out of every 25 Millennials (96%) lack a biblical worldview.
75% say they lack meaning and purpose in life.
Only one-third claimed to believe in God.
39% of younger Millennials ages 18-24 year olds identify as LGBTQ.
The way that Millennials view the world is radically different from how previous generations of Americans viewed the world, and that isn't by accident.
From the time they were born, the minds of Millennials have been endlessly shaped by relentless propaganda, and now we have nearly an entire generation that is deeply lost and deeply confused.
I am doing my best to try to wake people up, but it is not easy to overcome such a mountain of propaganda.
Having said that, let me try to end this article on a positive note.  We just learned that Joe Biden's approval rating has hit another new low…
A year before the 2022 midterm elections, Republicans hold a clear lead on the congressional ballot as President Joe Biden's approval rating sinks to a new low of 38%.

A USA TODAY/Suffolk University Poll, taken Wednesday through Friday, found that Biden's support cratered among the independent voters who delivered his margin of victory over President Donald Trump one year ago.
And the approval rating for Kamala Harris is even lower…
Vice President Kamala Harris' approval rating is 28% – even worse than Biden's. The poll shows that 51% disapprove of the job she's doing. One in 5, 21%, are undecided.
If you love this country, you have got to be excited by those poll numbers.
But no matter who has been in control in Washington, the forces of political correctness have continued to march forward for decades.
The very fabric of our society is systematically being ripped to shreds, and the forces of political correctness will never be satisfied until they have literally ruined everything that they possibly can.
***It is finally here! Michael's new book entitled "7 Year Apocalypse" is now available in paperback and for the Kindle on Amazon.***
About the Author: My name is Michael Snyder and my brand new book entitled "7 Year Apocalypse" is now available on Amazon.com.  In addition to my new book I have written five others that are available on Amazon.com including  "Lost Prophecies Of The Future Of America", "The Beginning Of The End", "Get Prepared Now", and "Living A Life That Really Matters". (#CommissionsEarned)  By purchasing the books you help to support the work that my wife and I are doing, and by giving it to others you help to multiply the impact that we are having on people all over the globe.  I have published thousands of articles on The Economic Collapse Blog, End Of The American Dream and The Most Important News, and the articles that I publish on those sites are republished on dozens of other prominent websites all over the globe.  I always freely and happily allow others to republish my articles on their own websites, but I also ask that they include this "About the Author" section with each article.  The material contained in this article is for general information purposes only, and readers should consult licensed professionals before making any legal, business, financial or health decisions.  I encourage you to follow me on social media on Facebook and Twitter, and any way that you can share these articles with others is a great help.  During these very challenging times, people will need hope more than ever before, and it is our goal to share the gospel of Jesus Christ with as many people as we possibly can.