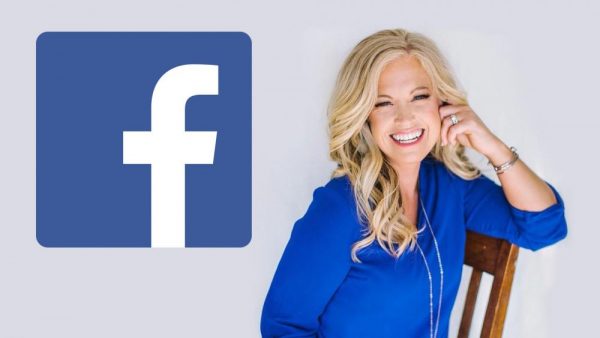 We are witnessing the greatest purge of conservative voices in modern American history.  Social media websites are the marketplace of today, and the tech giants have decided that they are going to take control of public conversation by removing any conservative voices that "offend" them.  And it turns out that there are vast numbers of prominent conservative voices that are deemed to be deeply "offensive".  We all knew that the technocrats were not going to stop with Alex Jones, but many had hoped that they would at least slow down a little bit.  Armies of Internet censors have been hired to weed out "toxic ideas", and we get more reports of good conservative people being censored with each passing day.  For example, earlier today I came across an article about how Facebook had just banned extremely popular "Activist Mommy" Elizabeth Johnston…
"Apparently, I upset the 'Thought Police' over at Facebook with something I posted," Johnston told CBN News Monday. "When I clicked on Facebook to post something last Wednesday, I couldn't post and was notified I had been banned for 'hate speech.' Facebook refused to tell me what I posted that was hateful, so how am I supposed to prevent an infraction in the future?"

Johnston, who has more than 600,000 followers on Facebook, often speaks out on controversial social issues such as homosexuality and pornographic Sex-Ed curricula in public schools.
Facebook subsequently apologized and restored her ability to post, but this wasn't the first time that Facebook has censored her.
In fact, it turns out that she was suspended three separate times for her views in 2017…
This is not the first time Johnston has been blocked from the social media platform. In 2017, Facebook shut down her account for expressing biblical views on homosexuality.

She argued that the Bible does not condone homosexuality and she quoted scriptures from the Old and New Testament to support her. Facebook quickly removed the post and suspended Johnston's account on three separate occasions. Facebook told Johnston her post did not "follow the Facebook Community Standards."
Will it soon get to the point where anyone that has a Biblical worldview on sex and morality is censored by the social media giants?
Another conservative outlet that is being censored by Facebook is Prager University…
BREAKING: We're being heavily censored on @Facebook.

Our last 9 posts are reaching 0 of our 3 million followers. At least two videos were deleted last night for "hate speech" including our recent video with @conservmillen.

SHARE to spread awareness about big tech censorship!
One of the videos that was identified by Facebook as "hate speech" was entitled "Make Men Masculine Again".
If that is hate speech, then I have no idea what "hate speech" is anymore.
Of course the truth is that anything that offends politically-correct sensibilities in any manner whatsoever is now considered to be "hate speech", and that is why one prominent theology professor was recently banned by Facebook…
In another case, a theology professor was banned by Facebook in June after he criticized a sexually-suggestive video promoting homosexuality to children.

"This clip is about celebrating sexual perversity, not 'sexual diversity,'" said Dr. Robert A.J. Gagnon of Pittsburgh Theological Seminary.
And it appears that independent journalist Laura Loomer was banned by Facebook for simply posting video of her being assaulted by a corrupt Democrat…
The unpublishing of her Facebook page comes less than 24 hours after Ms. Loomer posted her video of her being assaulted by a soon-to-be-congresswoman while asking her questions at a political rally for U.S. Congressional candidate Ilhan Omar in Minnesota on Saturday.

Rashida Tlaib, a Palestinian Muslim, forcefully grabbed Laura Loomer, a Jewish independent journalist, then took her phone when Loomer approached her with questions that the congresswoman would not answer.
It is getting to the point where those with conservative views simply are not going to be able to use the dominant social media platforms.
So what do we do?
We desperately need platforms that value free speech, but developing those platforms takes an immense amount of time, energy, money and resources.  That is why we need to support projects such as REAL.video and others that are showing how social media networks are really supposed to operate.
The creator of REAL.video, Mike Adams, has been one of the leading voices in the battle against Internet censorship…
Speech alone should not be blamed for inciting "division" or provoking emotions. Those emotions and divisions occur within the mind of the receiver of a message; these emotions should not be blamed on the speech itself. Why does Facebook fear that people could be emotionally influenced by speech and why does Facebook use this as a reason to censor that speech from their social media platform? The freedom to speak on controversial topics should remain, no matter how people react in divisive or provocative ways. Facebook cannot protect people from their own reactions to information on the internet. No one should ever want to live in a world where an elite group of technocrats try to protect the public from "offensive" speech or information that makes people think a different way. When Facebook tries to rid their platform of controversial thought, they are only censoring the right of anyone to speak freely on the platform. This controlling, micromanagement of speech, assisted with AI and algorithms, will only force people to speak about certain topics or events in "approved" ways. This speech control is deliberate and planned – a disgusting attempt to make people think a certain way.
The good news is that the social media giants are not invulnerable.
In fact, Facebook has been losing massive amounts of traffic in the United States, and without a doubt the censorship of conservatives is contributing to that.
It is very foolish for any business to make a large percentage of their customers very, very angry, but that is precisely what Facebook and other social media platforms have been doing.
So if they want to censor us, we will simply move to other platforms that will not censor us.
They may think that they are all-powerful right now, but they won't be so powerful when millions of us leave and never return.
Michael Snyder is a nationally syndicated writer, media personality and political activist. He is publisher of The Most Important News and the author of four books including The Beginning Of The End and Living A Life That Really Matters.