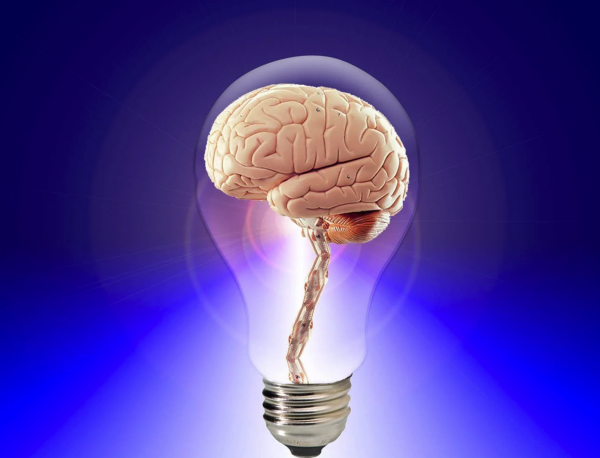 Would you eat rotting, decaying meat if it would give you a good buzz?  Yes, I know that sounds absolutely crazy, but people are actually doing this.  In fact, people are doing all kinds of really stupid things in our society today.  America has become an "idiocracy" that is full of people that must have other people do their thinking for them because they can't seem to think for themselves.  At this point, much of the population can barely function in our society because their reading, writing and math skills are so low.  Last month, we learned that a high school student in Baltimore with a 0.13 grade point average was still near the top half of his class.  Our public school system has completely and utterly failed, and it is time for all of us to admit that fact.
But even without a public school education, people should still be able to function on a very basic level in our society.
So why are we making the idiots in the film "Idiocracy" looks like a bunch of extremely intelligent super-geniuses?
Earlier today, I was absolutely horrified to learn that one of the latest trends is for young people to literally eat "chunks of rotten, raw meat" in order to get high…
PEOPLE are forcing down chunks of rotten, raw meat in a bid to get high in the latest bizarre social media trend.

Coronavirus lockdowns have driven some people to attempt strange challenges but doctors have warned that this latest trend could cause serious illness.
I'm sorry, but you have got to be pretty far gone in order to try something like this.
These morons don't even cook the meat before eating it.  Instead, they just "eat the grey flesh raw".
Reading that makes me want to vomit.
Some young people are actually filming themselves eating rotten meat and then posting the footage on social media to encourage others to do the same thing.
If that isn't "idiotic", then I am not sure what is.
Unsurprisingly, many that have tried this have experienced "explosive incontinence"…
People who have tried the raw, rotten meat have also experienced "explosive incontinence" after practising primal eating.
Proponents of this practice claim that "explosive incontinence" is just a sign that you are "detoxifying".
How stupid can they can possibly be?
Of course there are a lot of stupid people out there these days.
In many of our major cities, hordes of drooling drug-addicted "zombies" endlessly roam the streets.  Many of them can barely put two words together, but that doesn't mean they aren't violent.  In fact, we have been seeing a rise in seemingly random violent attacks around the nation recently.
For example, one deranged man in San Francisco suddenly decided that it would be good idea to stab two elderly Asian-American women in the middle of the day…
Police arrested a man who they say is suspected of stabbing two Asian American women on Tuesday afternoon in San Francisco's Mid-Market area.

Officers were sent to 4th and Stockton streets shortly before 5p.m. and found the wounded women, who were taken to San Francisco General Hospital.
Who does something like that?
One woman was 65 years old and the other was 85 years old.  According to police, he stabbed the women and then casually walked away…
The women were 65 and 85, authorities said, and were waiting for the bus when they were attacked.

Witnesses told KPIX-TV that a man clutching a knife was walking down Market Street when he approached a bus stop, stabbed the women, and then walked away.
We may find out later that the attacker was mentally ill, and that wouldn't be a surprise because a very high percentage of Americans are now officially mentally ill.
In fact, a study that was just released found that 56.3 percent of all liberal white women in the 18 to 29-year-old age bracket have officially been diagnosed with mental health issues…
The study, which examined white liberals, moderates, and conservatives, both male and female, found that conservatives were far less likely to be diagnosed with mental health issues than those who identified as either liberal or even "very liberal." What's more, white women suffered the worst of all. White women, ages 18-29, who identified as liberal were given a mental health diagnosis from medical professionals at a rate of 56.3%, as compared to 28.4% in moderates and 27.3% in conservatives.
Let me give you a piece of advice.
If you are thinking about dating a liberal woman, turn around and start running and never look back.
Of course men aren't any better.  Once upon a time in America, men knew how to be men, but now most young men in America are sniveling little snowflakes that can barely take care of themselves.
If you would like to see a perfect example of what I am talking about, just watch this video.  Why in the world would any woman ever want to be attracted to a guy that acts like that?
Needless to say, one of the biggest reasons why so many of us are plunging into insanity is because Americans are the most drugged people in the history of the world.  According to Consumer Reports, more than half of all Americans are on prescription drugs, and those on prescription drugs are taking an average of four…
If you're like most Americans, you probably start your day with a hot shower, a cup of coffee—and a handful of pills.

More than half of us now regularly take a prescription medication—four, on average—according to a new nationally representative Consumer Reports survey of 1,947 adults. Many in that group also take over-the-counter drugs as well as vitamins and other dietary supplements.
On top of all the legal drugs we are taking, Americans also use more illegal drugs than anyone else on the planet as well.
There are so many people out there that have minds that are just gone, and in most of those instances it is because their minds have been fried by legal or illegal drugs.
If we stay on the path that we are on, is there any hope for the future of this country?
With each passing year, the decline of our culture just seems to accelerate.
I never thought that eating rotting meat in order to get high would become a trend, but I never thought that UFC would become wildly popular either.
We have become a society of extremely degenerate "pig people", and the road ahead does not look promising.
***Michael's new book entitled "Lost Prophecies Of The Future Of America" is now available in paperback and for the Kindle on Amazon.***
About the Author: My name is Michael Snyder and my brand new book entitled "Lost Prophecies Of The Future Of America" is now available on Amazon.com.  In addition to my new book, I have written four others that are available on Amazon.com including The Beginning Of The End, Get Prepared Now, and Living A Life That Really Matters. (#CommissionsEarned)  By purchasing the books you help to support the work that my wife and I are doing, and by giving it to others you help to multiply the impact that we are having on people all over the globe.  I have published thousands of articles on The Economic Collapse Blog, End Of The American Dream and The Most Important News, and the articles that I publish on those sites are republished on dozens of other prominent websites all over the globe.  I always freely and happily allow others to republish my articles on their own websites, but I also ask that they include this "About the Author" section with each article.  The material contained in this article is for general information purposes only, and readers should consult licensed professionals before making any legal, business, financial or health decisions.  I encourage you to follow me on social media on Facebook, Twitter and Parler, and any way that you can share these articles with others is a great help.  During these very challenging times, people will need hope more than ever before, and it is our goal to share the gospel of Jesus Christ with as many people as we possibly can.