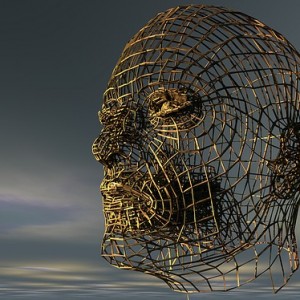 Transhumanists believe that the time has come for humans to take control of their own evolution.  Many of them are fully convinced that we can use emerging technologies to "fix" the flaws in the human race and ultimately eradicate sickness, disease, poverty and war.  So would you like to have the eyesight of an eagle?  Would you like to download an entire library of information directly into your brain in just minutes?  Would you like to rid your family line of all genetic diseases?  Would you like to extend your lifespan to 500 years or even longer?  Transhumanists promise that all of these things will soon be possible, if we are willing to embrace a new way of doing things.  They foresee a future in which we will all have lots of little nanobots running around inside of us, in which we are all connected directly to the Internet, and in which we have all been genetically modified to at least some degree.  In fact, one prominent transhumanist recently stated that he believes that "eventually every human will be designed on a computer".  In the end, the goal is to produce a vastly improved version of the human race which will usher in a golden new age for the planet.  But as we merge ourselves with animals, machines and weird new technologies that scientists cook up, at what point do we cease to be human?
And when I say "weird new technologies", I am not overstating things in the least.  Just consider what one transhumanist says that they have planned for us…
As with all radical social movements, there is bound to be resistance. After all, transhumanists are interested in some pretty bizarre things: mind uploading, living indefinitely through life extension science, biohacking themselves to install cyborg body parts, and creating artificial general intelligence. Each of these areas of research will radically change the lives of people—and some, such as cyborg body parts, are already doing so.
Once upon a time, the only people that talked about "cyborgs" were science fiction geeks.
But today, many transhumanists speak of us becoming "cyborgs" as if it was some sort of foregone conclusion.  It is almost as if they are the Borg, and they are telling us that there is no choice but to assimilate.
And this assimilation is already happening to a certain degree.  If the idea of humanity "merging with machines" sounds bizarre to you, just check out the following excerpt from a recent Vice article…
Next up are brain implants, tiny computer chips inserted surgically directly into the brain itself. So far, they've been used mainly to help treat patients suffering from Parkinson's disease and other neurological conditions such as Alzheimer's and epilepsy.

But some scientists are now tinkering with brain implants that enable more physical pursuits, from controlling people's prosthetic limbs to ​restoring movement in paralyzed rats. Scientists say that the capabilities of brain implants are only in their infancy, and some of them envision a near-future where brain implants can even be installed in healthy people to connect them directly to the internet and improve memory] a la Black Mirror. The US military agency DARPA is already building such memory chips, and wants to develop implants that could be installed throughout a soldier's nervous system to provide advanced, on-the-spot healing of conditions from mental illness to arthritis.
Of course most of those developing these new technologies believe that they are doing something wonderful for humanity.
And in many cases they are.
But at what point do we enter a danger zone?
In a previous article , I noted that one recent survey discovered that approximately one-fourth of all professionals in the 18 to 50-year-old age bracket would like to connect their brains directly to the Internet.
I don't know about you, but that is something that I will never be doing.
Meanwhile, scientists continue to push the envelope when it comes to merging humans with animals.
Most people don't realize this, but today we are creating genetically modified cattle with human DNA, we are growing human kidneys in rats, and we are experimenting on human-mouse hybrids with freakishly large brains.
Once again, those involved in this kind of research believe that they are finding "cures for diseases" or that they are working to make life better for all of us somehow.
But when we combine animals and humans, what exactly are we creating?
Are they animals?
Are they humans?
And where do we draw the line?  Will we someday have creatures that are 50 percent human and 50 percent animal walking around our cities?
For much, much more on this, please see my previous article entitled "The Era Of Chimeras: Scientists Fearlessly Create Bizarre Human/Animal Hybrids".
Another area that transhumanists are extremely excited about is the ability to use technology to genetically edit our children.
At Harvard, researchers now believe that it will soon be possible to completely remove genetic diseases from our family lines…
As I listened to Yang, I waited for a chance to ask my real questions: Can any of this be done to human beings? Can we improve the human gene pool? The position of much of mainstream science has been that such meddling would be unsafe, irresponsible, and even impossible. But Yang didn't hesitate. Yes, of course, she said. In fact, the Harvard laboratory had a project to determine how it could be achieved. She flipped open her laptop to a PowerPoint slide titled "Germline Editing Meeting."

Here it was: a technical proposal to alter human heredity.

"Germ line" is biologists' jargon for the egg and sperm, which combine to form an embryo. By editing the DNA of these cells or the embryo itself, it could be possible to correct disease genes and to pass those genetic fixes on to future generations. Such a technology could be used to rid families of scourges like cystic fibrosis. It might also be possible to install genes that offer lifelong protection against infection, Alzheimer's, and, Yang told me, maybe the effects of aging.
And "maybe the effects of aging"?
Life extension technologies are something that many transhumanists are particularly obsessed with.
For example, Bloomberg recently did an interview with one technology executive that believes that it will eventually be possible for all of us to live to the ripe old age of 500…
"If you ask me today, is it possible to live to be 500? The answer is yes," Bill Maris says one January afternoon in Mountain View, California. The president and managing partner of Google Ventures just turned 40, but he looks more like a 19-year-old college kid at midterm. He's wearing sneakers and a gray denim shirt over a T-shirt; it looks like he hasn't shaved in a few days.
Maris is using his position to pour millions upon millions of dollars into companies that are developing radical life extension technologies that they hope will enable people to live for hundreds of years.  Maris just hopes that he can stay alive long enough to take advantage of them…
"We actually have the tools in the life sciences to achieve anything that you have the audacity to envision," he says. "I just hope to live long enough not to die."
And of course Maris is far from alone.  The most famous transhumanist on the entire planet, Ray Kurzweil, is absolutely obsessed with immortality.  He takes 150 vitamin supplements a day in a desperate attempt to extend his life until more advanced life extension technologies can be developed.  In chapter 7 of "The Singularity Is Near: When Humans Transcend Biology", he expressed his thoughts on where the future is taking all of us…
"Evolution moves toward greater complexity, greater elegance, greater knowledge, greater intelligence, greater beauty, greater creativity, and greater levels of subtle attributes such as love. In every monotheistic tradition God is likewise described as all of these qualities, only without any limitation: infinite knowledge, infinite intelligence, infinite beauty, infinite creativity, infinite love, and so on. Of course, even the accelerating growth of evolution never achieves an infinite level, but as it explodes exponentially it certainly moves rapidly in that direction. So evolution moves inexorably toward this conception of God, although never quite reaching this ideal. We can regard, therefore, the freeing of our thinking from the severe limitations of its biological form to be an essentially spiritual undertaking."
But what about those of us that do not want to be a part of this future?
Is there any room for people that do not want to be genetically modified and that do not want to merge with animals and technology?
Some transhumanists believe that those that do not adapt will eventually be wiped out because they simply will not be able to survive in the new world that is emerging.
Other transhumanists believe that in order to truly have a world where there is no sickness, disease, poverty and war, all of the "inferior" humans will ultimately have to be "removed".
But what almost all of them agree on is the fact that the future belongs to them and not to us.
So what do you think?  Is humanity on the verge of a great leap forward, or are these new technologies actually opening up a door for great darkness?  Feel free to tell us what you think by posting a comment below…