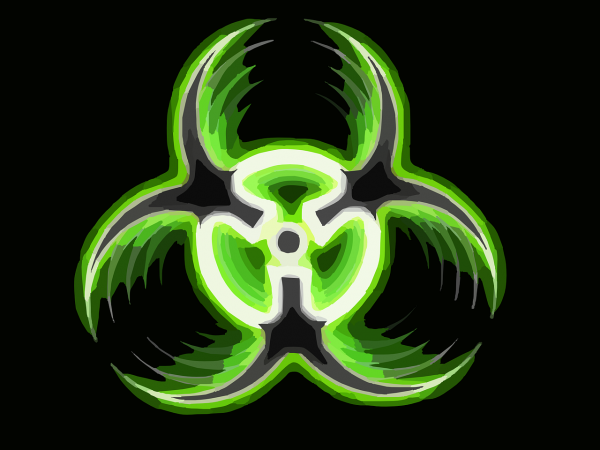 I know that this isn't exactly going to be welcome news to a lot of people, but bird flu appears to be spreading rapidly in several U.S. states.  Long before COVID ever came along, bird flu was one of the main threats that global health authorities were concerned about.  The good news is that human cases of the bird flu have been fairly rare in recent years, but just like COVID, bird flu has the ability to mutate rapidly.  And when humans do catch bird flu, the death rate can be over 50 percent.  For now, the outbreak in the United States is limited to birds.  It is hitting turkeys, it is hitting chickens, and authorities have informed us that "dozens of wild birds have tested positive along the East Coast in recent weeks"…
Avian flu has now been detected in flocks of birds in Virginia and Kentucky, just days after Indiana officials had to euthanize 29,000 turkeys due to the spread of the virus, the U.S. Department of Agriculture announced Monday.

Dozens of wild birds have tested positive along the East Coast in recent weeks, including three in the Carolinas last month. Avian flu usually does not cause any symptoms in wild birds, but it can be deadly in domestic poultry.
What this tells us is that the outbreak is not contained.
It is already in multiple states, and authorities have no idea where it originally started.
On Monday, bird flu was detected "in a flock of commercial broiler chickens" in Kentucky…
The Kentucky Department of Agriculture announced Monday a confirmed case of high pathogenic avian influenza — deadly bird flu — in a flock of commercial broiler chickens in Fulton County, with a second suspected case in Webster County.
The fact that it is now affecting our food supply should definitely get our attention.
In neighboring Tennessee, there is a tremendous amount of anxiety about what is happening in Kentucky, because a widespread outbreak of the bird flu in Tennessee could have enormous implications for the entire globe…
Even though no cases of avian flu have been confirmed in Tennessee, the state is keeping a close eye on the situation. Unchecked outbreaks of HPAI have the potential to devastate the state's commercial poultry industry, as roughly 50% of the chicken consumed globally can be traced back to Tennessee's primary breeder operations. The state said broiler chickens are one of Tennessee's top commodities, generating nearly $400 million in cash receipts in the state in 2021.
The price of chicken has already been surging, but if the poultry industry in Tennessee gets hit really hard that will completely change the landscape.
But of even greater concern is the possibility that this bird flu outbreak could jump into humans.
At this point, the CDC is telling us that there have been no confirmed human cases inside the United States so far in 2022…
"Human infections with HPAI A(H5) bird flu viruses are rare but can occur, usually after close contact with infected birds," according to the CDC. "No human infections with highly pathogenic avian influenza A viruses have been detected to date in the United States."
Needless to say, this could change at any time.
And once bird flu jumps into humans, the death rate can be really high.  In fact, it is being reported that more than half of the people that have caught bird flu since 2003 have ended up dying…
Human infection is rare but can occur after close contact with an infected animal. There is no record of Americans contracting highly pathogenic avian flu viruses, but worldwide, 864 people have contracted it since 2003, resulting in 456 deaths, according to the CDC and WHO.
So we better hope that this bird flu doesn't mutate into a form that can be passed from person to person.
Because if it does, it will make the COVID pandemic look like a Sunday picnic.
There is one more thing that I want to talk about, and since it involves birds I thought that I would include it in this article.
All over the globe, birds have been suddenly dropping out of the sky in very large numbers.  This week, an incident that was actually captured on video in Mexico has generated lots of headlines…
A security camera captured the moment when scores of birds suddenly fell from the sky and died northern Mexico.

The video showed a flock of yellow-headed blackbirds hitting the pavement en masse in Chihuahua, about 230 miles south of El Paso, Texas. Local media reports the incident happened last week.
Of course there are lots of other examples of this phenomenon.  For example, here is an excerpt from a story about a mass death of birds in the UK…
Drivers were greeted with an "eerie sight" as dead birds lying on a road looked like a "massacre", and it's a mystery as to what happened. Michaela Pritchard said she was traveling on the road between Waterston and Hazelbeach in Pembrokeshire on Thursday evening when she saw the surreal spectacle.

One man added he heard a loud bang before seven or eight birds rained down on his car in nearby Waterston. There was seemingly little explanation for what caused around 200 birds to die so suddenly, with some pointing to the nearby Dragon LNG gas company plant as a possible cause, reports Wales Online.
So what could be causing this?
I don't think that these bird deaths have anything to do with the bird flu, but there is always the possibility that I could be wrong.
Our world has become such a strange place, and it is becoming stranger with each passing day.
I will be watching for more bird deaths in the news, because I would really love to figure out what is going on.
Even more importantly, I will be keeping a close eye on this new bird flu outbreak.
I have consistently warned that we are entering an era of great pandemics, but hopefully bird flu will not be the next one.
Because if bird flu were to start spreading widely among humans all over the globe, the death toll would be unimaginable.
***It is finally here! Michael's new book entitled "7 Year Apocalypse" is now available in paperback and for the Kindle on Amazon.***
About the Author: My name is Michael Snyder and my brand new book entitled "7 Year Apocalypse" is now available on Amazon.com.  In addition to my new book I have written five other books that are available on Amazon.com including  "Lost Prophecies Of The Future Of America", "The Beginning Of The End", "Get Prepared Now", and "Living A Life That Really Matters". (#CommissionsEarned)  When you purchase any of these books you help to support the work that I am doing, and one way that you can really help is by sending digital copies as gifts through Amazon to family and friends.  Time is short, and I need help getting these warnings into the hands of as many people as possible.  I have published thousands of articles on The Economic Collapse Blog, End Of The American Dream and The Most Important News, and the articles that I publish on those sites are republished on dozens of other prominent websites all over the globe.  I always freely and happily allow others to republish my articles on their own websites, but I also ask that they include this "About the Author" section with each article.  The material contained in this article is for general information purposes only, and readers should consult licensed professionals before making any legal, business, financial or health decisions.  I encourage you to follow me on social media on Facebook and Twitter, and any way that you can share these articles with others is a great help.  These are such troubled times, and people need hope.  John 3:16 tells us about the hope that God has given us through Jesus Christ: "For God so loved the world, that he gave his only begotten Son, that whosoever believeth in him should not perish, but have everlasting life."  If you have not already done so, I strongly urge you to ask Jesus to be your Lord and Savior today.