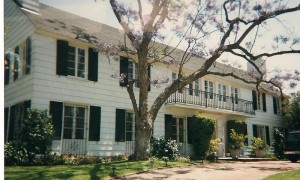 Is your home secure?  Are you absolutely sure?  There are very few things that are more terrifying than having your home invaded.  In fact, many people are never able to feel completely safe in a home again after it has been invaded.  Our homes are supposed to be our fortresses.  They are where we keep our families and our most cherished possessions safe.  Unfortunately, due to the declining economy the number of truly desperate people out there continues to rise.  When people become truly desperate, they will often find themselves doing things that they never dreamed that it would be possible for them to do.  Hopefully the shocking home invasion stories in this article will motivate you to take action.  We all need to learn how to protect ourselves and our families.  For a long time the incredible prosperity that we enjoyed in this nation helped to mask the nightmarish moral decline that was taking place.  But now that hard times have hit, we are starting to see the fabric of society come apart.  All over the United States homes are being invaded, and some of these home invasions are almost too creepy to believe.
Once again, the goal is not just to scare you with these horror stories.  Rather, the goal is to get you thinking about what you need to do in order to protect your homes and your families during the hard economic times that are coming.
America was once such a peaceful place.  People would leave their homes and their cars totally unlocked and there was a feeling that you could trust almost everyone around you.
Well, all of that has now changed.  America is becoming a much different place.
The following are 10 shocking home invasion horror stories that are almost too creepy to believe….
#1 In New York recently, one home invader actually set up an XBox and played video games in the apartment of an 82-year-old woman while she was away for the holidays….
An elderly woman from Brooklyn who has lived alone for years suddenly found herself with a roommate. A stranger slipped into her apartment while she was away for the holidays, and made himself right at home.

The freeloader not only broke into 82-year-old Joyce King's East Flatbush apartment, he moved in, eating in one of her chairs, watching TV, setting up an XBox, all while King was visiting family between Christmas and New Year's.
#2 If you were a home invader, would you leave a dirty pair of boxer shorts behind?  The following home invasion story from Sacramento, California was recently sent to me by one of my readers….
Somebody got into my sister's house last night while she was out. My mom was upstairs, but didn't hear anything. Whoever it was, they ate some chips and sorted through a stack of maternity clothes my sister had ready for selling on ebay. He left a dirty pair of boxer shorts and a bottom dentures on the dining room table. Fortunately, he was gone when she got home. I'm amazed, but the police actually came out and collected fingerprints and his boxers and false teeth. Probably a homeless guy. He may have switched his dirty boxers for a clean pair of maternity jeans, so the police just have to look for a guy wearing women's maternity pants with no lower teeth. The crazy thing is that the dog never barked. I can't go in the backyard without her barking like crazy, but she evidently liked the burglar.
#3 A large number of home invaders will do it over and over again until they get caught.  The following is a recent report about one serial home invader from the Washington Post….
A housekeeper was tied up and sexually assaulted and a mother and teenage son were tied up during a home invasion in Bethesda early Wednesday morning that Montgomery County police say involves the same suspect as in a home invasion Tuesday in Wheaton.
#4 When one burglar was recently arrested in New York City they discovered 100 different keys in his apartment.  They are still trying to figure out how he got so many keys to so many different homes.
But this is what many home invaders will do.  If they get your keys they will keep them in case they want to hit your place again at some point in the future.
#5 One serial home invader down in Maryland was recently sentenced to 100 years in prison.  So did he deserve such a harsh sentence?  You be the judge….
In one case, authorities said, he sexually assaulted a 17-year-old girl after breaking into her family's Fort Washington home with a cinder block and forced her to pose nude on a bed as he took photographs and videos of her. Authorites said in another case, Scott and an accomplice, Marcus Dermanellian Hunter – who has already pleaded guilty to federal firearms charges – held up a Bowie family at gunpoint in April 2009, used their debit cards to steal money from ATM machines and then stole a luxury car.
#6 In the Seattle area, an elderly couple in their eighties was recently brutally attacked by a 31-year-old man armed with a crossbow and a hatchet.  The following description of this brutal crime comes from King 5 News….
Prosecutors say 31-year-old John Chase was walking down the highway when he saw Ralph Aldrich, 88, in his back yard. Detectives say Chase shot and killed Aldrich with a crossbow and then went inside the home and repeatedly hit 83-year-old June Aldrich with a hatchet.
#7 In Wilmington, Delaware recently, a man offered to help someone carry a television down the street, but quickly realized that it was his own television which had just been stolen out of his own house….
A Wilmington resident who stopped home for lunch about noon today saw a man carrying a flat screen TV down the street and asked the man if he needed help.

He then recognized the television as his own, looked up and saw the door to his home ajar, said Master Sgt. Adam Ringle.
#8 When thieves get desperate, they also tend to become very bold.  A reader named Mark left the following disturbing comment on one of my previous articles….
Some tweekers drove up last week looking for scrap metal and one was out of their truck and heading to the shop when I came out of the house. It used to be that strangers would not even cross our bridge or get out of their car wondering about what the dogs would do. Times are changing and not for the better.
#9 Down in Tucson, Arizona a while back four armed home invaders were repelled by an armed homeowner that had a gun and knew how to use it.  There is no telling what the home invaders would have done to the homeowner if he had not had a gun with which to defend himself.
#10 When home invasions happen, sometimes people end up dead.  The following comes from a recent article in the Houston Chronicle….
San Antonio police Sgt. J.R. Fiste said two men broke into the house in the 8200 block of Quail Creek about 5 a.m.. The homeowner shot one of the men dead inside the residence, police said.The other suspect was shot in the chest and flown to San Antonio Military Medical Center, where he remained in critical condition about 7 a.m.

The homeowner was shot in the chin, Fiste said. He also was taken to SAMMC, where he was listed in stable condition.
#11 An 18-year-old mother named Sarah McKinley was faced with a very hard choice this past New Year's Eve.  She was home alone with her three-month old son, and she called 9-1-1 when she discovered that two men were trying to break into her home just outside of Oklahoma City.  What happened next should give all home invaders something to think about….
An Oklahoma woman was recently home with her 3 month old son when two men tried to break in.  Armed with a shot gun and a pistol she called 9-1-1.

Operator: "Are your doors locked?"

Caller: "Yes, I've got two guns in my hand.   Is it ok to shoot him if he comes in this door?"

Operator: "I can't tell you what you can do but you do what you have to do to protect your baby."

The mother did shoot killing one of the intruders.  Oklahoma police called the shooting justified.
Unfortunately, at the same time that we are seeing society become more unstable, we are also seeing many local police departments around the nation make huge cutbacks.
For example, it has been announced that police stations in Detroit will now be closed to the public for 16 hours each day in an attempt to save money.
In the future, you are not always going to be able to depend on the police to protect you.  They might come out and take down a report once it is all over, but that won't erase what just happened.
A while back I wrote about how many of our formerly great cities are being transformed into post-apocalyptic hellholes.  Sadly, wherever you have dramatic economic decline you almost always also have rampant crime.
As the economic crisis in America gets even worse, the number of home invasions will surely go up as well.
Now is the time to get prepared for that.
So do any of you have any creepy home invasion horror stories to share?
Have you noticed crime getting worse where you live?
Feel free to share your thoughts by leaving a comment below….