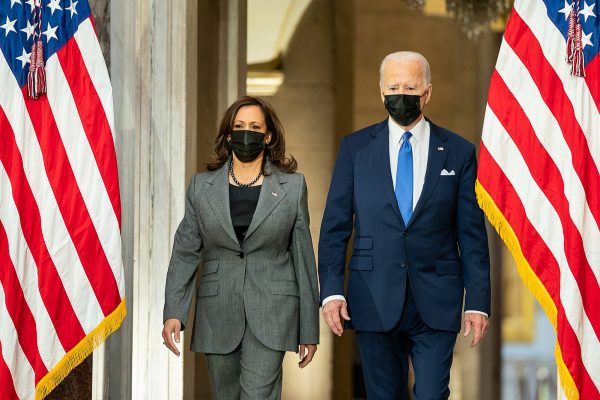 All of a sudden, abortion is the biggest political issue in America once again.  During the weeks and months ahead, we are going to have an unprecedented national debate about abortion, and the whole world will be watching.  Ultimately, overturning Roe v. Wade is not going to change that much.  It is what comes afterwards that really matters.  Will at least some U.S. states decide to completely ban abortion, or will we witness an absolutely colossal backlash against the Supreme Court's decision that will result in America embracing abortion more than ever before?  Unfortunately, I am deeply concerned that it may be the latter.
The midterm elections are about six months away, and I think that the results of those elections will tell us a lot.
If Republicans dominate those elections like they were originally projected to do, I think that will be a really positive sign.
But if Democrats perform very strongly now that abortion has become the top issue, I think that will be an exceedingly negative sign.
Needless to say, our politicians are going to try to squeeze as much mileage out of this issue as they possibly can.  The following is how 18 top political voices reacted when they heard that Roe is likely to be overturned…
#1 Joe Biden
"The idea that we're gonna make a judgment that is going to say that no one can make the judgment to choose to abort a child based on a decision by the Supreme Court I think goes way overboard."
#2
Kamala Harris
"Women in almost half the country could see their access to abortion severely limited," Harris said. "In 13 of those states, women could lose access to abortion immediately and outright. Those Republican leaders who are trying to weaponize the use of the law against women… how dare they! How dare they tell a woman what she can do and what she can't do with her own body! How dare they! How dare they try to stop her from determining her own future! How dare they try to deny women their rights and their freedoms!"
"We're asking you to join with the activists who've been sounding the alarm on this issue for years —and act. Stand with them at a local protest. Volunteer with them on a campaign."
Not surprising. But still outrageous.

This decision is a direct assault on the dignity, rights, & lives of women, not to mention decades of settled law. It will kill and subjugate women even as a vast majority of Americans think abortion should be legal. What an utter disgrace. https://t.co/TNo1IX3Tl4

— Hillary Clinton (@HillaryClinton) May 3, 2022
Congress must pass legislation that codifies Roe v. Wade as the law of the land in this country NOW. And if there aren't 60 votes in the Senate to do it, and there are not, we must end the filibuster to pass it with 50 votes.

— Bernie Sanders (@BernieSanders) May 3, 2022
Pro-Life Patriots Calling Out Pro-Abortion Senator Warrenpic.twitter.com/16lusIZ3N4

— The Columbia Bugle 🇺🇸 (@ColumbiaBugle) May 3, 2022
November's election is now the most important of our lifetime to protect women's rights. pic.twitter.com/fWTQKCcY8W

— Amy Klobuchar (@amyklobuchar) May 3, 2022
A stolen, illegitimate, and far-right Supreme Court majority appears set to destroy the right to abortion, an essential right which protects the health, safety, and freedom of millions of Americans. There is no other recourse. We must expand the court.

— Ed Markey (@SenMarkey) May 3, 2022
#9 Gavin Newsom
Our daughters, sisters, mothers, and grandmothers will not be silenced.

The world is about to hear their fury.

California will not sit back. We are going to fight like hell. https://t.co/EhwSWXiZhx

— Gavin Newsom (@GavinNewsom) May 3, 2022
#10 Rachel Maddow
"It would fundamentally change us as a country. It would fundamentally change the relationship between women and the government. It would fundamentally change the future for… all our daughters and granddaughters, and women that come after us." –@Maddow pic.twitter.com/kgfGDq0HXf

— Brian Stelter (@brianstelter) May 3, 2022
#11 Larry Kudlow
"Half the states roughly, half the states will permit abortions and half the states are going to severely restrict them," said former Trump economic adviser Larry Kudlow later on. "I don't know any states that will stop abortions. So people will be free to choose where they want to live, what state, what jurisdiction."
Sen. Ted Cruz (R-TX) says he is "utterly horrified" the reported draft opinion to overturn Roe v. Wade was leaked from the Supreme Court. pic.twitter.com/WsEtmWFkek

— The Recount (@therecount) May 3, 2022
#13 Ben Shapiro
SCOTUS, 1973: Voters can no longer speak on the issue of abortion. We, your robed rulers, have spoken.
SCOTUS, 2022: Voters can once again speak on the issue of abortion. We never had the authority to seize control of this issue.
Leftists: They're threatening democracy!

— Ben Shapiro (@benshapiro) May 3, 2022
The Court should not abide this coordinated assault by the Left. Issue the decision now https://t.co/PdMwReZD5L

— Josh Hawley (@HawleyMO) May 3, 2022
#15 Representative Marjorie Taylor Greene
The Supreme Court is preparing to overturn Roe—the most significant and glorious news of our lifetime. Join me in praying to God for the right outcome.

Life begins at conception. Let's protect it. pic.twitter.com/SNdb6WUBXO

— Rep. Marjorie Taylor Greene (@RepMTG) May 3, 2022
Abortion is the most effective form of birth control and without it our republic will fall…. pic.twitter.com/Eslt8IRY57

— Alex Stein #99 (@alexstein99) May 3, 2022
#18
Donald Trump
"And yeah, well, a lot of people are very happy about that. So some people maybe say it's my fault. And some people say, thank you very much."
For decades, much of the debate about abortion has centered on when life begins.
But at this point, many on the left are now openly admitting that they would support abortion even if life begins at conception.  For example, just check out this very disturbing video…
Abortion is basic healthcare. And the argument over when life begins is a red herring that has no place in this debate.

Without Roe, women have fewer rights than a corpse.#ROE #RoeVWade #SCOTUS pic.twitter.com/GYDJC6KSEp

— 💉 Keeping Colorado Blue! 🌊 (@ColoradoKeep) May 3, 2022
This is yet another sign of how far we have fallen as a nation.
Before judgment is rendered in a court of law, evidence of guilt is always presented.
And I think that right now evidence of our guilt is being brought out for the whole world to see.
If we do not change our ways now, we should fully expect judgment to be rendered upon us.
Perhaps you think that I am being too harsh.
If that is the case, let me ask you a question.
What does a nation that has killed more than 60 million babies actually deserve?
***It is finally here! Michael's new book entitled "7 Year Apocalypse" is now available in paperback and for the Kindle on Amazon.***
About the Author: My name is Michael and my brand new book entitled "7 Year Apocalypse" is now available on Amazon.com.  In addition to my new book I have written five other books that are available on Amazon.com including  "Lost Prophecies Of The Future Of America", "The Beginning Of The End", "Get Prepared Now", and "Living A Life That Really Matters". (#CommissionsEarned)  When you purchase any of these books you help to support the work that I am doing, and one way that you can really help is by sending digital copies as gifts through Amazon to family and friends.  Time is short, and I need help getting these warnings into the hands of as many people as possible.  I have published thousands of articles on The Economic Collapse Blog, End Of The American Dream and The Most Important News, and the articles that I publish on those sites are republished on dozens of other prominent websites all over the globe.  I always freely and happily allow others to republish my articles on their own websites, but I also ask that they include this "About the Author" section with each article.  The material contained in this article is for general information purposes only, and readers should consult licensed professionals before making any legal, business, financial or health decisions.  I encourage you to follow me on social media on Facebook and Twitter, and any way that you can share these articles with others is a great help.  These are such troubled times, and people need hope.  John 3:16 tells us about the hope that God has given us through Jesus Christ: "For God so loved the world, that he gave his only begotten Son, that whosoever believeth in him should not perish, but have everlasting life."  If you have not already done so, I strongly urge you to ask Jesus to be your Lord and Savior today.