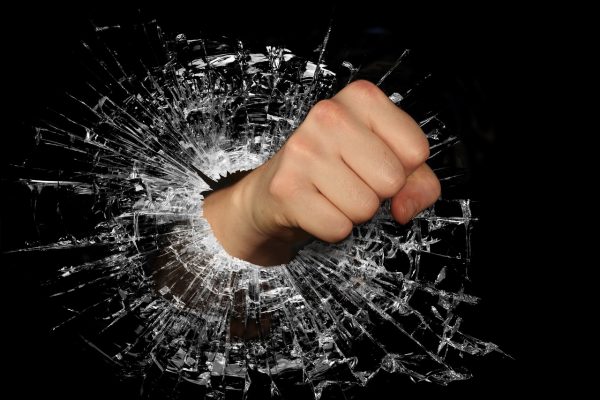 What in the world is happening to our country?  Once upon a time, the streets of our major cities were so civilized, but today our politicians seem to have no answers as crime rates spiral out of control.  The number of drug overdose deaths in the United States keeps hitting new all-time highs, and of course the drug crisis is fueling an unbelievably bad homelessness crisis.  Meanwhile, teams of professional looters all over the nation are driving countless retailers out of business as shoplifting numbers go to heights that we have never seen before.  On top of everything else, murder rates just continue to soar.  In fact, it is being reported that murder rates in major U.S. cities were even higher in 2021 than they were in 2020…
Homicides in major American cities ticked up in 2021, with a 5% increase from 2020 and a 44% increase over 2019, according to a new analysis of crime trends released Tuesday by the Council on Criminal Justice (CCJ).

The study drew on crime data from 22 cities nationwide — including Atlanta, Detroit, Baltimore, Chicago, Denver, Memphis, San Francisco, Washington, D.C., and Philadelphia — and found an additional 218 murders last year, compared to 2020. And while the overall increase in the homicide rate slowed, murder rates in St. Petersburg, Florida, (108%) and Austin (86%) skyrocketed, while Washington, D.C., (16%) also recorded a notable increase.
In 2020, we witnessed the largest spike in murder rates in our entire history by a very wide margin.
2021 was supposed to be the year when murder rates started going back down, but instead they actually increased.
Sadly, murder rates continue to escalate during the early stages of 2022.  For example, Baltimore just experienced "its deadliest January in almost 50 years"…
Baltimore, Maryland, suffered its deadliest January in almost 50 years, with 36 homicides – most of which were shooting deaths in robberies and brazen attacks
And the murder rate in Philadelphia in 2022 has risen "to a rate unseen for at least six decades"…
Philadelphia District Attorney Larry Krasner wants his office laser-focused on fighting the city's gun violence epidemic as homicides spike to a rate unseen for at least six decades.

"We should focus on shootings when the crisis is shootings," Krasner said at a weekly violence briefing held Monday. "I don't think that's complicated."
In Denver, the violence has gotten so bad that they have decided to start paying businesses to move into the downtown areas…
The Downtown Denver Partnership and the city's Department of Economic Development and Opportunity announced the launch of the Pop-up Denver Program last week.

Selected businesses could enjoy up to three months of free rent and a $20,000 award to use for interior design and setup expenses and merchandising support.
Isn't that crazy?
In normal times, you wouldn't have to do something like this.  But so far this year, robberies in Denver are up 75 percent.
Many years ago, I actually considered moving to Denver.
I wouldn't dream of doing such a thing today.
In a civilized society, police are able to keep order in the streets, but at this point our police are increasingly becoming the victims of violent crime themselves.
For example, I was astounded to learn that a total of nine police officers were wounded during a horrifying shootout in Phoenix on Friday…
A man ambushed a police officer who responded to a call at a Phoenix home early Friday, shooting him several times, then rained more gunfire on other officers who tried to rescue a baby that was placed outside the door.

In all, five officers were shot, including four who were wounded while trying to take the baby to safety. Four more officers were injured by shrapnel or ricocheting bullets, Phoenix Police Sgt. Andy Williams said. "I hate to speculate, but it sounds like I'd be pretty safe to say nine is going to be the highest number we've ever had injured in one day, in one incident," Williams said.
I am sure that the politicians in Phoenix will give lots of speeches about this incident.
Just like politicians all over the nation have been giving speeches about violent crime for years.
But they can't seem to stop it.
Another type of crime that is rapidly growing is shoplifting.  I like to call it "professional looting", because it is often being done by highly organized teams of professional looters.  At this point, things have gotten so bad that some retailers are even putting deodorant and toothpaste behind locked doors so that looters do not have easy access to them…
Shoplifting has gotten so bad nationally that chains like Rite Aid are closing hard-hit stores, sending terrified employees home in Ubers and locking up aisles of seemingly mundane items like deodorant and toothpaste.
I certainly can't blame pharmacies such as Walgreens, Rite Aid and CVS for closing so many stores.  According to a spokesperson for CVS, their chain has seen "a 300% increase in retail theft" over the past couple of years…
"We have experienced a 300% increase in retail theft from our stores since the pandemic began." CVS spokesman Michael DeAngelis tells Axios.
Even though I write about this stuff all the time, it is still difficult for me to believe that things have really gotten this bad in the United States of America.
At one time a trip to a local shopping mall was such a relaxing way to spend the weekend, but if you go to a shopping mall in California today there is a good chance that you will see a team of professional looters at work.
Meanwhile in California: pic.twitter.com/wvVEvpLko4

— Suburban Black Man 🇺🇸 (@goodblackdude) February 10, 2022
This is what happens when you raise an entire generation of young people without values and principles.
Our country is literally starting to come apart at the seams, and the chaos on our streets is only going to get worse.
As a society, we are the product of our collective decisions.
And we have been making really, really bad decisions for decades.
Now we are reaping what we have sown, and our politicians don't seem to understand what it would take to turn things around.
***It is finally here! Michael's new book entitled "7 Year Apocalypse" is now available in paperback and for the Kindle on Amazon.***
About the Author: My name is Michael Snyder and my brand new book entitled "7 Year Apocalypse" is now available on Amazon.com.  In addition to my new book I have written five other books that are available on Amazon.com including  "Lost Prophecies Of The Future Of America", "The Beginning Of The End", "Get Prepared Now", and "Living A Life That Really Matters". (#CommissionsEarned)  When you purchase any of these books you help to support the work that I am doing, and one way that you can really help is by sending digital copies as gifts through Amazon to family and friends.  Time is short, and I need help getting these warnings into the hands of as many people as possible.  I have published thousands of articles on The Economic Collapse Blog, End Of The American Dream and The Most Important News, and the articles that I publish on those sites are republished on dozens of other prominent websites all over the globe.  I always freely and happily allow others to republish my articles on their own websites, but I also ask that they include this "About the Author" section with each article.  The material contained in this article is for general information purposes only, and readers should consult licensed professionals before making any legal, business, financial or health decisions.  I encourage you to follow me on social media on Facebook and Twitter, and any way that you can share these articles with others is a great help.  These are such troubled times, and people need hope.  John 3:16 tells us about the hope that God has given us through Jesus Christ: "For God so loved the world, that he gave his only begotten Son, that whosoever believeth in him should not perish, but have everlasting life."  If you have not already done so, I strongly urge you to ask Jesus to be your Lord and Savior today.