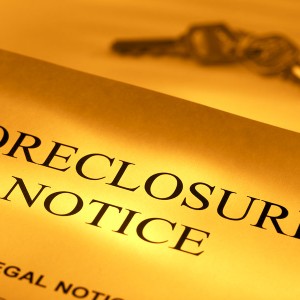 Those who believe that the U.S. real estate crash is over are delusional.  The truth is that all the numbers point to the foreclosure crisis getting worse – not better.  Many of the talking heads on the major news shows want to make the American people feel better about the real estate market and are projecting that things will soon turn around, but a cold, hard look at the statistics tells an entirely different story.  Foreclosures are increasing and there is every indication that they will continue to increase.  According to RealtyTrac, initial foreclosure filings were reported on 367,056 properties in March, an increase of almost 19 percent from the previous month.  It was also the highest monthly total since RealtyTrac began issuing its report on initial foreclosure filings in January 2005.
Banks also repossessed nearly 258,000 homes nationwide in the first quarter of 2010, a 35 percent jump from the first quarter of 2009.  Repossession is the final step in the foreclosure process, and according to Rick Sharga, a RealtyTrac senior vice president, the total number of bank repossessions in 2010 could be absolutely staggering….
"We're right now on pace to see more than 1 million bank repossessions this year."
Not only that, but according to RealtyTrac more than 4.5 million initial foreclosure filings are expected this year.  If you figure that there are approximately 4 people per household, that is another 18 million people that will be dealing with a foreclosure nightmare by the end of 2010.
And even top financial analysts are admitting that things are not going to get any better for quite some time.
According to a report released last month by First American CoreLogic, homeowners in the U.S. that are currently "underwater" on their mortgages may not begin to see positive equity again until 2017, possibly even later.
Millions of American homeowners have got to be jumping up and down for joy over that news.
But the truth is that people cannot afford to buy homes without jobs, and the IMF is projecting that unemployment will remain high for at least two more years.
Not only that, but almost all financial experts agree that interest rates are about to go up.  In fact, interest rates have already gone up significantly, and most experts forecast that they will continue to increase throughout the rest of 2010 and into 2011.
That is going to make monthly payments on future mortgages much more expensive.  That will mean that potential home buyers will not be able to pay as much for houses that are on the market.  That means that home prices will continue to go down.
But wasn't Barack Obama supposed to step in and solve this foreclosure crisis?
Well, it turns out that his efforts are not making much of an impact at all.
Only 168,708 homeowners had received long-term mortgage modifications under Barack Obama's plan as of the end of February, which represents only about three percent of the 6 million borrowers who are more than 60 days behind on their loans.
But even those who have received mortgage modifications are still struggling.  The number of homeowners who defaulted on their mortgages even after securing cheaper terms through Barack Obama's modification program nearly doubled in March.
So what does all of this mean?
It means that the housing crash is NOT over.
It means that we are facing a foreclosure crisis unlike anything we have ever seen before in American history.
It means that housing prices are going to continue to come down.
Banks have tightened their lending standards.  Another huge wave of adjustable rate mortgages is scheduled to reset between now and 2012.  Interest rates are heading upwards.
There is simply no way that housing prices are going to recover.
If you are waiting for a significant rebound in the real estate market you might as well stop waiting.
A lot more trouble is ahead for the U.S. housing market, and that is a reality that we all better get a hold of.