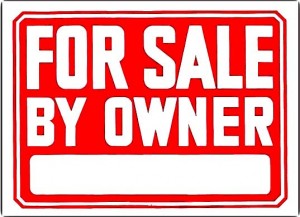 The Chinese have made trillions of dollars flooding our shores with super cheap products, and now they are using some of that money to buy land and property all over America.  For example, there is now a proposal to construct a multibillion dollar "China City" that would span approximately 600 acres in a remote area of New York state.  This "China City" (that is actually what it would be called) would be located on Yankee Lake in Sullivan County, New York.  The plans anticipate large numbers of Chinese businesses, plenty of homes for Chinese immigrants, a Chinese high school, a college, a casino and even a theme park.  And the first 600 acres is only for "phase one" of the plan.  Ultimately, the goal is for "China City" to cover more than 2,000 acres.  Those promoting this plan say that it will be a great way for New Yorkers to learn to appreciate Chinese culture.
So should we be concerned that the Chinese want to place a little slice of communist China right in the heart of New York state?
Should we really be allowing other nations (especially ones that publish maps showing what will happen when they nuke us) to be setting up self-sustaining communities inside our own country that have no intention of integrating into the wider culture?
David North of the Center for Immigration Studies is one of those that is sounding the alarm over this project.  According to him, the eventual goal of the "China City" project is to essentially take over two small towns and cover a total of more than 2,000 acres…
The first version of the plan to emerge was a grandiose one. It would cover more than 2,000 acres (more than three square miles) spread over the towns of Mamakating and Thompson. It would include a Chinese theme park, a city full of China-related businesses, a high school, a college, and 1,000 residences. Every province in China would have an office there and the place would be replete with symbols of Chinese culture. For more on these plans see CCOA's website, festooned with golden dragons and text in both Mandarin and English.  When finished it would be a $6 billion project, its backers say.
But for now, the first phase is only going to cover about 600 acres…
A revised version of the initial offering was proposed later; this would, as a modest start to the broader project, include a college, an urban area, some family housing, and lots of student housing; it would cover less than 600 acres and would all be in the town of Thompson, whose officials, a local lawyer tells me, are somewhat less hostile to the plan than those in Mamakating.
And this is not the first time that this kind of thing has been proposed.  As I reported last year, a different Chinese group has purchased 200 acres of land in a rural area of Michigan and hopes to create a "China City" out there…
A Chinese group known as "Sino-Michigan Properties LLC" has bought up 200 acres of land near the town of Milan, Michigan.  Their plan is to construct a "China City" with artificial lakes, a Chinese cultural center and hundreds of housing units for Chinese citizens.  Essentially, it would be a little slice of communist China dropped right into the heartland of America.  This "China City" would be located about 40 minutes from both Detroit and Toledo, and it would be marketed to Chinese business people that want to start businesses in the United States.
You can read the full article about that project right here.
Most of the time, when the Chinese gobble up our properties they do not do it in such large chunks.  But make no mistake – they are voraciously buying up real estate right now.  In fact, CNN recently published an article about the cities where they are the most active…
New York and Los Angeles top the list of U.S. cities they are most interested in, according to Juwai.com, a website where Chinese buyers browse global real estate listings.

More surprisingly, Philadelphia and Detroit come in at No. 3 and No. 4.

The top 10 list is rounded out by Houston, Chicago, Las Vegas, Atlanta, San Diego and Memphis.

Chinese buyers purchased $8.2 billion worth of U.S. property in 2012, according to Juwai.
It has been estimated that the Chinese are now buying one out of every ten homes sold in the state of California.  And this buying spree actually appears to be accelerating.  The following is a brief excerpt from a recent CNBC article entitled "Chinese buying up California housing"…
At a brand new housing development in Irvine, Calif., some of America's largest home builders are back at work after a crippling housing crash. Lennar, Pulte, K Hovnanian, Ryland to name a few. It's a rebirth for U.S. construction, but the customers are largely Chinese.

"They see the market here still has room for appreciation," said Irvine-area real estate agent Kinney Yong, of RE/MAX Premier Realty. "What's driving them over here is that they have this cash, and they want to park it somewhere or invest somewhere."
So where did they get all of this cash?
A lot of it came from us of course.  We have lost tens of thousands of businesses and millions of jobs to the Chinese, and now they are literally buying up little pieces of America with the money that we spent on all of the cheap plastic trinkets that they exported to us.
And they are not just buying up residential real estate.  They are buying lots of commercial real estate as well.  In fact, in a previous article I talked about how one Chinese firm recently purchased one of the most important landmarks in New York City…
Chinese conglomerate Fosun International Ltd. (0656.HK) will buy office building One Chase Manhattan Plaza for $725 million, adding to a growing list of property purchases by Chinese buyers in New York city.

The Hong Kong-listed firm said it will buy the property from JP Morgan Chase Bank, according to a release on the Hong Kong Stock Exchange website.

Chinese firms, in particular local developers, have looked overseas to diversify their property holdings as the economy at home slows. Chinese individuals also have been investing in property abroad amid tight policy measures in the mainland residential market.

Earlier this month, Chinese state-owned developer Greenland Holdings Group agreed to buy a 70% stake in an apartment project next to the Barclays Center in Brooklyn, N.Y., in what is the largest commercial-real-estate development in the U.S. to get direct backing from a Chinese firm.
So where is all of this eventually heading?
Should we all start learning how to speak Chinese?
Please feel free to share what you think by posting a comment below…