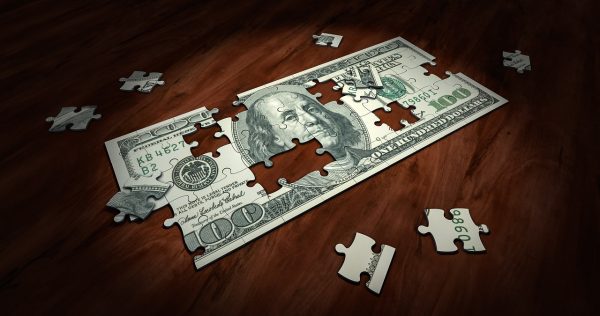 Volatility has returned to Wall Street in a major way, and many investors are extremely nervous right now.  In recent days we have seen a dramatic escalation in our trade war with China, and there is a lot of chatter that another stock market crash could be imminent.  When the Dow Jones Industrial Average plummeted 767 points on Monday, that definitely freaked a lot of people out, but then the Dow bounced back 311 points on Tuesday.  Some are taking this as a sign that things are going to be okay, but we need to remember that during any stock market crisis we would expect to see both large up days and large down days.  In fact, several of the largest single day stock market rallies in U.S. history happened right in the middle of the financial crisis of 2008.  So please don't think that the crisis is "over" just because stocks rise on a particular day.  This party is just getting started, and once it fully gets rolling nobody is going to be able to stop it.
Every financial crisis needs a "trigger", and it appears that the rapidly escalating trade war between the U.S. and China could be about to trigger one during the second half of 2019.  In fact, former Treasury Secretary Larry Summers just admitted on Twitter that we could "be at the most dangerous financial moment since the 2009 Financial Crisis"…
We may well be at the most dangerous financial moment since the 2009 Financial Crisis with current developments between the US and China.
Those are very strong words, but many others are issuing similar warnings.
For example, Nomura's top analyst just warned that the current conditions on Wall Street "resemble the picture of sentiment on the eve of the 2008 Lehman Brothers collapse"…
"At this point, we think it would be a mistake to dismiss the possibility of a Lehman-like shock as a mere tail risk," Nomura macro and quant strategist Masanari Takada said in a note Tuesday. "The pattern in US stock market sentiment has come to even more closely resemble the picture of sentiment on the eve of the 2008 Lehman Brothers collapse that marked the onset of the global financial crisis."
The biggest reason why everyone is suddenly so gloomy is because it has become apparent that there is not going to be a trade deal with China.  As I discussed earlier today, even Goldman Sachs is now admitting that there probably will not be any sort of a trade agreement with China before the 2020 presidential election.
Analysts on Wall Street know that this is going to have dire implications for the U.S. economy and for the global economy as a whole.  Economic conditions were already slowing down even before these latest developments with China, and now it appears that we may have reached a "tipping point" for the financial markets…
"I think the tipping point for a more prolonged negative trend (for risk assets) is quite close," said SEB Investment Management's head of asset allocation Hans Peterson, referring to the trade war escalation and other risks such as Brexit. "We have reduced both European and global equities. We still have a small overweight in EM (emerging market) stocks but just a small one."
As I keep reminding my readers, stock valuations always return to their long-term averages eventually, and stock prices tend to go down a whole lot faster than they go up.
So once stock prices begin to fall, we could see it develop into an avalanche very quickly.
In particular, the tech bubble stocks that are trading at the most ridiculous valuations are likely to fall the hardest and the fastest.  As I was researching for this article, I came across an excellent piece by Stephen McBride in which he was loudly sounding the alarm about Netflix…
I've been "sounding the alarm" on Netflix's troubled business since last July when its stock was trading above $400.

It has fallen to $328 as I write this.

If you own Netflix stock or you're tempted to go "bargain buying" here, please don't.

There's nothing but pain ahead for Netflix. Its stock is likely headed to $225 and dropping below $100 is a real possibility.
Of course McBride is right on point.  Netflix is starting to bleed U.S. subscribers, and major content providers are starting to pull their content from Netflix so that it can be featured on their own streaming services.
In the end, Netflix will be left trying to service the absolutely mammoth mountain of debt that they have accumulated at the same time that their subscriber base is steadily declining, and that is a recipe for disaster.  For much more on why Netflix is doomed, please see my previous article on the matter.
So ultimately those investors that hang on to Netflix stock are going to be facing enormous losses.  In fact, McBride seems to think that we could ultimately see a 70 percent decline…
If Netflix's valuation falls to 40x earnings—still twice as expensive as the average stock—it's now a $100 stock. Or 70% below today's price.
Personally, I think that the long-term outlook is much worse than that.  With all of the debt that they have issued, I don't see any way that Netflix will be able to survive with a much smaller subscriber base.
Companies that were the most aggressive on the way up are likely to experience the most pain on the way down.  I have been warning about our exploding levels of corporate debt for many years, and that time bomb is about ready to go off.
I want to mention one last thing before I end this article.  This week, we saw the yield curve do something that it hasn't done since 2007…
The latest eruption in the U.S.-China trade dispute pushed a widely watched Treasury-market recession indicator to the highest alert since 2007.

Rates on 10-year notes sank to 1.714% on Monday, completely erasing the surge that followed President Donald Trump's 2016 election. At one point, they yielded 32 basis points less than three-month bills, the most extreme yield-curve inversion since the lead-up to the 2008 crisis.
Over and over again, we keep seeing things happen that we haven't seen since the last financial crisis.
But of course back then we didn't have to deal with a major trade war between the two largest economies on the entire planet.
In all the years that I have been writing, the future has never looked more ominous than it does right now.  Let us hope that somebody can find a way to pull a rabbit out of a hat, because at this moment we certainly need a miracle.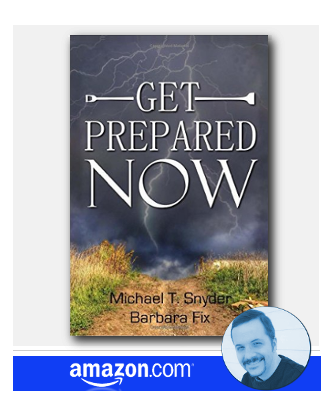 About the author: Michael Snyder is a nationally-syndicated writer, media personality and political activist. He is the author of four books including Get Prepared Now, The Beginning Of The End and Living A Life That Really Matters. His articles are originally published on The Economic Collapse Blog, End Of The American Dream and The Most Important News. From there, his articles are republished on dozens of other prominent websites. If you would like to republish his articles, please feel free to do so. The more people that see this information the better, and we need to wake more people up while there is still time.