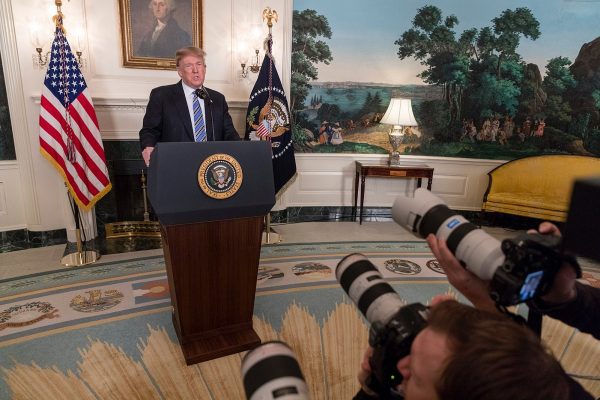 Even though the midterm elections are about two weeks away, it is the massive caravan of migrants currently headed toward the U.S. border that is garnering most of the top headlines.  President Trump had been hoping that this caravan would be stopped at Mexico's southern border, but that did not happen, and now it appears that we could be looking at a major international incident along the U.S. border with Mexico not many days from now.  As you will see below, it is being reported that the population of "the caravan" has grown to 14,000 people, and many of them are extremely angry with Donald Trump.
The Mexicans had closed their border with Guatemala as "the caravan" approached, but migrants started using boats to cross into Mexico and the Mexican police failed to stop them.
Now the caravan is steamrolling north, and one Mexican newspaper is reporting that the number of people involved has grown to 14,000…
Mexican police, who failed to stop them at that country's border with Guatemala, now serve as escorts for the caravan as it barrels north, its members clear that they have no intention of staying in Mexico, and have eyes only for the U.S.

New estimates cited by El Universal, a Mexican newspaper, say the caravan now has 14,000 people, many of them already in Mexico while others still wait.
If that number is accurate, that means that the number of migrants has doubled, and it will likely grow even more as the caravan travels northward through Mexico.
But President Trump is pledging that this caravan will not be given the opportunity to enter the United States.  One of his primary concerns is that there could be gang members and Middle Eastern terrorists embedded among the migrants…
President Donald Trump dared a TV reporter on Monday to go with his camera crew from the White House to southern Mexico, promising that they would find drug cartel gangsters and out-of-place Middle Easterners embedded in a massive column of migrants who aim to cross into the United States.

'I have reports that they've got a lot of everybody in that group. It's a horrible thing,' Trump told journalists on the South Lawn of the White House as he left for a Texas campaign rally.

He insisted during one exchange that a mid-morning tweet about '[c]riminals and unknown Middle Easterners' would be proven true – that they're really there – if reporters would only look in the right places.
And on Twitter, President Trump has pledged to use the U.S. military to close the border if that is what it takes…
….In addition to stopping all payments to these countries, which seem to have almost no control over their population, I must, in the strongest of terms, ask Mexico to stop this onslaught – and if unable to do so I will call up the U.S. Military and CLOSE OUR SOUTHERN BORDER!..
When asked by the press how many troops would be involved, President Trump responded by saying "as many as necessary".
Needless to say, many of the migrants in the caravan are extremely angry with President Trump.  One that was interviewed by CNN even called him "the Antichrist"…
A Central American migrant in the 7,000-strong army headed for the United States told CNN over the weekend that Donald Trump is the "Antichrist" and he is "going to hell."

"Donald Trump is the Antichrist," the angry migrant shouted at CNN's Bill Weir in Spanish at the border between Mexico and Guatemala.

"If he doesn't repent, he is going to hell," he said.
Angry military-aged caravan migrant says Donald Trump is the "Anti-Christ" and is "going to hell." Says "we are not criminals" but "fighters." pic.twitter.com/TOnalBQQZq

— Chris Menahan 🔹 (@infolibnews) October 22, 2018
Of course Donald Trump is not the Antichrist.  He is not the Messiah, and he is not the anti-Messiah either.
Ultimately, Donald Trump is just a man that is trying to do the best that he can in a very difficult position.  And we should support him when he does things right, and we should be able to criticize him when he takes steps in the wrong direction.
Dr. Michael Brown, the author of a brand new book about Donald Trump, made this point very well in his most recent article…
We can support President Trump (as I do) without worshipping at his altar. And we can differ with him without damning him (and his followers).
And it looks like President Trump's relationship with Mexico will never be the same again.  Trump had repeatedly asked the Mexican government to stop this caravan, but instead the Mexican police have "stepped aside" and have allowed the caravan to pass…
For now, Mexican police have merely stepped aside as the caravan has passed, watching first as migrants took rafts across the river that separates the country from Guatemala, and then as they continued by foot along the main highway, chanting, "Si, se pudo," or "Yes, we did it."

That response appears to have been conveyed to the White House, and now, once again, Mexico's most important bilateral relationship appears to be on shaky ground.
In addition, Mexico's incoming president has made it abundantly clear that he fully supports the migrants…
The president's successor, Andres Manuel Lopez Obrador, who assumes office in December, won his election in part by vowing to fight back against Trump and doing what was in the best interest of Mexico, not necessarily the United States. He said last week that Mexico should give work visas to the would-be refugees, which could grant them freedom of movement throughout the country and lead them to the U.S. border.
So now it appears that President Trump will be facing a full-blown border crisis just in time for the midterm elections.
Could it be possible that someone on the left is responsible for facilitating this crisis?
If life, most things don't happen by accident, and the timing of this "caravan" does not appear to be an accident either.
About the author: Michael Snyder is a nationally syndicated writer, media personality and political activist. He is publisher of The Most Important News and the author of four books including The Beginning Of The End and Living A Life That Really Matters.
The Last Days Warrior Summit is the premier online event of 2018 for Christians, Conservatives and Patriots.  It is a premium-members only international event that will empower and equip you with the knowledge and tools that you need as global events begin to escalate dramatically.  The speaker list includes Michael Snyder, Mike Adams, Dave Daubenmire, Ray Gano, Dr. Daniel Daves, Gary Kah, Justus Knight, Doug Krieger, Lyn Leahz, Laura Maxwell and many more. Full summit access will begin on October 25th, and if you would like to register for this unprecedented event you can do so right here.