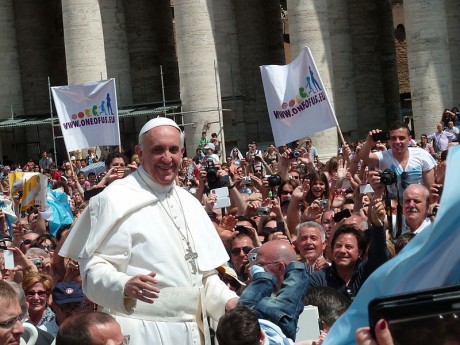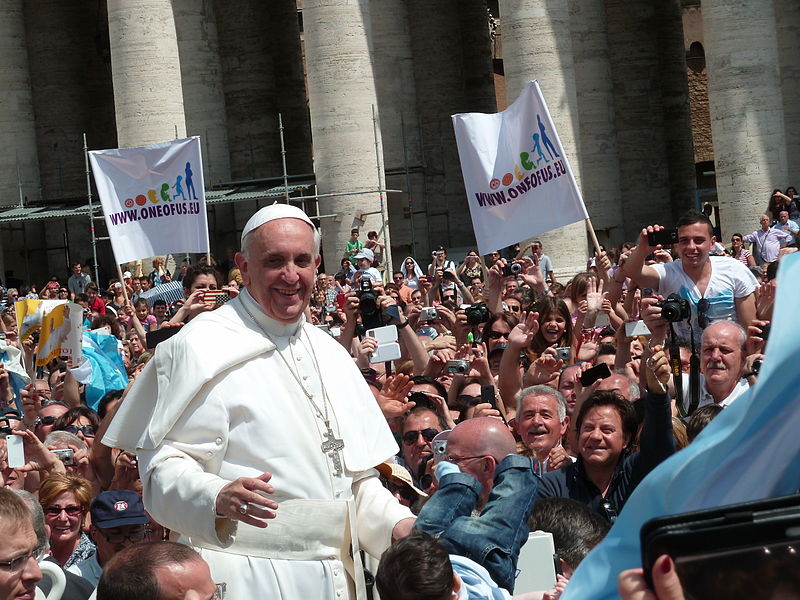 Is the Catholic Church about to fundamentally change the way that it deals with the LGBT community?  According to Spanish newspaper El Pais, Pope Francis made some incredibly revealing comments during a private conversation that he had with a victim of sexual abuse named Juan Carlos Cruz.  During that private conversation, the Pope reportedly told Cruz that he is gay because God made him that way and that he should be happy with who he is.  These comments by the Pope are making headlines all over the planet, and many are wondering if we are about to witness an enormous shift in direction by the largest religious institution on the entire planet.
This is how the Los Angeles Times translated what Pope Francis told Cruz…
Cruz was quoted as having discussed his homosexuality with Francis. "He told me: 'Juan Carlos, I don't care about you being gay. God made you that way and loves you as you are and I don't mind. The pope loves you as you are, you have to be happy with who you are.' "
And this is how those same remarks were translated by a major British news source…
Speaking to Spanish newspaper El País, Cruz said: "He [the Pope] told me, 'Juan Carlos, that you are gay does not matter.

"God made you like this and loves you like this and I don't care.

"The pope loves you like this. You have to be happy with who you are."
There is some difference in wording between the two translations, but the meaning is very clear in both renditions.
And the fact that the Vatican is not denying these comments is extremely telling.  Usually if the Pope says something that could be controversial they will release a "clarification" very rapidly.  But in this case, that has not happened…
The Vatican has neither confirmed nor denied the comments the Pontiff's comments to Cruz.
So what happens next?
Well, that is unclear at this point, but many in the LGBT community are cautiously optimistic that the Pope will follow this up with some similar public comments…
Francis DeBernardo, executive director of New Ways Ministry, which advocates for equality for LGBT Catholics, said the pope's comments were "tremendous" and would do a lot of good.

"It would do a lot better if he would make these statements publicly, because LGBT people need to hear that message from religious leaders, from Catholic leaders," he said.
It should be noted that these comments from the Pope are not out of the blue.  Back in 2013, he made some comments about the LGBT community that definitely raised a lot of eyebrows…
In 2013, Francis famously said, "If someone is gay and seeks the Lord with goodwill, who am I to judge?" when asked for his views on homosexuality, signaling a sea change in Catholic views on sexual orientation.

That year he also told an interviewer, "A person once asked me, in a provocative manner, if I approved of homosexuality," adding, "I replied with another question: 'Tell me: When God looks at a gay person, does he endorse the existence of this person with love, or reject and condemn this person?' "
Those comments stirred up a lot of controversy at the time, but that controversy quickly faded.
But now these latest comments from the Pope have a lot of conservatives up in arms.  For example, this is what Pat Buchanan had to say on the matter…
The idea that God is responsible for homosexual orientations, that the pope and the Catholic Church are fine with men being attracted to one another, and that those so oriented should be happy with it, appears, on its face, to be heresy.

It implies that what Catholics regarded for centuries as moral truth was wrong, or that moral truth has evolved and must be made to conform to modernity. This is moral relativism: Truth changes with the times.

And if what Cruz reports is accurate, the pope's position is close to Hillary Clinton's.
Without a doubt, liberals will continue to push the Catholic Church for more change, and many conservatives will continue to sound the alarm about the accelerating moral decline of our society.
So what is your perspective on all of this?
Please feel free to tell us what you think by posting a comment below…
Michael Snyder is a nationally syndicated writer, media personality and political activist.  He is the author of four books including The Beginning Of The End and Living A Life That Really Matters.