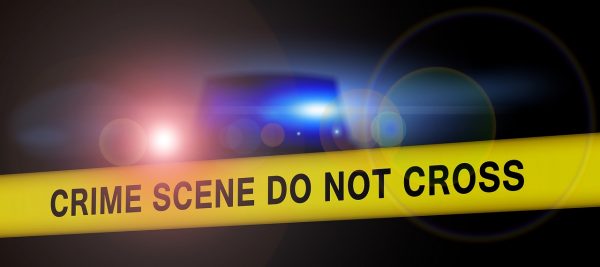 The United States has never faced a more severe law enforcement crisis than it is facing right now.  All over the nation, police officers are quitting in droves, and many of those jobs are going unfilled because of the difficulty in recruiting new applicants.  Since the death of George Floyd, police officers have been relentlessly demonized by the corporate media, police budgets have been dramatically slashed in major cities all across the country, and many prominent politicians have publicly expressed disdain for their local law enforcement authorities.  In such an environment, serving the community as a police officer is not an attractive option, and it makes perfect sense why so many officers have been throwing in the towel on their once promising careers.
In Portland, 115 officers have either retired or resigned since July 1st.
Exit interview statements are not mandatory for police officers that are leaving the force in Portland, but those that have filled them out have been quite frank about their reasons for leaving…
In 31 exit interview statements, the employees who turned in their badges or retired were brutally frank about their reasons for getting out.

"The community shows zero support. The city council are raging idiots, in addition to being stupid. Additionally, the mayor and council ignore actual facts on crime and policing in favor of radical leftist and anarchists fantasy. What's worse is ppb command (lt. and above) is arrogantly incompetent and cowardly," one retiring detective wrote.
I can't understand why anyone would still want to be a police officer in Portland at this point.  There has been endless civil unrest in the city for months on end, and most of the politicians are far left radicals that are clearly on the side of the protesters.
Another officer that left the force stated that he has "never seen morale so low" among officers in Portland…
"What the city council has done to beat down the officers' willingness to do police work is unfathomable," he wrote. "I have never seen morale so low. Officers leaving mid-career and sometimes sooner to go to other agencies. Officers retiring when they would have stayed longer if the situation were different."

He said he knew it was time to go because he stopped looking forward to work that he once loved.

"It is no longer a fun place to work. … There is no end in sight and the negatives far exceed anything positive … hate what Portland has become.''
He is not alone in hating what Portland has become.
It should be one of the most beautiful cities in America, but now it has literally been transformed into a crime-ridden hellhole.
Seattle is another city that has seen over a hundred officers leave, and those that have moved on have also expressed very bitter feelings in their exit interviews…
Over 175 pages of exit interviews from more than one hundred SPD officers stating their reasons for leaving their jobs. The same handwritten complaints–often including the same phrasing–can be seen repeatedly. KIRO-7 obtained the exit interviews after a public document request.

One cop wrote: "I refuse to work for this socialist City Council and their political agenda. It ultimately will destroy the fabric of this once fine city."

Another outgoing officer cited: "An unwinnable battle with the City Council. It will be the downfall of the city of Seattle."
When I was growing up, working in law enforcement was considered to be a noble profession, and young people were taught to respect the police.
But now they are severely underpaid and are treated like trash in many parts of the country.
Sometimes a political decision can prompt a mass exodus.  In Colorado, a new law that was signed by Governor Jared Polis prompted over 200 police officers to turn in their badges…
More than 200 law enforcement officers across Colorado resigned or retired in the weeks after Gov. Jared Polis enacted sweeping police reforms by signing Senate Bill 217 into law on June 19, according to state data.

Though it's unclear how many of the separations are the direct result of the new law — with its striking implications that include officers' personal financial liability for their actions — interviews with chiefs of police and union officials suggest a number of them are, and the state's largest police organization has launched a survey to find out.
As police departments struggle to fill scores of vacancies, crime rates have surged from coast to coast.
According to CNN, homicide rates rose by an average of 33 percent in major U.S. cities in 2020…
Major American cities saw a 33% increase in homicides last year as a pandemic swept across the country, millions of people joined protests against racial injustice and police brutality, and the economy collapsed under the weight of the pandemic — a crime surge that has continued into the first quarter of this year.
A 10 percent increase in one year would be cause for alarm.
A 33 percent increase in one year is catastrophic.
Our society is literally coming apart at the seams all around us, and it is difficult to know who to trust.
These days, just about anyone could be a murderer.  For example, a 54-year-old woman went to buy a fridge from a 26-year-old man that was advertising one on Facebook, and she ended up getting murdered…
Investigators say a woman who was found stabbed to death in Geistown Tuesday was killed by a man whom she met on Facebook Marketplace to buy a fridge for her boyfriend.

Authorities say 26-year-old Joshua Gorgone was arrested Tuesday and has been charged with criminal homicide in the slaying of 54-year-old Denise Williams.
She just wanted to buy a fridge.
Sadly, the increase in violence in our society is causing people to keep their distance from one another more than ever.  There is such a reluctance to interact with "strangers", because the next "stranger" that you meet could be a sex predator or a violent criminal.
I have written extensively about the moral crisis in our country, and it really matters on a practical level.
At this point, a large chunk of the population no longer cares about basic morality, and many people have quickly come to the realization that they can no longer trust others on a fundamental level.
The thin veneer of civilization that we all used to take for granted is rapidly dissipating, and crime rates are increasing dramatically.
In the old days, we could trust the police to restore order when things got out of hand.
But now police officers are quitting in droves, and America is headed for a very, very uncertain future.
***Michael's new book entitled "Lost Prophecies Of The Future Of America" is now available in paperback and for the Kindle on Amazon.***
About the Author: My name is Michael Snyder and my brand new book entitled "Lost Prophecies Of The Future Of America" is now available on Amazon.com.  In addition to my new book, I have written four others that are available on Amazon.com including The Beginning Of The End, Get Prepared Now, and Living A Life That Really Matters. (#CommissionsEarned)  By purchasing the books you help to support the work that my wife and I are doing, and by giving it to others you help to multiply the impact that we are having on people all over the globe.  I have published thousands of articles on The Economic Collapse Blog, End Of The American Dream and The Most Important News, and the articles that I publish on those sites are republished on dozens of other prominent websites all over the globe.  I always freely and happily allow others to republish my articles on their own websites, but I also ask that they include this "About the Author" section with each article.  The material contained in this article is for general information purposes only, and readers should consult licensed professionals before making any legal, business, financial or health decisions.  I encourage you to follow me on social media on Facebook, Twitter and Parler, and any way that you can share these articles with others is a great help.  During these very challenging times, people will need hope more than ever before, and it is our goal to share the gospel of Jesus Christ with as many people as we possibly can.