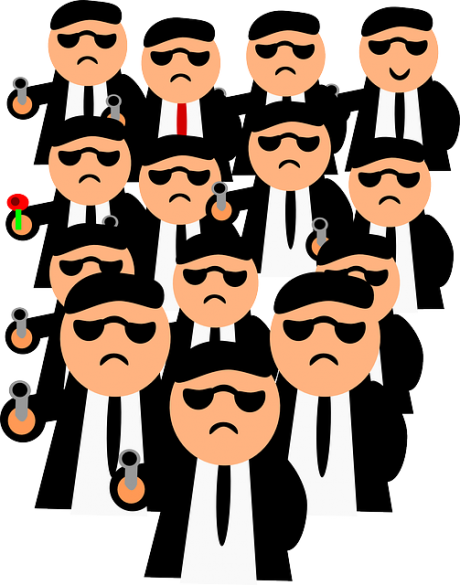 It looks like we aren't going to have to wait much longer to see if Greece remains part of the eurozone or not.  Instead of softening their demands in the wake of the Greek referendum, European leaders have given the Greek government an ultimatum.  On Tuesday night, EU officials gave Greece a deadline of Thursday to submit a new proposal and a deadline of Sunday for agreeing to a deal.  If a deal is not reached on Sunday, all aid to Greece will be cut off and the nation will be faced with financial oblivion and a forced exit from the common currency.  But Angela Merkel has already made it abundantly clear that any new deal will not include a debt haircut – one of the key things that the Greek government wanted.  If a deal is actually made, it is almost certainly going to look very much like what Greece's creditors have been offering all along.  Needless to say, this is precisely what the Greek people just voted against, but the pressure on Greek leadership is immense at this point.  In essence, they are being given "an offer they can't refuse".  So will the Greek government buckle under this mobster-like intimidation?
First, let's watch what happens on Wednesday and Thursday.  The Greeks are being told that they better submit a "workable proposal" by the end of the day on Thursday or else.  The following comes from a BBC report…
The eurozone has given Greece until Thursday to present new proposals to secure a deal with creditors, and has called a full EU summit for Sunday.

European Council President Donald Tusk said this was now the "most critical moment in the history of the eurozone".

"The final deadline ends this week," he said after emergency talks in Brussels.
If a proposal that is "workable" is submitted by the end of the day on Thursday, then it will be submitted for consideration to a special summit of all 28 members of the EU on Sunday.  If an agreement is not reached by the end of the day on Sunday, then EU officials have said that they are ready to move on to Plan B.
It had been expected that the Greek government would submit something new on Tuesday, but apparently that did not happen.  The following comes from the Daily Mail…
European stock markets plunged suddenly into the red this afternoon as the war of words between Greece and its eurozone partners blew up again today and Greek banks watched their cash reserves disappear.

Greek negotiators were accused of arriving at crunch talks without any new proposals as a European Central Bank funding shutdown left the country's crippled banks with just enough cash to remain solvent for a day or two.

Ahead of a 'last chance saloon' summit for Greece to persuade its creditors to resume bailout talks, Greek officials insisted to Reuters news agency that they had submitted new credit proposals to eurozone partners.

But eurozone counterparts denied that they constituted a new plan.
At this point, the two sides cannot even agree on whether a "new plan" was proposed or not.
What hope is there that a comprehensive agreement can be reached within the next couple of days?
German Chancellor Angela Merkel certainly does not sound optimistic…
"We have only a few days left to find a solution," German Chancellor Angela Merkel told reporters late Tuesday after euro-area leaders met in Brussels. She conceded that she is "not especially optimistic."

Sunday now looms as the climax of a five-year battle to contain Greece's debts, potentially splintering a currency that was meant to be unbreakable and throwing more than half a century of European economic and political integration into reverse.

"We have a Grexit scenario prepared in detail," European Commission President Jean-Claude Juncker said, using the shorthand for expulsion from the now 19-nation currency area.
For years, European officials have been kicking the can down the road.
But now it sounds like they are determined to end things one way or another.
In fact, European Union President Donald Tusk told reporters that "the final deadline ends this week"…
The stark reality is that we have only five days left to find the ultimate agreement. Until now, I have avoided talking about deadlines. But tonight I have to say loud and clear that the final deadline ends this week.

All of us are responsible for the crisis and all of us have a responsibility to resolve it.
That sounds quite ominous.
But even more chilling is something else that he said…
"Our inability to find agreement may lead to the bankruptcy of Greece and the insolvency of its banking system," European Union President Donald Tusk said. "If someone has any illusions that it will not be so, they are naive."
Wow.
And Tusk is right.  If there is no deal, the Greek government will go bankrupt and the Greek banking system will totally collapse.
But it will also mean financial disaster for the rest of Europe as well.  In just the past few days, we have gotten to see a small preview of what might be coming as turmoil has erupted in European financial markets.
If there is a "Grexit", European stocks will crash, European bond yields will go crazy, major banks all over Europe will be shaken, and the euro will drop like a rock.
And there are some that even believe that a "Grexit" could actually be "the beginning of the end" for the common currency.  For example, just consider what French economist Thomas Piketty recently told CNBC…
European leaders need to take a more "realistic" outlook on Greece and yield ground on debt forgiveness, French economist Thomas Piketty said Tuesday.

He contended that German Chancellor Angela Merkel has taken a hypocritical stance, as the German economy was given more flexibility with debt reductions after World War II. Without concessions that allow Athens to invest in infrastructure and economic growth, Greece could leave the euro zone—the so-called Grexit—and start "the beginning of the end" for the common currency, Piketty said.

"We have to get away from this very ideological approach and get to an agreement," the "Capital in the Twenty-First Century" author said in a CNBC "Closing Bell" interview.
Without a doubt, this is going to be a very interesting week.
So what do you think will happen?
Please feel free to share what you think by posting a comment below…