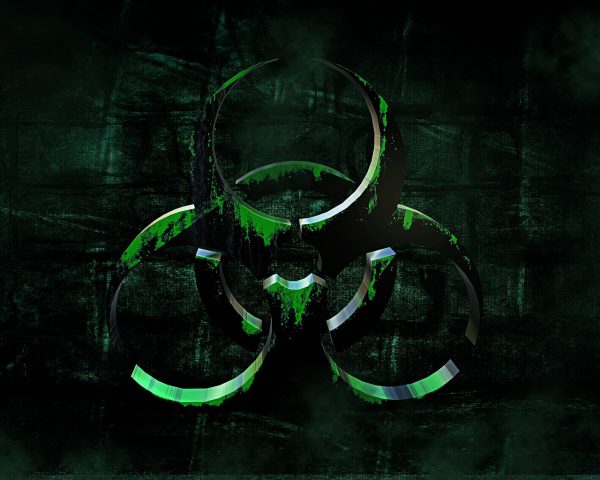 By now, you have probably heard that the Chinese government has put the entire city of Xi'an under a very strict lockdown.  Residents have literally been forbidden to leave their own homes without permission, and we are being told that this was done because COVID has been spreading in the area.  But there are less than 200 confirmed cases in a city that has a population of approximately 13 million.  Locking 13 million people in their own homes for less than 200 COVID cases doesn't make any sense.  Could it be possible that the main reason why millions of Chinese are being imprisoned in their own homes is being suppressed?
According to Radio Free Asia, there are actually two different outbreaks in the city of Xi'an right now…
Authorities in the northern Chinese city of Xi'an have placed the city of 13 million under lockdown, amid a sharp rise in the number of COVID-19 cases and fears over a recent outbreak of epidemic hemorrhagic fever, local residents told RFA.
I had not heard about a hemorrhagic fever outbreak in China until today, and that is because the corporate media in the western world has almost entirely ignored it.
But this seems like a big story to me.  One resident of Xi'an that was interviewed by Radio Free Asia is calling this "a double epidemic"…
"No hemorrhagic fever was found in Wuhan [in early 2020], but Xi'an is now faced with a double epidemic," she said. "Everyone in China is paying attention to Xi'an right now," she said.
So is this something that we should be concerned about on the other side of the globe?
At this point it is hard to say.  Chinese officials are insisting that this is a type of hemorrhagic fever that they have seen before, and they are telling us that it is extremely unlikely that it is spreading from human to human.
But other reports are contradicting those claims.
For example, WION News is telling us that there have been "multiple community transmission chains" involving hemorrhagic fever, and it is also being reported that some of the cases were "coming in from international flights"…
After China lockdown millions in Xi'an city in northwest Shaanxi province, reports claim there has been "multiple community transmission chains" including hemorrhagic fever cases.

China's state-run Global Times quoting public health officials reported that it is a "grim and complicated epidemic situation".

The Chinese daily said the hemorrhagic fever "shared similarity in early stage symptoms with COVID-19". The report said there were also cases imported from abroad coming in from international flights.
Hopefully any confusion about this new outbreak will soon be cleared up and we will start getting solid information out of China.
I know that "hemorrhagic fever" sounds quite scary.  Ebola is a type of hemorrhagic fever and so is Marburg, and they both have extremely high death rates.
But other forms of hemorrhagic fever actually have death rates that are very low.
Hopefully the hemorrhagic fever that has erupted in China is not too serious.
One thing that has many outside observers concerned is the type of equipment that medical personnel in Xi'an are wearing.  The protective suits that they are using look like something that would be worn if Ebola or Marburg was spreading.
Of course the Chinese do things very differently, and maybe they just want to make sure that they don't catch COVID.  But to me, the "space suits" that they are donning appear to be overkill if they are just worried about COVID.
Shanxi province xi'an city
What's going on here?
Workers wearing spacesuits are arriving!
2021.12.28 pic.twitter.com/I4df7Fl0bf

— Songpinganq (@songpinganq) December 28, 2021
On Monday, everyone that lives in Xi'an was banned from leaving their homes without explicit permission.
Without the ability to leave their own homes, some residents are very concerned that they may soon completely run out of food…
Residents under strict lowdown rules in one of China's largest cities say they are facing starvation after they were banned from going outside to get food.

Officials running the city of Xi'an on Monday told its 13 million inhabitants they were only allowed out from their homes when invited to take part in a new round of mass Covid testing, or for medical emergencies.
Hopefully the Chinese will not allow their own citizens to starve, but it does appear that this lockdown is not going to end any time soon.
This is another example that shows why it is so important to have a really good stockpile of food in your own home.
Our world is getting crazier with each passing day, and someday you may have to survive on whatever you have on hand for an extended period of time.
As for Xi'an, without a doubt it appears that something really strange is happening there.
I know that the Chinese government is deeply concerned about COVID, and I know that they desperately want to prevent the upcoming Olympics in Beijing from being canceled, but this lockdown in Xi'an definitely appears to be overkill if it is just for a couple hundred COVID cases.
What are Chinese officials not telling us?
Two years ago, the eyes of the world were on China as COVID initially began to spread.
Now another unusual outbreak is raising eyebrows, and hopefully this new hemorrhagic fever will not become another horrifying global pandemic.
***It is finally here! Michael's new book entitled "7 Year Apocalypse" is now available in paperback and for the Kindle on Amazon.***
About the Author: My name is Michael Snyder and my brand new book entitled "7 Year Apocalypse" is now available on Amazon.com.  During this season, I would like to encourage you to send digital copies of my new book to your family and friends as gifts.  That will help to support the work that I am doing, and it will help to multiply the impact of the book.  In addition to my new book I have written five other books that are available on Amazon.com including  "Lost Prophecies Of The Future Of America", "The Beginning Of The End", "Get Prepared Now", and "Living A Life That Really Matters". (#CommissionsEarned)  By purchasing the books you help to support the work that my wife and I are doing, and by giving it to others you help to multiply the impact that we are having on people all over the globe.  I have published thousands of articles on The Economic Collapse Blog, End Of The American Dream and The Most Important News, and the articles that I publish on those sites are republished on dozens of other prominent websites all over the globe.  I always freely and happily allow others to republish my articles on their own websites, but I also ask that they include this "About the Author" section with each article.  The material contained in this article is for general information purposes only, and readers should consult licensed professionals before making any legal, business, financial or health decisions.  I encourage you to follow me on social media on Facebook and Twitter, and any way that you can share these articles with others is a great help.  During these very challenging times, people will need hope more than ever before, and it is our goal to share the gospel of Jesus Christ with as many people as we possibly can.