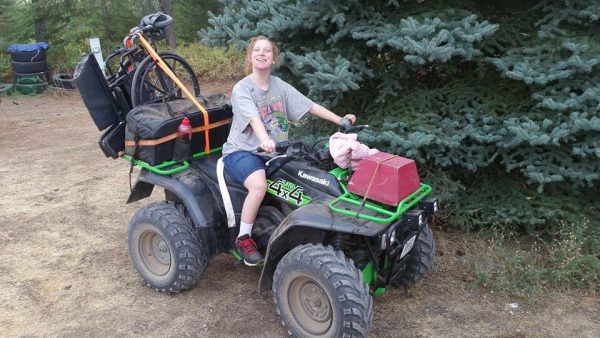 Sometimes a story comes along that makes your blood boil, and this is one of them.  All over the nation CPS is stealing children from Christian families that express concerns about the safety of vaccines, but I never expected it to happen in north Idaho.  Actually, a large number of families from all over the country have moved to Idaho in recent years specifically because of the vaccine issue.  In Idaho, there is no legal requirement to vaccinate your children, and so no child should ever be taken away because parents do not intend to vaccinate.  Unfortunately, that appears to be what happened in this case.
Earlier today I spoke with a friend from Health Freedom Idaho on the telephone.  She said that she would send me a basic account of the facts in this case, and I told her that I would share those facts with my audience.  She is hoping to get as many people as possible out to a court hearing that is being held on Monday morning…
Friends we have an incredibly important battle on our hands. Something unconscionable has happened in North Idaho this last week. We were notified by the daugther of a local pastor here in Kootenai County regarding a woman of his congregation, Diamond Mehlhoff, who gave birth in Kootenai County @ KMC on Monday November 20th via C section. On Wednesday November 22nd, after the parents refused vaccination for the baby, the state became involved and took this beautiful baby, Elijah, from his loving parents, claiming the mother to be unfit due to a diagnosis of cerebral palsy (a non progressive movement disorder). They have stated the mother to be bedbound, which is not at all the accurate, she also lives with her husband Ari and the grandfather of the baby. This is an unbelievable, unheard of, egregious case of disability discrimination. Their court hearing is tomorrow Monday 27th at 8am @ 205 N 4th Street Coeur D Alene ID 83814 in the Juvenile Justice Center. They are asking anyone available to please come support them.
It is very important to note that the state did not take any action until the parents expressed a desire not to vaccinate the child.  This is a common theme that comes up again and again in cases such as this around the country.  If you do not intend to vaccinate, it is probably best not to give birth at a hospital if you have that option.
From what I am being told, the authorities hope to institutionalize Diamond, declare the father to be unfit, and permanently keep the baby away from the parents.  This makes me so angry that I don't know if I have the words to express what I am feeling right now.  As you can see from the photo at the top of this article, obviously Diamond is not "bedbound".  She is just fine and definitely does not need to be institutionalized.  And the authorities have never even been to the husband's home, and so they have absolutely no grounds for declaring him to be "unfit".
If CPS wins in this case, what is going to happen the next time a disabled woman has a child here in Idaho?
Are all disabled women going to have their babies ripped from them once they give birth from now on?
This is an "egregious case of disability discrimination".  Those that are attempting to take this child away from Diamond should be absolutely ashamed of themselves.
If you would like to do something to get involved in this case, you can learn more on Health Freedom Idaho's official Facebook page.  I personally know the leaders of Health Freedom Idaho, and they are relentless fighters for the things that we believe in.
Please share this article and the material about this case on Health Freedom Idaho's Facebook page as widely as you can.  We want to make as much noise about this case as possible, because we want the authorities to back down and leave this Christian family alone.
Michael Snyder is a Republican candidate for Congress in Idaho's First Congressional District, and you can learn how you can get involved in the campaign on his official website. His new book entitled "Living A Life That Really Matters" is available in paperback and for the Kindle on Amazon.com.