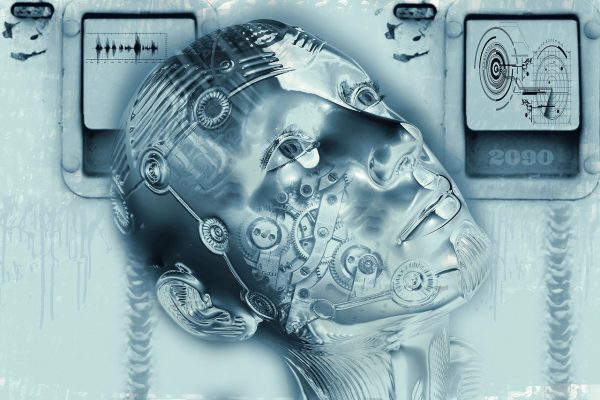 At one time, the notion that the general population would be microchipped someday was a "conspiracy theory", but now the mainstream media is coming right out and telling us that we will all get chipped.  It is almost as if they are trying to mentally condition us to accept what is coming.  Of course it is being portrayed as "cool" and "trendy", and a lot of people will be fooled by that.  But if someday "identity chips" are required for the entire population, the potential for tyranny would be off the charts.  Unfortunately, some sort of permanent digital identification is increasingly being pushed as the solution to problems such as identity theft, tax evasion, illegal immigration and money laundering.  And tech companies would love to have a universal way to confirm the identities of individuals on the Internet.  But very few people are talking about the dark side of this technology, and that is a very frightening thing.
Earlier this month, USA Today published an article entitled "You will get chipped — eventually".  The following is a short excerpt…
You will get chipped. It's just a matter of time.

In the aftermath of a Wisconsin firm embedding microchips in employees last week to ditch company badges and corporate logons, the Internet has entered into full-throated debate.
No, I will not ever be microchipped.
But how many others feel the same way?
Obviously societal attitudes are changing, and a professor interviewed by USA Today is quite confident that it "will happen to everybody"…
"It will happen to everybody," says Noelle Chesley, 49, associate professor of sociology at the University of Wisconsin-Milwaukee. "But not this year, and not in 2018. Maybe not my generation, but certainly that of my kids."
Initially, implantable microchips will be touted as the wave of the future.  We will be told that they will make our lives so much easier and more convenient, and the USA Today article made a big deal of that…
This would go beyond paying with your smartphone. Instead, chipped customers would simply wave their hands in lieu of Apple Pay and other mobile-payment systems.

The benefits don't stop there. In the future, consumers could zip through airport scanners sans passport or drivers license; open doors; start cars; and operate home automation systems. All of it, if the technology pans out, with the simple wave of a hand.
For a long time I have warned that this was coming, and some people are already willingly microchipping themselves.
For example, a self-declared "cyborg" in Canada named Russ Foxx has embedded multiple microchips into various areas of his body…
Canadian Russ Foxx, 36, has had over 100 body alterations ranging from ultraviolet tattoos to silicon horns implanted into his forehead.

The body modification artist recently showcased some of the many uses for the chips that lie under his skin – including the ability to unlock a hand-made wooden concealment table 'hands free'.

While the modifications are extreme, Mr Foxx says 'anyone who carries keys' could benefit from the chip implants – which are no larger than a grain of rice.
Foxx says that the process of implanting the chips is easy and relatively painless…
The process of implanting the self-installed RFID (radio frequency identification) and NFC (near-field communication) transponders takes just a few seconds.

According to Mr Foxx, who is from Vancouver, Canada, the surgery is painless as the implants are just 2mm by 12mm in size.
Of course Foxx is far from alone.
Thousands of other tech enthusiasts around the globe are chipping themselves, and there is even a company in the U.S. that has sold tens of thousands of these chips…
In Sweden, BioHax says nearly 3,000 customers have had its chip embedded to do many things, including ride the national rail system without having to show the conductor a ticket.

In the U.S., Dangerous Things, a Seattle-based firm, says it has sold "tens of thousands" of chips to consumers via its website. The chip and installation cost about $200.

After years of being a subculture, "the time is now" for chips to be more commonly used, says Amal Graafstra, founder of Dangerous Things. "We're going to start to see chip implants get the same realm of acceptance as piercings and tattoos do now."
What in the world is happening to us?
Our culture is rapidly being transformed, and the world of tomorrow is going to be a very strange place indeed…
This article originally appeared on End Of The American Dream.  About the author: Michael Snyder is a nationally syndicated writer, media personality and political activist. He is publisher of The Most Important News and the author of four books including The Beginning Of The End and Living A Life That Really Matters.