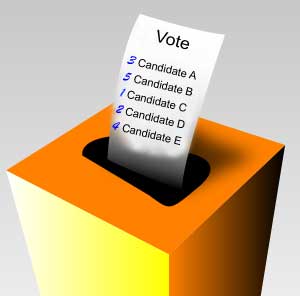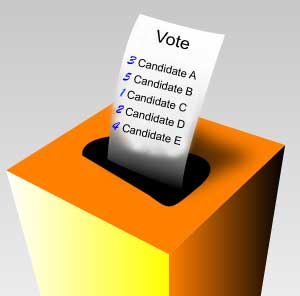 Do you know who is going to be counting the votes on Election Day 2012?  Most Americans never even think about this.  Most Americans just assume that their votes will count and that the government will ensure that the counting process is done honestly and fairly.  But is this really the case?  Sadly, the vast majority of people never take the time to "look behind the curtain" to see how things really work.  If they did, they might find themselves extremely upset about what they would find.  The integrity of our voting process is of the utmost importance.  If we do not have the ballot box, then what avenues for changing our government do we have left?  Unfortunately, the integrity of our elections has been called into question quite a few times in recent years, and now a Spanish company known as Scytl will be involved in reporting election results for hundreds of jurisdictions across the United States this upcoming election day.  Will those election results be accurate?
It is absolutely amazing that a foreign company has been able to gain such control over the reporting of election results in the United States without it ever making a significant splash in the mainstream media.
You would think that there would be a law against this sort of thing, but apparently there is not.
So how did this all come about?
Well, the story starts with a company called SOE Software.
SOE Software was founded in 2002 and has been involved in reporting election results in 25 U.S. states….
Founded in 2002, SOE Software (SOE) has been working in 25 states to provide election management tools that include online pollworker training and election night reporting solutions to over 900 state and local election jurisdictions.
SOE Software was purchased by a company based in Barcelona, Spain known as Scytl earlier this year.
This combination of the two companies has produced a giant firm.  Scytl now has a dominant market position in the election software market….
With the acquisition of SOE Software, Scytl is now the industry leader in the election software market with a full range of solutions that cover the whole election process and include secure online ballot delivery, Internet voting, electronic pollbooks, election night reporting, and online pollworker training.
Scytl will be involved in reporting election results in more U.S. jurisdictions than any other company.
In fact, the new combined company will be involved in reporting the election results in 30 U.S. states….
The combined organization is the largest pure election software company in the United States and will be serving customers in over 1,100 jurisdictions in 30 states, including 15 state-wide customers.
So exactly how does all of this work?
Why should we be concerned about what Scytl does with our votes?
Bev Harris of blackboxvoting.org has studied voting systems in the United States extensively.  According to her, the combination of SOE Software and Scytl is going to make it much more difficult for observers to independently verify the integrity of the voting results in many jurisdictions.  The following is an extended excerpt from a recent article by Bev Harris.  It is a bit technical but it does a great job of breaking down how things have changed now that Scytl has acquired SOE Software….
In a major step towards global centralization of election processes, the world's dominant Internet voting company has purchased the USA's dominant election results reporting company.

When you view your local or state election results on the Internet, on portals which often appear to be owned by the county elections division, in over 525 US jurisdictions you are actually redirected to a private corporate site controlled by SOE software, which operates under the name ClarityElections.com.

The good news is that this firm promptly reports precinct-level detail in downloadable spreadsheet format. As reported by BlackBoxVoting.org in 2008, the bad news is that this centralizes one middleman access point for over 525 jurisdictions in AL, AZ, CA, CO, DC, FL, KY, MI, KS, IL, IN, NC, NM, MN, NY, SC, TX, UT, WA. And growing.

As local election results funnel through SOE's servers (typically before they reach the public elsewhere), those who run the computer servers for SOE essentially get "first look" at results and the ability to immediately and privately examine vote details throughout the USA.

In 2004, many Americans were justifiably concerned when, days before the presidential election, Ohio Secretary of State Ken Blackwell redirected Ohio election night results through the Tennessee-based server for several national Republican Party operations.

This is worse: This redirects results reporting to a centralized privately held server which is not just for Ohio, but national; not just USA-based, but global.

A mitigation against fraud by SOE insiders has been the separation of voting machine systems from the SOE results reports. Because most US jurisdictions require posting evidence of results from each voting machine at the precinct, public citizens can organize to examine these results to compare with SOE results. Black Box Voting spearheaded a national citizen action to videotape / photograph these poll tapes in 2008.

With the merger of SOE and SCYTL, that won't work (if SCYTL's voting system is used). When there are two truly independent sources of information, the public can perform its own "audit" by matching one number against the other.

These two independent sources, however, will now be merged into one single source: an Internet voting system controlled by SCYTL, with a results reporting system also controlled by SCYTL.

With SCYTL internet voting, there will be no ballots. No physical evidence. No chain of custody. No way for the public to authenticate who actually cast the votes, chain of custody, or the count.
So should we trust that whatever election results Scytl gives us are accurate?
Of course not.
The truth is that there have been all sorts of questions about the integrity of Scytl voting systems.  The following example comes from a recent article posted on westernjournalism.com….
The American advocacy group Project Vote has concluded that SCYTL's internet voting system is vulnerable to attack from the outside AND the inside, a situation which could result in "…an election that does not accurately reflect the will of the voters…" Talk about having a flair for understatement!
There have also been very serious questions about SOE Software.  Bev Harris of blackboxvoting.org says that there have been major problems with SOE Software election results in the past….
In Broward County FL, the results reported by Scytl-owned SOE Software in 2008 showed an entire candidate, who was winning, disappear into vapor in the middle of the count, and in Hillsborough County FL and Dallas County TX, votes that had been reported began to disappear.
So now we have a combination of SOE Software and Scytl.  Considering the questions that have surrounded both firms in the past, it is easy to see why so many voting activists are deeply concerned.
There are a lot of rumors floating around the Internet that George Soros is at least a part owner of Scytl, but so far nobody has come forward with any solid evidence of this.
According to Scytl, the primary investors in the company are Balderton Capital, Nauta Capital and Spinnaker SCR.  It is not known at this time whether George Soros has an ownership stake in any of those venture capital firms.
In any event, it is deeply troubling that a Spanish company will have control over the reporting of election results from hundreds of jurisdictions in the United States on election day.
Hopefully there will be no problems and the election results will be 100% honest and accurate.
But what if they are not?