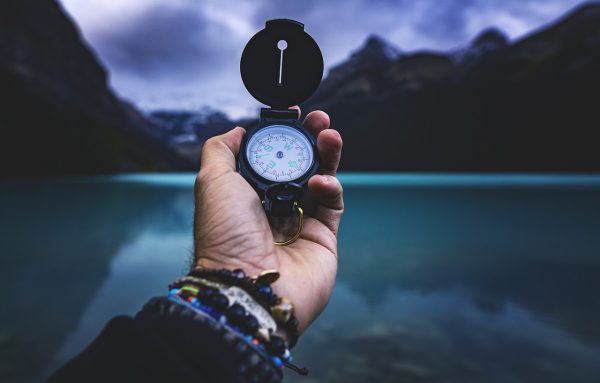 A new survey has found that the vast majority of Americans believe that the country is on the wrong track morally, but meanwhile the nation continues to move away from organized religion at an unprecedented rate.  Needless to say, America's moral decline has been a focus of mine for a very long time.  Our society has been steadily decaying for decades, and our culture is now radically different than it was when I was growing up.  I would love to see our culture return to the way that it was 50 or 60 years ago, but I don't think that is ever going to happen.  Instead, the numbers seem to indicate that our culture is going to continue to deteriorate as older Americans die off and younger Americans gain more power in society.
According to a brand new Deseret News/Marist Poll survey that was just released, 72 percent of Americans believe that "the nation's moral compass is pointed in the wrong direction".
On the surface, that number would seem to be really good news.
Because if most of us can agree that there is a problem, theoretically we should be able to agree that a solution to that problem is necessary.
The survey also discovered that it isn't just highly religious Americans that believe that we are in moral decline.  74 percent of Christians agreed that "the nation's moral compass is pointed in the wrong direction", and 69 percent of non-religious Americans also agreed with that statement.
I found that to be very noteworthy.
And this is how the numbers broke down by political affiliation…
-90 percent of Republicans agreed
-77 percent of Independents agreed
-51 percent of Democrats agreed
It is very rare for any survey to ever find this sort of widespread agreement on any issue.
Surprisingly, the survey also found that more than half of all Americans still believe in the God of the Bible…
For example, 54% of Americans report they believe in God as described in the Bible—this includes 86% of all those who practice a religion and one in three (33%) individuals who report they do not practice a religion.
But despite the numbers that I just shared with you, apparently most Americans do not believe that organized religion is the answer to our moral problems.
In fact, the survey found that the percentage of Americans that attend religious services "at least once or twice a month" has fallen by 12 percent just since 2011…
Only 40% of adults report attending a religious service at least once or twice a month. This is a noticeable decline from an April 2011 Marist Poll which revealed that 52% of Americans attended religious services at least once or twice a month.
So what will our society look like if these trends continue?
The survey also discovered that the oldest U.S. adults are more than twice as likely as the youngest U.S. adults to attend religious services regularly…
Attendance at religious services is also influenced by age: Americans 60 or older (43%) are the most likely to attend services at least weekly. This practice decreases significantly with younger Americans: 45-59 (27%), 30-44 (25%) and 18-29 (21%).
These results are perfectly consistent with other poll numbers that I have written about in the past.
As older Americans die off, it appears that our society will become less and less religious.
So if our society is already facing a "moral crisis" today, what would things be like a few decades from now?
That is a frightening question to consider.
Another new report that was just released also found that Americans are increasingly abandoning organized religion…
A new report released Thursday by the American Enterprise Institute shows, however, that despite the proven benefits of belonging to a faith community, Americans are increasingly leaving organized religion with each subsequent generation and the majority aren't coming back.

In the report, Generation Z and the future of faith in America, Daniel A. Cox, senior fellow in polling and public opinion at the American Enterprise Institute, who also serves as director of the Survey Center on American Life, paints a complicated and diminished view of religion in American life.
According to that report, Americans that are in Generation Z are almost four times as likely to be religiously unaffiliated as members of the Silent Generation are…
Generation Z, born in the late 1990s and early 2000s, is now the least religious generation yet, with 34% of them identifying as religiously unaffiliated. Among millennials, 29% identify as religiously unaffiliated, while Generation X stands at 25%. Only 18% of baby boomers and 9% of the silent generation identify as religiously unaffiliated.
Survey after survey has shown the same thing.
Americans are losing their religion, and young adults are leading the way.
We are a completely different nation than we were 50 years ago.  In this sort of an environment, crimes against humanity of the highest order can be revealed and yet hardly anyone gets upset about them.
𝗙𝗢𝗥 𝗜𝗠𝗠𝗘𝗗𝗜𝗔𝗧𝗘 𝗥𝗘𝗟𝗘𝗔𝗦𝗘:
Pro-Life Groups Discover Freezer of Human Fetuses at the University of Washington

On March 9th at 6:30pm, Anti-Abortion activists from groups including PAAU, @TheSurvivors , @prolifesf, & @RehumanizeIntl gained access to the largest & pic.twitter.com/CQM4Sakuri

— PAAU (@PAAUNOW) March 24, 2022
When I was growing up, what was right and what was wrong was generally very clear.
But these days very few people have a clear sense of what is right and what is wrong.
In fact, much of the time what used to be "wrong" is now called "right", and what used to be "right" is now called "wrong".
We have become an upside down society where those that actually try to stand up for morality and virtue are called the bad guys, and those that are dragging our society into the gutter are called the good guys.
If we continue to stay on this path, there is only one way that things can end.
Unfortunately, those that are determined to fundamentally transform our society seem to have unstoppable momentum at this point, and that is really bad news for all of us.
***It is finally here! Michael's new book entitled "7 Year Apocalypse" is now available in paperback and for the Kindle on Amazon.***
About the Author: My name is Michael and my brand new book entitled "7 Year Apocalypse" is now available on Amazon.com.  In addition to my new book I have written five other books that are available on Amazon.com including  "Lost Prophecies Of The Future Of America", "The Beginning Of The End", "Get Prepared Now", and "Living A Life That Really Matters". (#CommissionsEarned)  When you purchase any of these books you help to support the work that I am doing, and one way that you can really help is by sending digital copies as gifts through Amazon to family and friends.  Time is short, and I need help getting these warnings into the hands of as many people as possible.  I have published thousands of articles on The Economic Collapse Blog, End Of The American Dream and The Most Important News, and the articles that I publish on those sites are republished on dozens of other prominent websites all over the globe.  I always freely and happily allow others to republish my articles on their own websites, but I also ask that they include this "About the Author" section with each article.  The material contained in this article is for general information purposes only, and readers should consult licensed professionals before making any legal, business, financial or health decisions.  I encourage you to follow me on social media on Facebook and Twitter, and any way that you can share these articles with others is a great help.  These are such troubled times, and people need hope.  John 3:16 tells us about the hope that God has given us through Jesus Christ: "For God so loved the world, that he gave his only begotten Son, that whosoever believeth in him should not perish, but have everlasting life."  If you have not already done so, I strongly urge you to ask Jesus to be your Lord and Savior today.