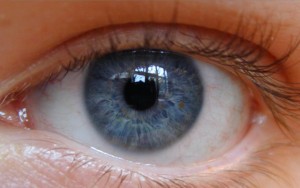 You are being watched.  The control freaks that hold power in the United States have become absolutely obsessed with surveillance.  They are constantly attempting to convince the American people that we are all "safer" when virtually everything that we do is watched, monitored, tracked and recorded.  Our country is being systematically transformed into a giant surveillance grid far more comprehensive than anything George Orwell ever dreamed of.  If you still believe that there is such a thing as "privacy" in this day and age, you are being delusional.  Every single piece of electronic communication is monitored and stored.  In fact, they know that you are reading this article right now.  But even if you got rid of all of your electronic devices, you would still be constantly monitored.  As you will read about below, a rapidly growing nationwide network of facial recognition cameras, "pre-crime" surveillance devices, voice recorders, mobile backscatter vans, aerial drones and automated license plate readers are constantly feeding data about us back to the government.  In addition, private companies involved in "data mining" are gathering literally trillions upon trillions of data points about individual Americans each year.  So there is no escape from this surveillance grid.  In fact, it has become just about impossible to keep it from growing.  The surveillance grid is expanding in thousands of different ways, so even if you stopped one form of surveillance you would hardly make a dent in the astounding growth of this system.  What we desperately need is a fundamental cultural awakening to the importance of liberty, freedom and privacy.  Without such an awakening, the United States (along with the rest of the planet) is going to head into a world that will make "1984" by George Orwell look like a cheery story about a Sunday picnic.
The following are 19 signs that America is being systematically transformed into a giant surveillance grid….
#1 New Software That Will Store And Analyze Millions Of Our Voices
Did you know that there is software that can positively identify you using your voice in just a matter of seconds?
Law enforcement authorities all over the U.S. are very eager to begin using new Russian software that will enable them to store and analyze millions of voices….
'Voice Grid Nation' is a system that uses advanced algorithms to match identities to voices. Brought to the US by Russia's Speech Technology Center, it claims to be capable of allowing police, federal agencies and other law enforcement personnel to build up a huge database containing up to several million voices.

When authorities intercept a call they've deemed 'hinky', the recording is entered into the VoiceGrid program, which (probably) buzzes and whirrs and spits out a match. In five seconds, the program can scan through 10,000 voices, and it only needs 3 seconds for speech analysis. All that, combined with 100 simultaneous searches and the storage capacity of 2 million samples, gives SpeechPro, as the company is known in the US, the right to claim a 90% success rate.
#2 Unmanned Aerial Drones Will Be Used Inside The U.S. To Spy On You
Unmanned aerial drones have been used with great success by the U.S. military overseas, and now the U.S. government is promoting their use to local law enforcement authorities all over America.
The following is from a recent GAO report….
"Domestically, state and local law enforcement entities represent the greatest potential users of small UAS [unmanned aircraft systems] in the near term because they can offer a simple and cost effective solution for airborne law enforcement activities"
That report also discussed how there are 146 different models of these drones made by 69 different companies throughout the United States….
"According to an industry trade group, local law enforcement can potentially choose from about 146 different types of small UAS being manufactured by about 69 different companies in the U.S."
Since our overseas wars are slowing down, somebody has got to keep these drone companies in business.
So the goal is to eventually have thousands of these drones spying on all of us.
In the years ahead, our skies will likely be filled with these things.  Many of them are incredibly quiet and can gather information about you from far above.  In fact, one could be directly over your home right now and you may never even know it.
In fact, the U.S. government is already using some of these unmanned drones to quietly spy on farmers in Nebraska and Iowa according to a recent article by Kurt Nimmo….
Obama's Environmental Protection Agency is using aerial drones to spy on farmers in Nebraska and Iowa. The surveillance came under scrutiny last week when Nebraska's congressional delegation sent a joint letter to EPA Administrator Lisa Jackson.

On Friday, EPA officialdom in "Region 7" responded to the letter.

"Courts, including the Supreme Court, have found similar types of flights to be legal (for example to take aerial photographs of a chemical manufacturing facility) and EPA would use such flights in appropriate instances to protect people and the environment from violations of the Clean Water Act," the agency said in response to the letter.
#3 High Tech Government Scanners That Can Secretly Scan You From 164 Feet Away
A new scanner that has just been developed can scan your body, your clothes and your luggage from 164 feet away.
According to Gizmodo, these very creepy scanners will soon be used at airports and border crossings all over America….
Within the next year or two, the U.S. Department of Homeland Security will instantly know everything about your body, clothes, and luggage with a new laser-based molecular scanner fired from 164 feet (50 meters) away. From traces of drugs or gun powder on your clothes to what you had for breakfast to the adrenaline level in your body—agents will be able to get any information they want without even touching you.

And without you knowing it.

The technology is so incredibly effective that, in November 2011, its inventors were subcontracted by In-Q-Tel to work with the US Department of Homeland Security. In-Q-Tel is a company founded "in February 1999 by a group of private citizens at the request of the Director of the CIA and with the support of the U.S. Congress." According to In-Q-Tel, they are the bridge between the Agency and new technology companies.

Their plan is to install this molecular-level scanning in airports and border crossings all across the United States.
#4 The DNA Of Newborn Babies Born All Over The United States Is Systematically Collected
These days, the invasion of our privacy begins just after birth.
Did you know that the DNA of almost every newborn baby in the United States is systematically collected and stored in databases?  Unfortunately, most new parents don't even realize what medical personnel are doing when this takes place….
The DNA of virtually every newborn in the United States is collected and tested soon after birth. There are some good reasons for this testing, but it also raises serious privacy concerns that parents should know about.

States require hospitals to screen newborns for certain genetic and other disorders. Many states view the testing as so important they do not require medical personnel to get parents' express permission before carrying it out. To collect the DNA sample, medical personnel prick the newborn's heel and place a few drops of blood on a card. There is one question that new parents rarely ask: What happens to the blood spots after the testing is done? This is where newborn screening becomes problematic.
#5 Twitter Is Being Used To Monitor You
Hopefully you understand by now that nothing you do on the Internet will ever be private again.
According to a recent article by Susanne Posel, Twitter is being used as a law enforcement tool more than it ever has been before….
Twitter has released a report confirming that the US government leads the world in requesting information on their citizens. The Transparency Report shows the US government has made requests that are infringing on American privacy rights. Twitter states that "we've received more government requests in the first half of 2012, as outlined in this initial dataset, than in the entirety of 2011."
#6 Your Cell Phone Is Spying On You
If you want to have no privacy whatsoever, own a cell phone and carry it around with you constantly.
Your cell phone is constantly tracking everywhere that you go and it is constantly making a record of everything that you do with it.
For example, did you know that authorities are using cell phones to record the identities of people that attend street protests?
The following is what one private investigator recently told a stunned audience….
One of the biggest changes is the ability to track your physical location. I'm sorry I came in at the end of the previous talk. I heard them talk about surveying cell phones with a drone, in a wide area — this is something that is done routinely now. I can tell you that everybody that attended an Occupy Wall Street protest, and didn't turn their cell phone off, or put it — and sometimes even if they did — the identity of that cell phone has been logged, and everybody who was at that demonstration, whether they were arrested, not arrested, whether their photos were ID'd, whether an informant pointed them out, it's known they were there anyway. This is routine.
At this point, law enforcement authorities are requesting information from cell phone companies about individual Americans over a million times a year as a recent Wired article detailed….
Mobile carriers responded to a staggering 1.3 million law enforcement requests last year for subscriber information, including text messages and phone location data, according to data provided to Congress.
#7 Students Are Increasingly Being Tracked By RFID Microchips
RFID microchips are increasingly becoming a part of our every day lives.  In fact, some school districts are now using them to track school attendance.  Just check out what is happening in one school district down in Texas….
Northside Independent School District plans to track students next year on two of its campuses using technology implanted in their student identification cards in a trial that could eventually include all 112 of its schools and all of its nearly 100,000 students.

District officials said the Radio Frequency Identification System (RFID) tags would improve safety by allowing them to locate students — and count them more accurately at the beginning of the school day to help offset cuts in state funding, which is partly based on attendance.
#8 Spy Cams In Hospitals To Monitor Handwashing
Would you want a surveillance camera watching you in the restroom?
Don't laugh – this is actually happening in some places.  The following is from a recent Natural News article….
Here goes the last great American sanctuary from intrusion- bathrooms with spy cams. Going to the bathroom has now been monitored in a hospital in NY where sensors were placed on the doors to identify workers entering and exiting and cameras placed to view sinks to insure proper hand hygiene.
#9 Spyware That Monitors The Behavior Of Government Workers
According to the Washington Post, the federal government is now actually using advanced spyware to closely monitor the behavior of some government employees while they are at work….
When the Food and Drug Administration started spying on a group of agency scientists, it installed monitoring software on their laptop computers to capture their communications.

The software, sold by SpectorSoft of Vero Beach, Fla., could do more than vacuum up the scientists' e-mails as they complained to lawmakers and others about medical devices they thought were dangerous. It could be programmed to intercept a tweet or Facebook post. It could snap screen shots of their computers. It could even track an employee's keystrokes, retrieve files from hard drives or search for keywords.
#10 The NSA Warrantless Surveillance Programs
Virtually every single electronic communication in the world (including all phone calls, all faxes, and all emails) is intercepted and recorded by an international surveillance network run by the NSA and several other large international intelligence agencies.
For a long time this was an "open secret" that everyone kind of knew about but that nobody ever did anything about.
Fortunately, the Electronic Frontier Foundation is now fighting back, and they have three former NSA employees on their side….
Three whistleblowers – all former employees of the National Security Agency (NSA) – have come forward to give evidence in the Electronic Frontier Foundation's (EFF's) lawsuit against the government's illegal mass surveillance program, Jewel v. NSA.

In a motion filed today, the three former intelligence analysts confirm that the NSA has, or is in the process of obtaining, the capability to seize and store most electronic communications passing through its U.S. intercept centers, such as the "secret room" at the AT&T facility in San Francisco first disclosed by retired AT&T technician Mark Klein in early 2006.

"For years, government lawyers have been arguing that our case is too secret for the courts to consider, despite the mounting confirmation of widespread mass illegal surveillance of ordinary people," said EFF Legal Director Cindy Cohn. "Now we have three former NSA officials confirming the basic facts. Neither the Constitution nor federal law allow the government to collect massive amounts of communications and data of innocent Americans and fish around in it in case it might find something interesting. This kind of power is too easily abused. We're extremely pleased that more whistleblowers have come forward to help end this massive spying program."
According to one of the whistleblowers, the NSA "has the capability to do individualized searches, similar to Google, for particular electronic communications in real time through such criteria as target addresses, locations, countries and phone numbers, as well as watch-listed names, keywords, and phrases in email."
#11 Pre-Crime Surveillance Technology
Did you think that "pre-crime" was just something for science fiction movies?
Unfortunately, that is no longer the case.  A company known as BRS Labs has developed "pre-crime surveillance cameras" that they claim can identify potential terrorists and criminals even before they strike.
Yes, this sounds like a bunch of nonsense, but some law enforcement authorities are taking this quite seriously.  In fact, dozens of these "pre-crime surveillance cameras" are being put up at major transportation hubs all over San Francisco….
In its latest project BRS Labs is to install its devices on the transport system in San Francisco, which includes buses, trams and subways.

The company says will put them in 12 stations with up to 22 cameras in each, bringing the total number to 288.

The cameras will be able to track up to 150 people at a time in real time and will gradually build up a 'memory' of suspicious behaviour to work out what is suspicious.
#12 Mobile Backscatter Vans
Do you think that you can get away from the TSA scanners by simply refusing to fly and by avoiding all U.S. airports?
Don't be so sure.
In fact, law enforcement authorities all over the country will soon be driving around in unmarked vans looking inside your cars and even under your clothes using the same backscatter technology currently being used by the TSA at U.S. airports….
American cops are set to join the US military in deploying American Science & Engineering's Z Backscatter Vans, or mobile backscatter radiation x-rays. These are what TSA officials call "the amazing radioactive genital viewer," now seen in airports around America, ionizing the private parts of children, the elderly, and you (yes you).

These pornoscannerwagons will look like regular anonymous vans, and will cruise America's streets, indiscriminately peering through the cars (and clothes) of anyone in range of its mighty isotope-cannon. But don't worry, it's not a violation of privacy. As AS&E's vice president of marketing Joe Reiss sez, "From a privacy standpoint, I'm hard-pressed to see what the concern or objection could be."
#13 Automated License Plate Readers
In a previous article, I discussed a Washington Post article that detailed how automated license plate readers are now being used to track the movements of a vehicle from the time that it enters Washington D.C. to the time that it leaves….
More than 250 cameras in the District and its suburbs scan license plates in real time, helping police pinpoint stolen cars and fleeing killers. But the program quietly has expanded beyond what anyone had imagined even a few years ago.

With virtually no public debate, police agencies have begun storing the information from the cameras, building databases that document the travels of millions of vehicles.

Nowhere is that more prevalent than in the District, which has more than one plate-reader per square mile, the highest concentration in the nation. Police in the Washington suburbs have dozens of them as well, and local agencies plan to add many more in coming months, creating a comprehensive dragnet that will include all the approaches into the District.
#14 Data Mining
Private companies are almost more eager to invade your privacy than the government is.
In fact, there are a whole bunch of very large corporations that are making a fortune by gathering every shred of information about you that they possibly can and selling that information for profit.  It is called "data mining", and it is an industry that has absolutely exploded in recent years.
One of the largest data mining companies is known as Acxiom.  That firm has actually compiled information on more than 190 million people in the United States alone….
The company fits into a category called database marketing. It started in 1969 as an outfit called Demographics Inc., using phone books and other notably low-tech tools, as well as one computer, to amass information on voters and consumers for direct marketing. Almost 40 years later, Acxiom has detailed entries for more than 190 million people and 126 million households in the U.S., and about 500 million active consumers worldwide. More than 23,000 servers in Conway, just north of Little Rock, collect and analyze more than 50 trillion data 'transactions' a year.
#15 The Growing Use Of Facial Recognition Technology
Most Americans do not realize this, but the use of facial recognition technology has absolutely exploded in recent years.
For example, did you know that there are now 32 states that use some type of facial recognition technology for DMV photos?
That is why they give you such strict instructions when you get your DMV photo taken.  They want your photo to be able to work with the database.
But the government is not the only one using creepy facial recognition technology.  The following is from a recent article by Naomi Wolf….
A software engineer in my Facebook community wrote recently about his outrage that when he visited Disneyland, and went on a ride, the theme park offered him the photo of himself and his girlfriend to buy – with his credit card information already linked to it. He noted that he had never entered his name or information into anything at the theme park, or indicated that he wanted a photo, or alerted the humans at the ride to who he and his girlfriend were – so, he said, based on his professional experience, the system had to be using facial recognition technology. He had never signed an agreement allowing them to do so, and he declared that this use was illegal. He also claimed that Disney had recently shared data from facial-recognition technology with the United States military.

Yes, I know: it sounds like a paranoid rant.

Except that it turned out to be true. News21, supported by the Carnegie and Knight foundations, reports that Disney sites are indeed controlled by face-recognition technology, that the military is interested in the technology, and that the face-recognition contractor, Identix, has contracts with the US government – for technology that identifies individuals in a crowd.
#16 Rapid DNA Testing
But what law enforcement authorities like even better than facial recognition technology is DNA testing.
The following is from a recent article by Ellen Messmer….
It's been the FBI's dream for years — to do near-instant DNA analysis using mobile equipment in the field — and now "Rapid DNA" gear is finally here.

The idea is that you simply drop into the system a cotton swab with a person's saliva, for example, and the "Rapid DNA" machine spits out the type of DNA data that's needed to pin down identity. Now that such equipment exists, the FBI is pushing to get it into the hands of law enforcement agencies as soon as possible.
#17 The FBI's Next Generation Identification System
It was recently announced that the FBI is spending a billion dollars to develop a "Next Generation Identification System" that will combine the most advanced biometric identification technologies to create a database superior to anything that law enforcement in the United States has ever had before….
The US Federal Bureau of Investigation has begun rolling out its new $1 billion biometric Next Generation Identification (NGI) system. In essence, NGI is a nationwide database of mugshots, iris scans, DNA records, voice samples, and other biometrics, that will help the FBI identify and catch criminals — but it is how this biometric data is captured, through a nationwide network of cameras and photo databases, that is raising the eyebrows of privacy advocates.

Until now, the FBI relied on IAFIS, a national fingerprint database that has long been due an overhaul. Over the last few months, the FBI has been pilot testing a facial recognition system — and soon, detectives will also be able to search the system for other biometrics such as DNA records and iris scans.
#18 The NYPD's Domain Awareness System
Local law enforcement agencies around the country are also spending big bucks to upgrade their surveillance capabilities.  The new "Domain Awareness System" that the NYPD just put in was described in a recent article by Neal Ungerleider….
The New York Police Department is embracing online surveillance in a wide-eyed way. Representatives from Microsoft and the NYPD announced the launch of their new Domain Awareness System (DAS) at a lower Manhattan press conference today. Using DAS, police are able to monitor thousands of CCTV cameras around the five boroughs, scan license plates, find out the kind of radiation cars are emitting, and extrapolate info on criminal and terrorism suspects from dozens of criminal databases … all in near-real time.
But don't think that you are getting off the hook if you don't live in New York City.  The truth is that Microsoft has big plans for putting in these kinds of systems nationwide.
#19 Trapwire
Did you know that a huge network of incredibly advanced spy cameras is currently being installed nationwide?
Yes, I know that it sounds like something off of a television show, but this is actually true.  It is called "Trapwire", and I described this emerging system in one of my recent articles….
"You are being watched.  The government has a secret system – a machine – that spies on you every hour of every day."  That is how each episode of "Person of Interest" on CBS begins.  Most Americans that have watched the show just assume that such a surveillance network is completely fictional and that the government would never watch us like that.  Sadly, most Americans are wrong.  Shocking new details have emerged this week which prove that a creepy nationwide network of spy cameras is being rolled out across the United States.  Reportedly, these new spy cameras are "more accurate than modern facial recognition technology", and every few seconds they send back data from cities and major landmarks all over the United States to a centralized processing center where it is analyzed.  The authorities believe that the world has become such a dangerous place that the only way to keep us all safe is to watch what everyone does all the time.  But the truth is that instead of "saving America", all of these repressive surveillance technologies are slowly killing our liberties and our freedoms.  America is being transformed into an Orwellian prison camp right in front of our eyes, and very few people are even objecting to it.
An RT article was one of the first news sources to reveal some of the shocking details about this new program….
Former senior intelligence officials have created a detailed surveillance system more accurate than modern facial recognition technology — and have installed it across the US under the radar of most Americans, according to emails hacked by Anonymous.

Every few seconds, data picked up at surveillance points in major cities and landmarks across the United States are recorded digitally on the spot, then encrypted and instantaneously delivered to a fortified central database center at an undisclosed location to be aggregated with other intelligence. It's part of a program called TrapWire and it's the brainchild of the Abraxas, a Northern Virginia company staffed with elite from America's intelligence community. The employee roster at Arbaxas reads like a who's who of agents once with the Pentagon, CIA and other government entities according to their public LinkedIn profiles, and the corporation's ties are assumed to go deeper than even documented.
So after reading all of the information above, is there anyone out there that still doubts that America is being transformed into a giant surveillance grid?
The frightening thing is that there is a large percentage of the American people that are aware of many of these things, but they are convinced that these technologies are actually making society "better" and "safer".
We desperately need to wake up America while there is still time.  Please share this article with your family, your friends and your social media contacts on the Internet.
If we can get enough people to wake up, perhaps there is still enough time to turn this country in a different direction.
Will the final chapters of our history be a complete and total nightmare or will the final chapters of our history be the greatest chapters of all?
The choice, America, is up to you.