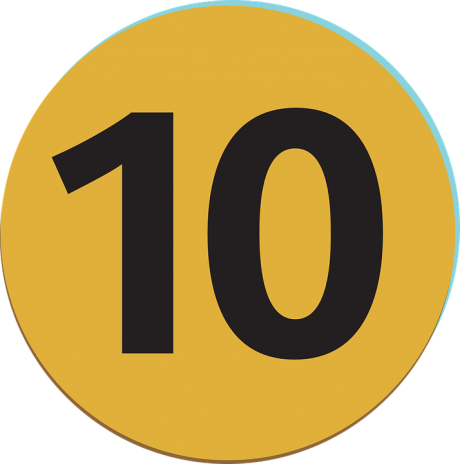 Can the craziest election in modern American history get even crazier? At this point we are just 28 days away from the election, and it appears that an all-out attempt is being made to sabotage Donald Trump's campaign. But the big surprise is where the worst of this sabotage is coming from. We always knew that politics in America is a dirty game, and that the Clintons are the dirtiest players in the game. And we always knew that the mainstream media was going to be in Clinton's corner, although it has been a shock to what degree they have completely abandoned any pretense of objectivity during this election cycle. So it was always going to be an uphill battle for Donald Trump, but what he didn't anticipate was blatant and widespread sabotage of his campaign from within his own party. In recent days it has become clear that the worst sabotage to the Trump campaign is being done by people that are supposed to be on his side.
It is being called "the Republican civil war", and I don't think that is overstating the case at all. Prominent Republicans all over America have turned their backs on Trump in recent days, and many of them have even publicly announced that they are going to be voting for Hillary Clinton.
I have always said that the establishment would move heaven and earth in order to keep Donald Trump out of the White House, and that is precisely what we are watching unfold right in front of us. Establishment Republicans, establishment Democrats, the mainstream media and the Clinton campaign are all working together to torpedo the Trump movement. Never before in modern American history have we seen anything like this. The following are 10 signs that an all-out attempt is being made to sabotage the Trump campaign just before the election…
1. Gateway Pundit is reporting on rumors that it was actually a close advisor to Paul Ryan (who wants to run for president in 2020 by the way) that leaked the now infamous Trump audio recording to the press.
2. The Blaze is reporting that there is a "mass hunt underway" at NBC News for more damaging comments that can be used against Trump.
3. According to Bill O'Reilly, there are three major media organizations that have "ordered their employees to destroy Donald Trump".
4. There is a major push to have tapes from The Apprentice released which supposedly contain even more damaging things than were said on the audio recording released by the Washington Post.
5. According to Mike Cernovich, there are widespread reports of local GOP officials sabotaging the Trump campaign on the local level in critical swing states.
6. USA Today is reporting that 180 prominent Republican leaders have either denounced Trump or revoked their endorsements of him since the release of the tape containing Trump's lewd remarks.
7. George W. Bush's niece, Lauren Bush Lauren, has announced that she is going to be voting for Hillary Clinton.
8. Glenn Beck has admitted that he considered voting for Hillary Clinton, but that instead he will be voting for Constitution Party candidate Darrell Castle.
9. Christianity Today, the largest and most prominent magazine for evangelical Christians, has just posted a scathing anti-Trump editorial.
10. The mainstream media is breathlessly proclaiming that "civil war" has broken out in the Republican Party, and to a large extent they are actually correct. Never before in U.S. political history have we seen a major party so divided less than a month before a presidential election.
If Donald Trump can overcome the release of the lewd tape, the sabotage of his campaign by members of his own party and the worst pounding that any presidential candidate has ever taken from the mainstream media to win the election, it will be the biggest miracle in American political history by far.
But even if Donald Trump is able to overcome all of these factors and get the votes that he needs, the truth is that the election could still be stolen from him. There was widespread evidence of very serious election fraud in 2012, and I recently sat down with Zach Drew and Sasha Volz of RITN and explained why we need to be watching for the same things on election day in 2016…
Before I end this article, I just want to comment on why some top Republicans are so motivated to sabotage the Trump campaign.
If Donald Trump wins in 2016, it would be nearly impossible for any Republican to challenge him for the nomination in 2020.
That would mean that the next time any top Republican could realistically shoot for the White House would be 2024.
This helps to explain why Jeb Bush, Mitt Romney and Paul Ryan have been so openly hostile to the Trump campaign. A Trump loss "keeps 2020 open", and many analysts believe that after four years of Hillary Clinton it would be a golden opportunity for a Republican candidate.
So the truth is that much of this opposition to Trump is simply based on selfish political ambition.
Unfortunately, this civil war in the Republican Party has paved the way for Hillary Clinton to get into the White House, and I don't believe that there will be any way that our nation will recover from that. To a certain extent the damage has already been done, but four years under Hillary would certainly finish us off.
I don't know what the result of the election in November will be, so it is entirely possible that Donald Trump could still pull off a miraculous turnaround.
But right now things look really bad for his campaign, and things seem to be getting worse with each passing day.
About the author: Michael Snyder is the founder and publisher of The Economic Collapse Blog and End Of The American Dream. Michael's controversial new book about Bible prophecy entitled "The Rapture Verdict" is available in paperback and for the Kindle on Amazon.com.*