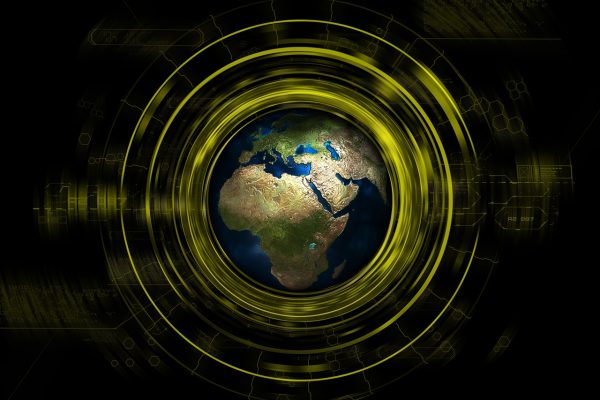 Should we be alarmed by all of the seismic activity that is suddenly happening all over the globe?  I don't know if you have noticed, but major earthquakes and earthquake swarms have been shaking key areas of our planet in recent weeks.  On Monday, it was Japan's turn.  It was being reported that a magnitude 6.5 earthquake had been detected southeast of Honshu, Japan and that immediately got my attention.  Whenever a significant earthquake hits Japan, I am always reminded of the looming threat of Mt. Fuji.  One of these days, Mt. Fuji is going to come roaring back to life and Tokyo will be absolutely devastated.  Let us hope that such a cataclysm can be put off for as long as possible.
Prior to the earthquake near Honshu, a magnitude 7.5 quake rattled northern Peru on Sunday…
A magnitude 7.5 earthquake rocked northern Peru on Sunday, collapsing a 16th-century Catholic church tower although no deaths or serious injuries were immediately reported.
The good news is that the quake happened in a sparsely populated region, but it came right after a magnitude 5.1 earthquake had struck the outskirts of Lima…
The quake struck hours after a magnitude 5.1 temblor with the epicenter in the outskirts of Lima rattled the region. Hernando Tavera, head of the Geophysical Institute of Peru, said at least four aftershocks took place after the latter quake, and he warned residents to prepare for more aftershocks.
The coast of Peru sits directly along the Ring of Fire just like the west coast of the United States does, and earlier this month a very alarming earthquake swarm in northern California received quite a bit of attention…
A swarm of earthquakes rumbled under the San Ramon-Danville area Wednesday, measuring as high as 3.9 in magnitude, giving local residents a subtle reminder of the seismic activity deep under the region.

The 3.9 magnitude quake struck at 11:43 a.m., followed by an aftershock measuring 2.6 magnitude at 11:46 a.m., according to the U.S. Geological Survey. A third aftershock with 3.0 magnitude struck at 11:58 a.m. More than a dozen smaller quakes have followed over the last several hours.
Could it be possible that the Ring of Fire is moving into a period of increased activity?
We know that it is just a matter of time before California is hit by the "Big One", and so we will want to closely watch the west coast in the months ahead.
Meanwhile, the east coast is being shaken as well.
On Saturday, North Carolina was hit by the sixth significant earthquake in less than a week…
Another small earthquake shook North Carolina near Winston-Salem early on Saturday, Nov. 27, geologists said. The 1.9 magnitude quake hit at about 7:55 a.m., according to the U.S. Geological Survey. Its epicenter was located about 3 miles southwest of Winston-Salem, which is in Forsyth County and about 100 miles west of Raleigh.
The middle of the country has been seeing unusual earthquakes too.  On November 17th, the New Madrid fault zone was hit by multiple earthquakes, including a magnitude 4.0 quake that really shook a lot of people up.
I have been writing about the danger posed by the New Madrid fault zone for a very long time, and scientists assure us that at some point our luck will run out.
Speaking of potential threats, there is an area west of Yellowstone that has been shaken by more than 4,300 significant earthquakes since early 2020…
Since that initial large earthquake in 2020, known as a mainshock, there have been over 4,300 aftershocks in the same area. According to the USGS, this uptick in seismic activity has alarmed some people. "A common question seen after many earthquakes in the western U.S. is "Will this earthquake trigger an eruption at Yellowstone?" Or, "is this seismicity related to Yellowstone?", USGS wrote in today's update. However they also provided a simple answer: "no."
Hopefully the USGS is correct.
Because a full-blown eruption of Yellowstone would be an unimaginable catastrophe.
In recent years, we have seen once dormant volcanoes erupt all over the planet.  The eruption that we recently witnessed in the Canary Islands is just one example, and we just learned that "several new volcanic vents" on the side of that volcano have just opened up…
Several new volcanic vents have opened up on the Spanish island of La Palma, releasing new lava that is speeding down a ridge and threatening to widen the damage to evacuated land, roads and homes, authorities said last night.

The molten rock coming out from the main new vent was very fluid and was advancing at a speed of 20ft per minute towards areas unspoiled until now, said María José Blanco, a spokeswoman for Spain's National Geographic Institute.
So much is happening all over the globe that it is easy to become numb to it all.
For example, earlier today I came across a story about a "highly pathogenic" strain of the bird flu that had just been detected in France…
France has detected a "highly pathogenic" strain of bird flu at a poultry farm close to the Belgian border, the government said today.

It's the first time since an serious outbreak last winter that the avian flu has been found in a French farm, the agriculture ministry said in a statement, although four cases have been found among wildlife and three in backyard poultry.
In the old days, that sort of a story would have instantly made headlines all over the world.
But now it barely makes a blip in the news.
And I almost skipped over that story because at first I didn't realize that it was significant.
After going through so much over the last couple of years, many of us have developed "disaster fatigue" at this point.
But the truth is that what we have been through so far is just the beginning.
Much more is coming, and most of the population is completely and utterly unprepared for what is ahead.
***It is finally here! Michael's new book entitled "7 Year Apocalypse" is now available in paperback and for the Kindle on Amazon.***
About the Author: My name is Michael Snyder and my brand new book entitled "7 Year Apocalypse" is now available on Amazon.com.  During this season, I would like to encourage you to send digital copies of my new book to your family and friends as gifts.  That will help to support the work that I am doing, and it will help to multiply the impact of the book.  In addition to my new book I have written five other books that are available on Amazon.com including  "Lost Prophecies Of The Future Of America", "The Beginning Of The End", "Get Prepared Now", and "Living A Life That Really Matters". (#CommissionsEarned)  By purchasing the books you help to support the work that my wife and I are doing, and by giving it to others you help to multiply the impact that we are having on people all over the globe.  I have published thousands of articles on The Economic Collapse Blog, End Of The American Dream and The Most Important News, and the articles that I publish on those sites are republished on dozens of other prominent websites all over the globe.  I always freely and happily allow others to republish my articles on their own websites, but I also ask that they include this "About the Author" section with each article.  The material contained in this article is for general information purposes only, and readers should consult licensed professionals before making any legal, business, financial or health decisions.  I encourage you to follow me on social media on Facebook and Twitter, and any way that you can share these articles with others is a great help.  During these very challenging times, people will need hope more than ever before, and it is our goal to share the gospel of Jesus Christ with as many people as we possibly can.