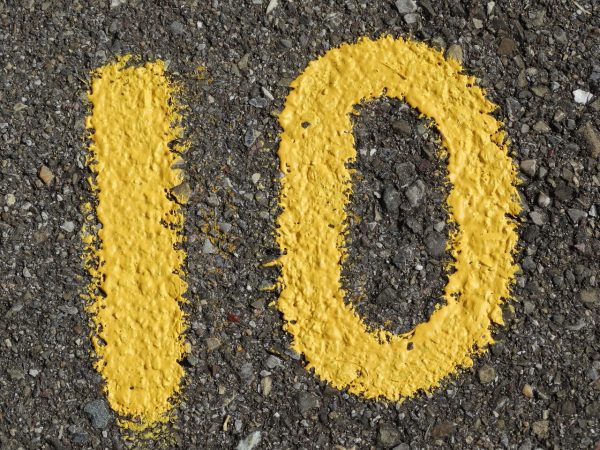 All over America, crime has started to spiral out of control.  But of course some areas are much worse than others.  In particular, many of our most important core urban areas have degenerated into drug-infested, crime-ridden hellholes.  Some pundits are using the term "war zones" to describe what is taking place in these areas, and unfortunately that is not an exaggeration.  Once upon a time, the United States was one of the most civilized societies that the world had ever seen, but now we have become a cautionary tale to the rest of the planet.  The fabric of our society is steadily decaying all around us, and if we stay on the path that we are on things will only continue to get even worse.
In this article I am going to share with you 10 examples that demonstrate what I am talking about, and then at the end of the article I will reveal what all 10 examples have in common.
#1 Memphis has become one of the most dangerous cities in America, and over the weekend they had a mass shooting that made headlines all over the nation…
One person was killed and 10 were injured early Sunday after a shooting in Tennessee, according to a news release from the Memphis Police Department posted on Twitter.

Police released photos of three men they said are persons of interest shortly before noon on Sunday. One of the men may have been injured and in need of medical attention, according to police.
#2 Portland was once one of the most beautiful cities on the entire planet, but now addicts openly get high on Portland buses…
Apparently the Portland busses now have fentanyl smoking sections pic.twitter.com/BGZM3FTAhI

— Jack Posobiec 🇺🇸 (@JackPosobiec) February 18, 2023
#3 In New York City, organized retail theft has become really big business.  And after having so much success in recent years, the thieves are starting to become extremely brazen…
The New York Police Department released footage on Thursday of four thieves who robbed a Givenchy store in Manhattan in a brazen dawn raid, smashing their way in with a hammer and fleeing on foot with $50,000 worth of goods.

The three men and one woman broke into the SoHo store at 7:30am on Saturday, NYPD said.
#4 Philadelphia has been a violent place for a long time, but what we are witnessing now is truly frightening.  On Saturday night, one police officer was ruthlessly shot in the head by an 18-year-old kid…
An 18-year-old man was arrested for fatally shooting a Philadelphia police officer in the head – before trying to steal his gun on Saturday night.

Miles Pfeffer, 18, is accused of shooting Temple University cop Chris Fitzgerald, 31, multiple times before going through his pockets and trying to steal his gun, according to the Philadelphia District Attorney's Office.
#5 Seattle used to be different from other cities.  In the old days, you could take your family down to the center of Seattle without fearing for your life.  But now crimes of extreme violence have become quite common…
The violence meted out against a 29-year-old man in a restaurant parking lot on Aurora Avenue North last week was both "excessive and alarming," according to King County prosecutors, who on Wednesday charged a 44-year-old man in the younger man's death.

Jorge Ardon Herrera suffered at least 20 injuries to his head, including multiple jaw fractures, according to the second-degree murder charge filed against Juan Manuel Gamez-Gamez.
#6 Washington D.C. once had "good areas" and "bad areas".  Unfortunately, almost everywhere in D.C. is a "bad area" now.  Just recently, authorities finally cleaned up an open air drug market that was operating very close to the White House "after months of promising to do so"…
The National Park Service (NPS) has cleared a dangerous homeless encampment in Washington, D.C.'s McPherson Square after months of promising to do so.

The city requested that NPS clear the park, which is situated just blocks from the White House, after three overdose deaths occurred in the last six months. The homeless people living in the camp were made aware that the city intended to have the park cleared in April, but the eviction date was moved up to Wednesday due to "high levels of illegal drug activity and other dangerous and unsafe activities," according to the Washington Post.
#7 San Francisco has become world famous for the drug abuse that goes on in that city.  Earlier this month, a house where illegal drugs were being manufactured literally exploded…
An arrest has been made on Friday in the house explosion that occurred Thursday in San Francisco's Outer Sunset neighborhood, according to law enforcement.

Darron Price, a 53-year-old resident, was booked for manslaughter, manufacturing drugs and two counts of child endangerment.

Neighbors continued to clean up their homes Friday evening following the deadly explosion.

"The extent of the glass that was in the house was unbelievable. We picked up two garbage cans of glass and we're still picking up glass," said Jack Noriega.
#8 In Los Angeles, the criminals no longer have respect for anyone.  In fact, a Catholic bishop was just brutally murdered right inside his own home…
The shooting death of a Catholic bishop hailed as a 'peacemaker' in his predominantly Hispanic neighborhood is being treated as a homicide, police in the City of Angels said – a day after deeming the incident 'suspicious.'

Revealed in a statement from the Los Angeles County Sheriff's Office on Sunday, the murder probe comes roughly 24 hours after the high-ranking bishop, 69-year-old David O'Connell, was gunned down inside his Hacienda Heights home by an unknown assailant.
#9 When I was growing up, I was always told that you "don't mess with Texas".  But these days the criminals in Austin, Texas have the police on the run…
Welcome to Austin, TEXAS. It didn't used to be like this. pic.twitter.com/I4iAMCvdis

— Savanah Hernandez (@sav_says_) February 19, 2023
#10 I certainly couldn't do an article like this without mentioning Chicago.  At this point, it is far more dangerous to be a young man in some areas of Chicago than it is to go to war…
For more than a decade, some people have used the term "Chiraq" — a mashup of Chicago and Iraq — to describe a city whose violence makes some neighborhoods feel like battle zones.

Now, researchers say they've found that some parts of Chicago are even deadlier for military-aged young men than what U.S. soldiers faced in war zones in Iraq and Afghanistan.

The risk of a man 18 to 29 years old dying in a shooting in the most violent ZIP code in Chicago — 60624, a swath of the West Side that includes Garfield Park — was higher than the death rate for U.S. soldiers in the Afghanistan war or for soldiers in an Army combat brigade that fought in Iraq, according to a study published in the medical journal JAMA Network Open.
So what do every single one of these examples have in common?
In each case, the city is run by Democrats.
Our major cities did not become drug-infested, crime-ridden hellholes by accident.
Doing the wrong things leads to the wrong results.
If we remain on the path that we are currently on, our country is not going to have a future.
Previous generations were so much more civilized than we are.
Have you ever wondered why that is?
Let me leave you with an example of what a civilized society is supposed to look like…
1950s. London. Can you imagine? pic.twitter.com/yvGT28fUFU

— Citizen Free Press (@CitizenFreePres) February 14, 2023
***It is finally here! Michael's new book entitled "End Times" is now available in paperback and for the Kindle on Amazon.***
About the Author: My name is Michael and my brand new book entitled "End Times" is now available on Amazon.com.  In addition to my new book I have written six other books that are available on Amazon.com including "7 Year Apocalypse", "Lost Prophecies Of The Future Of America", "The Beginning Of The End", and "Living A Life That Really Matters". (#CommissionsEarned)  When you purchase any of these books you help to support the work that I am doing, and one way that you can really help is by sending copies as gifts to family and friends.  Time is short, and I need help getting these warnings into the hands of as many people as possible.  I have published thousands of articles on The Economic Collapse Blog, End Of The American Dream and The Most Important News, and the articles that I publish on those sites are republished on dozens of other prominent websites all over the globe.  I always freely and happily allow others to republish my articles on their own websites, but I also ask that they include this "About the Author" section with each article.  The material contained in this article is for general information purposes only, and readers should consult licensed professionals before making any legal, business, financial or health decisions.  I encourage you to follow me on social media on Facebook and Twitter, and any way that you can share these articles with others is definitely a great help.  These are such troubled times, and people need hope.  John 3:16 tells us about the hope that God has given us through Jesus Christ: "For God so loved the world, that he gave his only begotten Son, that whosoever believeth in him should not perish, but have everlasting life."  If you have not already done so, I strongly urge you to invite Jesus Christ to be your Lord and Savior today.