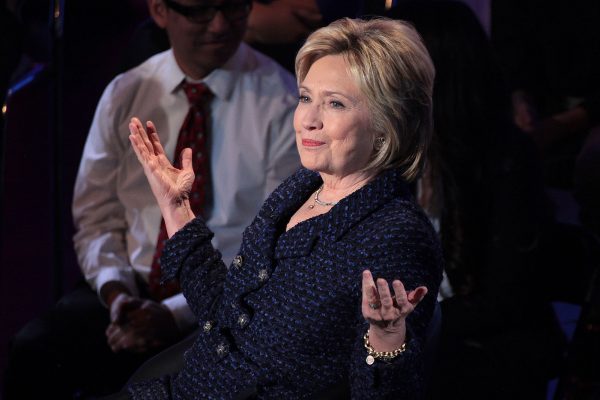 This is a scandal so huge that it could blow all of the other Clinton scandals totally out of the water.  It is being alleged that 18 to 20 CIA sources were either killed or imprisoned in China from 2010 to 2012 because the Chinese were reading all of Hillary Clinton's emails as soon as they were sent or received.  At the time, Clinton was using a private email server in conjunction with her duties as Secretary of State, and even though that was highly illegal Clinton was never charged with anything.  But now we have learned that a Chinese company had hacked Clinton's private server and was getting all of her emails in real time.  That Chinese company was "part of an intelligence operation", and that means that the Chinese government was also receiving all of Hillary Clinton's emails.  During the exact timeframe when these hacked emails were being received by the Chinese, "18 to 20 CIA sources" were either killed or imprisoned by China.  It doesn't take a genius to figure out how that happened.
Let's break this down one step at a time.
We just learned that there is a Chinese company that claims that it successfully hacked Hillary Clinton's private email server and has a copy "of every single email" that she either sent or received after the hacking took place…
A Chinese company that claims to have hacked Hillary Clinton's private server reportedly has a copy of every single email the former presidential candidate sent and received afterward. The Chinese state-owned company inserted a code that forwarded all Hillary's emails to them, and Donald Trump is already demanding that this is investigated.

According to reporting done by The Daily Caller, the Chinese state-owned firm operating in the Washington D.C. area wrote code that was then embedded in Hillary's private server and generated a "courtesy copy" for almost all her emails. Those were then forwarded to the Chinese company.
This story was originally broken by the Daily Caller, and they also reported that this hacking was done "as part of an intelligence operation"…
A Chinese-owned company operating in the Washington, D.C., area hacked Hillary Clinton's private server throughout her term as secretary of state and obtained nearly all her emails, two sources briefed on the matter told The Daily Caller News Foundation.

The Chinese firm obtained Clinton's emails in real time as she sent and received communications and documents through her personal server, according to the sources, who said the hacking was conducted as part of an intelligence operation.
This means that China was literally "reading Clinton's mail" whenever it was sent or received.
The pieces of the puzzle are really starting to come together.  Last month, U.S. Representative Louie Gohmert stated that the ICIG had discovered that nearly every single one of the emails on Hillary Clinton's private email server had been sent to a "foreign entity"…
The Intelligence Community Inspector General (ICIG) found that virtually all of Clinton's emails were sent to a "foreign entity," Rep. Louie Gohmert, a Texas Republican, said at a July 12 House Committee on the Judiciary hearing. He did not reveal the entity's identity, but said it was unrelated to Russia.
Now we know that the identity of that foreign entity was China.
Wow.
Hillary Clinton began serving as Secretary of State very early in 2009, and her final day as Secretary of State was February 1, 2013.
During that precise timeframe, "18 to 20 CIA sources" were either killed or imprisoned by the Chinese.  The following comes from Reuters…
China killed or imprisoned 18 to 20 CIA sources from 2010 to 2012, hobbling U.S. spying operations in a massive intelligence breach whose origin has not been identified, the New York Times reported on Saturday.

Investigators remain divided over whether there was a spy within the Central Intelligence Agency who betrayed the sources or whether the Chinese hacked the CIA's covert communications system, the newspaper reported, citing current and former U.S. officials.
The source of the intelligence breach is no longer a mystery.
It was Hillary Clinton.
Of those "18 to 20 CIA sources", at least a dozen were put to death.  Here is more from Reuters…
The Chinese killed at least a dozen people providing information to the CIA from 2010 through 2012, dismantling a network that was years in the making, the newspaper reported.

One was shot and killed in front of a government building in China, three officials told the Times, saying that was designed as a message to others about working with Washington.
This is the reason why we have a law that is supposed to prevent those that handle classified information from using email servers that are not secure.
People can end up dead when classified material is handled in a cavalier fashion, and that appears to be exactly what happened in this case.
But instead of being held accountable for this, Hillary Clinton will have a really good chance of winning the Democratic nomination if she decides to run again in 2020.
And if that happens, and if things don't go well for President Trump the next couple of years, Clinton would likely be the next president of the United States.
This article originally appeared on End Of The American Dream.  About the author: Michael Snyder is a nationally syndicated writer, media personality and political activist. He is publisher of The Most Important News and the author of four books including The Beginning Of The End and Living A Life That Really Matters.