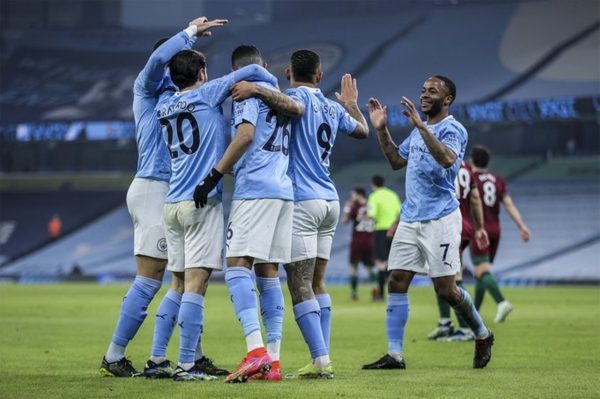 Greed is one of the seven deadly sins, and what the wealthiest football clubs in Europe are trying to pull off stinks of pure greed.  I don't normally write a lot about sports, because in the grand scheme of things there are so many other topics that are of far greater importance, but today I am going to make an exception.  When I was a kid, my father was in the U.S. Navy, and we spent six years in Naples, Italy while my father was stationed there.  During those years, I fell in love with European football, and I still follow the game to this day.  Unfortunately, what 12 ultra-wealthy owners are trying to do threatens to destroy the game, and we must collectively take action to stop that from happening.
One of the great things about European football is that any club can dream of one day winning the Champions League.  Even if your favorite club is currently sitting in the lowest division, it has the opportunity each year to be promoted to a higher division.  And once a club reaches the top division, it has the opportunity to qualify for the Champions League.  It is a system based on sporting merit, and the roots of this beautiful system go back more than 100 years.
But now 12 obscenely wealthy owners want to throw the old system away and create a new mostly closed ecosystem that is modeled after U.S. sports leagues.
This week, those owners announced the creation of a "European Super League".  It will feature 15 permanent "founding teams", and five other clubs would be allowed to qualify each year based on their achievements from the previous season.
But so far, only 12 "founding teams" have signed on to the plan…
Arsenal
Chelsea
Liverpool
Manchester City
Manchester United
Tottenham Hotspur
Atletico Madrid
Barcelona
Real Madrid
AC Milan
Inter Milan
Juventus
As you can see, six of the teams are from the Premier League, three of the teams are from La Liga, and three of the teams are from Serie A.
It is being reported that Bayern Munich, Dortmund and PSG were all urged to join, but thankfully all of them declined.
At first glance, this structure seems exceedingly unfair.  After all, why should Premier League teams get six slots?  Arsenal hasn't won anything in ages, and Tottenham hasn't won anything important in decades.  The only reason those two clubs are on the list is because they have lots of money.
And it is deeply insulting that the Bundesliga was only offered two slots and Ligue 1 was only offered one slot.
Of course the entire system is deeply insulting to all of the other football clubs in Europe.  A semi-closed shop such as this would result in 15 elite teams dominating everyone else from this point forward.  The hundreds of other successful teams in Europe would all be relegated to second class status permanently, and many of them would inevitably end up folding.
This "super league" would also greatly devalue each of the national leagues that make up the European football ecosystem.  All of the big television money would go to the "super league", and the national leagues would end up fighting over table scraps.
The "European Super League" is slated to run from August to May every year, and CNN is reporting that "the current clubs involved outlined plans to potentially start the competition in August 2021."
If this goes ahead, it has the potential to be the death of European football as we know it today.
But this is what the wealthy clubs seem to want.  Real Madrid president Florentino Perez says that the COVID pandemic has devastated revenues, and he sees this new league as the solution…
"The important clubs of Spain, England and Italy have to find a solution to this very bad situation that football is in," Perez said. "We came to a conclusion that by creating a Super League, instead of playing Champions League midweek, we can alleviate lost revenue.

"Football needs to evolve, like life does … Soccer needs to adapt to the times we live in. Football is losing interest … Something must be done and the pandemic hastened that. We are all ruined."
Unsurprisingly, this new league is being bankrolled by JP Morgan, and the founding teams are slated to receive more than 4 billion dollars in funding…
The ESL's already-wealthy founding teams will collectively be given 3.5 billion euros ($4.2 billion) to spend on infrastructure investments. They'll also get a welcome bonus of up to 300 million euros each for joining the Super League, according to The Financial Times.
These 12 owners seem determined to move ahead with their insidious plans, but ultimately it is the fans that have the final say.
If we choose to boycott the "European Super League" it will fail.  And the good news is that the vast majority of European football fans seem united in their opposition to this new league…
WE should perhaps congratulate the robber barons behind our "big six" clubs for concocting a scheme so appalling that, even in this divisive era, it has united just about everyone in outraged condemnation.

Players, fans, Royals, ­politicians of all stripes. Even Boris Johnson and ­Jeremy Corbyn find themselves on the same side.
The Premier League never should have allowed so many ultra-wealthy foreign owners to take control of their marquee teams, because now it is several of those ultra-wealthy owners that are the driving force behind this new league…
'Don't let the owners forcing through the Super League hide behind their club's name,' read a tweet from one fan. 'It's not Liverpool and Manchester United you're angry at. It's Fenway Sports Group. John Henry. Joel Glazer. [Chelsea owner Roman] Abramovich. Tottenham chairman Daniel] Levy. Kroenke. [Manchester City owner Sheikh] Mansour. And the rest.
Previously, I had been a fan of several of the teams that intend to be a part of this new league, but not anymore.
The owners of these teams are trying to destroy the game that so many of us love, and they must be stopped.
Fortunately, UEFA has already released a statement indicating that it is going to do everything that it possibly can to stop this new league…
"We wish to reiterate that we — UEFA, the English FA, RFEF, FIGC, the Premier League, LaLiga, Lega Serie A, but also FIFA and all our member associations — will remain united in our efforts to stop this cynical project, a project that is founded on the self-interest of a few clubs at a time when society needs solidarity more than ever," the statement reads in part.

"We will consider all measures available to us, at all levels, both judicial and sporting in order to prevent this happening. Football is based on open competitions and sporting merit; it cannot be any other way."
In the coming days, we could see things happen that would have once been absolutely unimaginable.
For example, there are rumors that Arsenal, Chelsea, Tottenham, Liverpool, Manchester United and Manchester City could all be kicked out of the Premier League at the end of the season…
At a Prem meeting on Tuesday — from which the six giants have been excluded — the other teams are set to agree to demand United, Liverpool, City, Arsenal, Chelsea and Spurs all leave the league at the end of the season.

The outsiders are angry at what they called "underhanded" dealing by the Big Six, despite previous promises of unity collective agreements to back the Prem.
And one UEFA committee member is actually suggesting that Chelsea, Manchester City and Real Madrid should be kicked out of the current Champions League competition…
And a UEFA committee member says semi-finalists Chelsea, Manchester City and Real Madrid could be kicked out of this season's Champions League.

Jesper Moller, head of the Danish FA, told broadcaster DR: "The clubs must go, and I expect that to happen on Friday. Then we have to find out how to finish (this season's) Champions League tournament.

"There is an extraordinary executive committee meeting on Friday."
These are crazy times.
European football is about to descend into a state of civil war, and there will be litigation for years.
But in the end it will be the fans that decide the future of European football, and that is why we must boycott the "European Super League" completely.
If we financially destroy their project, the ultra-wealthy owners will eventually back down, and order will be restored.
***Michael's new book entitled "Lost Prophecies Of The Future Of America" is now available in paperback and for the Kindle on Amazon.***
About the Author: My name is Michael Snyder and my brand new book entitled "Lost Prophecies Of The Future Of America" is now available on Amazon.com.  In addition to my new book, I have written four others that are available on Amazon.com including The Beginning Of The End, Get Prepared Now, and Living A Life That Really Matters. (#CommissionsEarned)  By purchasing the books you help to support the work that my wife and I are doing, and by giving it to others you help to multiply the impact that we are having on people all over the globe.  I have published thousands of articles on The Economic Collapse Blog, End Of The American Dream and The Most Important News, and the articles that I publish on those sites are republished on dozens of other prominent websites all over the globe.  I always freely and happily allow others to republish my articles on their own websites, but I also ask that they include this "About the Author" section with each article.  The material contained in this article is for general information purposes only, and readers should consult licensed professionals before making any legal, business, financial or health decisions.  I encourage you to follow me on social media on Facebook, Twitter and Parler, and any way that you can share these articles with others is a great help.  During these very challenging times, people will need hope more than ever before, and it is our goal to share the gospel of Jesus Christ with as many people as we possibly can.