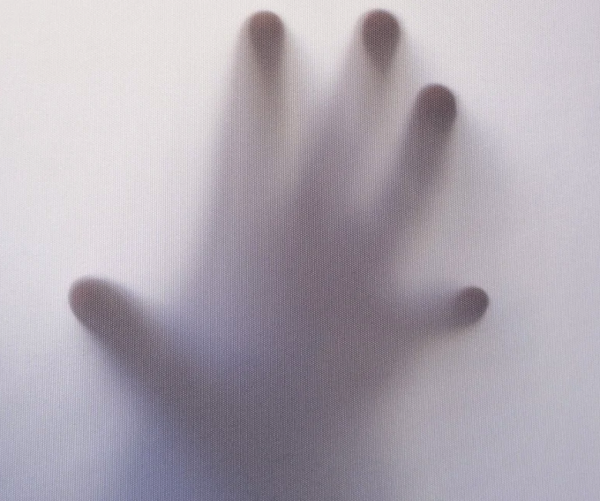 Our violent, blood-soaked culture has produced a violent, blood-soaked reality in our streets.  The final numbers for 2020 have finally been released by the FBI, and they are stunning.  Prior to last year, the largest one year increase in the murder rate in the United States was 12.7 percent, and that came all the way back in 1968.  Needless to say, many of you that are reading this article were not even alive in 1968.  Well, we didn't just break the old record last year.  We more than doubled it.  According to the FBI's annual report on crime, the nationwide murder rate was up about 29 percent in 2020…
The United States in 2020 experienced the biggest rise in murder since the start of national record-keeping in 1960, according to data gathered by the FBI for its annual report on crime.

The Uniform Crime Report will stand as the official word on an unusually grim year, detailing a rise in murder of around 29%. The previous largest one-year change was a 12.7% increase in 1968.
Let that sink in for a minute.
Never before in U.S. history has the murder rate shot up so rapidly.
And guess what?
The murder rate is even higher this year than it was last year.
According to the New York Times, so far in 2021 the murder rate in our largest cities is almost 10 percent higher than it was during the same period in 2020…
The evidence from big cities suggests murder is still up in 2021 relative to 2020, although the increase is not nearly as big. My collection of data from 87 cities with publicly available year-to-date data shows murder up by 9.9 percent relative to comparable points in 2020.
That means that the violence in our inner cities has gotten even worse.
So why is this happening?
In an editorial for USA Today, a former deputy police commissioner linked the rise in violent crime to a lack of policing…
After the George Floyd protests started in New York City, the New York Police Department logged 45,000 fewer arrests from June to December — a 38% decline while the Big Apple added more than 100 additional homicides (a 58% increase).

From June through the end of this February, Chicago's police made 31,000 fewer arrests — a 53% decline as murders rose 65%. In Louisville, where massive unrest included the shooting of two police officers during a protest, homicides jumped 87% as the police made 35% fewer vehicle stops since June while arrests plummeted 42% during summer months compared with 2019.

From Los Angeles and Houston to New Orleans and Minneapolis, the political response to the unrest lead to de-policing and the resulting record violence.
This trend toward less aggressive policing was a direct result of the George Floyd tragedy and the ensuing protests.
Nobody wants to become the next police officer that makes national news, and so police all over the nation have become much more cautious.
As a result, violent criminals now have much more freedom to operate, and they are taking advantage of it.
Every day we see more examples of the rising tide of violence.  For example, just hours ago a homeless man "with a rope tied around his neck" was found dead in Central Park…
A homeless man was found dead with a rope tied around his neck in Central Park Wednesday morning — and cops are now eyeing homicide, according to police and sources.

A woman who was gardening made the disturbing discovery around 8:15 a.m. in the meadow at East 65th Street and East Drive, cops said.

The 26-year-old man, who is known to police for frequenting the park, was found lying unconscious with a rope tied around his neck.
In America today, so many people that are pushed into homelessness end up dead.
We desperately need to do something about our growing homelessness crisis, because more people are ending up on the streets with each passing month.
I greatly applaud all of the private citizens that are taking the initiative to do what they can to help the homeless, but the streets are not safe for them either.
In fact, a man named Robert Herron was just killed in Oakland while he was right in the middle of feeding the homeless…
"I heard boom, boom, boom. Three to four shots. I turned to look and he's in the gutter," said Chavez.

One man who identified himself as 'Slim' Hoover said he was among those receiving a meal from the couple.

He said Herron suffered several gunshot wounds: "I was basically trying to keep him stable and alive until the paramedics and the police got there."
You have got to be pretty evil to kill someone while they are giving food to the homeless.
But you won't find our society's worst killers out in the streets.
Instead, you will find them walking the halls of power.
When we think of "murderers", we tend to envision young men with guns running around our decaying urban centers in the middle of the night.
But the biggest murderers sit behind big desks in cushy offices.
We like to think that the United States is a light to the rest of the world, but over the years the decisions that our leaders have made have resulted in death, destruction, pain and suffering on a scale that is difficult to put into words.
So I don't want anyone preaching to me about how "good" the United States is.
Because the truth is that we are not "good" at all.
And if the whole truth about our misdeeds ever gets revealed for the whole planet to see, the rest of the world is going to turn on us with great fury.
So yes, the crime in our streets is really bad, but what our most powerful men and women do behind closed doors is far worse, and eventually our entire nation will be held accountable for what they have done.
If you don't think that those running things are truly that bad, then you definitely have not been paying attention.
Sadly, much of the population actually enthusiastically supports what our top national leaders have been doing, and that makes them culpable too.
***It is finally here! Michael's new book entitled "7 Year Apocalypse" is now available in paperback and for the Kindle on Amazon.***
About the Author: My name is Michael Snyder and my brand new book entitled "7 Year Apocalypse" is now available on Amazon.com.  In addition to my new book I have written five others that are available on Amazon.com including  "Lost Prophecies Of The Future Of America", "The Beginning Of The End", "Get Prepared Now", and "Living A Life That Really Matters". (#CommissionsEarned)  By purchasing the books you help to support the work that my wife and I are doing, and by giving it to others you help to multiply the impact that we are having on people all over the globe.  I have published thousands of articles on The Economic Collapse Blog, End Of The American Dream and The Most Important News, and the articles that I publish on those sites are republished on dozens of other prominent websites all over the globe.  I always freely and happily allow others to republish my articles on their own websites, but I also ask that they include this "About the Author" section with each article.  The material contained in this article is for general information purposes only, and readers should consult licensed professionals before making any legal, business, financial or health decisions.  I encourage you to follow me on social media on Facebook and Twitter, and any way that you can share these articles with others is a great help.  During these very challenging times, people will need hope more than ever before, and it is our goal to share the gospel of Jesus Christ with as many people as we possibly can.