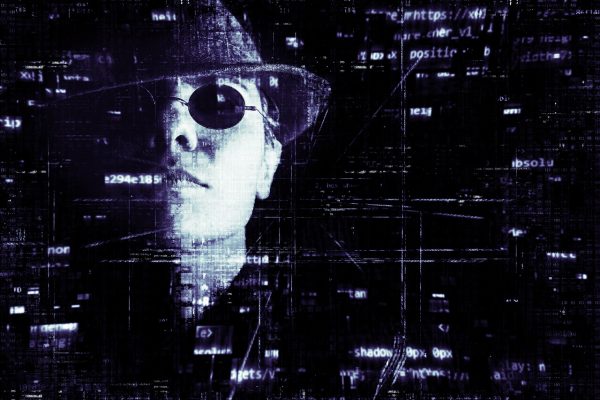 Not this again.  In the aftermath of the 2016 election, Democrats squarely blamed "Russian interference" for Trump's election victory, and they spent the next several years going down the rabbit hole of that conspiracy theory.  So here we are in the aftermath of the 2020 election, and once again they are pushing another "blame Russia" narrative.  In recent days the mainstream media has been breathlessly telling us about "a massive cyberattack" that was "the largest espionage attack in history", and even though they are not giving us any evidence that would point to the Russians, they are insisting that Russia must have been behind the attack.
Of course it is theoretically possible that the Russians could have done it, but the Chinese, the North Koreans and the Iranians also have extremely sophisticated cyberattack capabilities.
Why couldn't it have been one of them?
And it is entirely possible that we could have simply attacked ourselves so that we could blame it on the Russians later.
We probably will never know the actual truth in this matter.  The U.S. intelligence community has been lying to the American people for so long that most of us wouldn't believe them even if everything that they were saying was 100 percent true.  And whoever did actually conduct this cyberattack is almost certainly never going to admit it.
But what we do know is that this provides a convenient anti-Russia narrative for the deep state at a moment when it looks like a new administration might be entering the White House.
Needless to say, the mainstream media has fallen for the "blame Russia" angle hook, line and sinker.  For example, just check out the sort of stuff that is being said about this attack on CNN…
Richard Clarke worked under three administrations and served as special advisor to President George W. Bush. Appearing on The Lead with Jake Tapper Thursday, he offered terrifying insight into reports of a massive cyber-attack carried out on the U.S. government.

"This is the largest espionage attack in history," Clarke flatly opened to host Jake Tapper. "This is as though the Russians got a passkey, a skeleton key for about half the locks in the country. Think about it that way. It's 18,000 companies and government institutions scattered around the U.S. And the world. This is an espionage attack."
Needless to say, you can find similar coverage of this story on all of the other major news networks as well.
But jumping to conclusions is extremely dangerous.  Many of the experts that are blaming "the Russians" for "the largest espionage attack in history" also seem to be implying that the United States needs to respond in some manner.
So exactly what would such a U.S. "response" look like?
And how would the Russians respond once we start hitting back at them?
I think that those are very important questions.
We are being told that a whole host of U.S. agencies were affected by this cyberattack, and that includes the agency "which maintains the U.S. nuclear weapons stockpile"…
The Energy Department and National Nuclear Security Administration, which maintains the U.S. nuclear weapons stockpile, have evidence that hackers accessed their networks as part of an extensive espionage operation that has affected at least half a dozen federal agencies, officials directly familiar with the matter said.

On Thursday, DOE and NNSA officials began coordinating notifications about the breach to their congressional oversight bodies after being briefed by Rocky Campione, the chief information officer at DOE.
And we are also being told that "the Russians" have had access to the networks of those agencies "for six to nine months"…
Tom Bossert, a former homeland security adviser to President Donald Trump, said the "magnitude of this ongoing attack is hard to overstate."

"The Russians have had access to a considerable number of important and sensitive networks for six to nine months," Bossert said in column published in the New York Times, adding that Russian intelligence officials have likely gained "administrative control over the networks it considered priority targets."
You have got to be kidding me.
Hackers have been prancing around in highly sensitive U.S. government computer systems for six to nine months and we are just finding out about it now?
Apparently hackers were able to gain access to those systems through a piece of software created by a company called SolarWinds…
The attackers penetrated federal computer systems through a popular piece of server software offered through a company called SolarWinds.
According to USA Today, the SolarWinds Orion Platform "is used by hundreds of thousands of organizations globally, including most Fortune 500 companies and multiple U.S. federal agencies".
All of those entities could have been compromised, and all of them will now need to work to secure their networks.
It also turns out that Dominion Voting Systems also uses software that was created by SolarWinds, but we are being told not to worry because they don't use the Orion Platform that was the specific target of these particular attacks.
Uh, okay.
No matter who was actually behind these recent cyberattacks, the deep state and the mainstream media will almost certainly continue to pin the blame on the Russians, and that means that our relationship with Russia will continue to rapidly deteriorate.
Meanwhile, the Chinese military has been training for an invasion of Taiwan…
Footage aired by China's state broadcaster CCTV last week included rare images of the Type 96A main battle tank during a war game in Hangzhou, in east China.

The Chinese army units of 72nd Group Army took part in the street battle exercise which attempted to simulate conditions China's invading forces could encounter if they invade Taiwan.
If the Chinese actually pull the trigger on such an invasion, that would likely result in military conflict between the U.S. and China.
But if there is a weak president such as Joe Biden in the White House, the Chinese may be emboldened to try such a move.
We live at a time of wars and rumors of wars, and once Trump is out of the White House I believe that we would inevitably move much closer to war with both Russia and China.
Unfortunately, most Americans don't spend much time thinking about foreign policy these days.
In fact, most Americans don't spend much time thinking for themselves at all.
Instead, they allow others to do most of their thinking for them, and that is extremely unfortunate.
***Michael's new book entitled "Lost Prophecies Of The Future Of America" is now available in paperback and for the Kindle on Amazon.***
About the Author: My name is Michael Snyder and my brand new book entitled "Lost Prophecies Of The Future Of America" is now available on Amazon.com.  In addition to my new book, I have written four others that are available on Amazon.com including The Beginning Of The End, Get Prepared Now, and Living A Life That Really Matters. (#CommissionsEarned)  By purchasing the books you help to support the work that my wife and I are doing, and by giving it to others you help to multiply the impact that we are having on people all over the globe.  I have published thousands of articles on The Economic Collapse Blog, End Of The American Dream and The Most Important News, and the articles that I publish on those sites are republished on dozens of other prominent websites all over the globe.  I always freely and happily allow others to republish my articles on their own websites, but I also ask that they include this "About the Author" section with each article.  The material contained in this article is for general information purposes only, and readers should consult licensed professionals before making any legal, business, financial or health decisions.  I encourage you to follow me on social media on Facebook, Twitter and Parler, and any way that you can share these articles with others is a great help.  During these very challenging times, people will need hope more than ever before, and it is our goal to share the gospel of Jesus Christ with as many people as we possibly can.