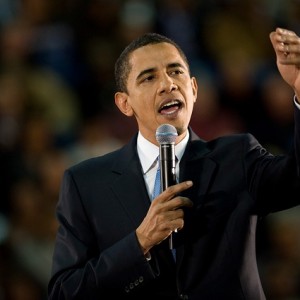 Did you know that one of the Americans that was recently killed fighting for ISIS once cleaned planes at Minneapolis-St. Paul International Airport?  His name was Abdirahmaan Muhumed, and he was a Somali refugee.  Since 1975, more than 3 million refugees have been resettled in cities in the United States, and thanks to the Obama administration an increasing percentage of those refugees are Muslim.  As you will read about below, Obama has even made it possible for refugees that have given only "limited material support" to terrorists to come to America. The Obama administration says that it is still trying to keep full-blown terrorists from entering the country, but it has become exceedingly clear that administration officials aren't exactly into that whole "border security" thing.  And once refugees arrive in the United States, they are fully eligible for food stamps, Medicaid, housing assistance and a whole host of other welfare programs.  So if you are a jihadist and you want to move to the United States legally, all you have to do is claim to be a "refugee" and you might just find that the red carpet gets rolled out for you.
According to a survey conducted by Pew Research, "the estimated share of legal Muslim immigrants entering the U.S. each year has roughly doubled, from about 5 percent of legal immigrants in 1992 to about 10 percent in 2012."  And this rise in Islamic immigration has been accelerated by a series of moves by Barack Obama.
For example, earlier this year the Wall Street Journal reported on a decision by the Obama administration to bring thousands of additional Syrian refugees into the country by the end of this year…
U.S. plans to resettle thousands of Syrians displaced by their country's civil war could hinge on those refugees receiving exemptions from laws aimed at preventing terrorists from entering the country.

A U.S. official stated publicly for the first time this week that some of the 30,000 especially vulnerable Syrians the United Nations hopes to resettle by the end of 2014 will be referred to the U.S. for resettlement.
Will "refugees" with ties to ISIS or other jihadist organizations be weeded out?
Hopefully at least some of them will be.  But at this point the Obama administration has set the bar pretty low.  In fact, the Obama administration has decided that it is even okay for those that have provided "limited material support" to terrorists to be allowed into the country…
The Obama administration has issued new exemptions to a law that bars certain asylum-seekers and refugees who provided "limited material support" to terrorists who are believed to pose no threat from the U.S.

The Department of Homeland Security and the State Department published the new exemptions Wednesday in the Federal Register to narrow a ban in the Immigration and Nationality Act excluding refugees and asylum seekers who had provided limited material support, no matter how minor, to terrorists.

"These exemptions cover five kinds of limited material support that have adversely and unfairly affected refugees and asylum seekers with no tangible connection to terrorism: material support that was insignificant in amount or provided incidentally in the course of everyday social, commercial, family or humanitarian interactions, or under significant pressure," a DHS official explained to The Daily Caller.
When they arrive in the United States, many Muslim refugees are resettled in cities in the heartland of America.  For instance, the city of Minneapolis, Minnesota has had such an influx of Somali refugees that it has become known as "Little Mogadishu"…
Minneapolis, Minnesota, sits at the heart of the controversial program. Known as "Little Mogadishu" to some critics, the city has since 1983 welcomed thousands of Somali refugees, most of whom are practicing Muslims and attend a local mosque or Islamic center.

While the Minneapolis-St. Paul area plays host to the largest Somali refugee population, it's not the only American city that is taking in refugees from the war-torn African nation. Columbus, Ohio, and San Diego, California, have also served as refugee resettlement hot spots.
Of course most of the refugees are law-abiding people that are not causing problems.
But there are an alarming number of exceptions.
It is not just a coincidence that the two Americans that were fighting for ISIS that were recently killed were both from Minnesota…
The trend was underscored again last week when it was reported that two Americans, both from Minneapolis, had linked up with the ISIS terrorist organization in Syria and were killed on the battlefield in that country's civil war. One was a Somali refugee and the other reportedly was an African-American with ties to the Somali community in Minnesota.

And many more have been tried and convicted of providing money or material support to overseas Muslim terrorist organizations. Among them was one Somali woman from Minnesota who refused to rise when called upon by the judge, citing a verse in the Quran.

"I'll not stand for anyone except for Allah," Amina Farah Ali told the federal judge.
And guess what?
If they had not been killed on the battlefield, they would have been welcomed back into the United States with open arms.
Just check out what Congresswoman Michele Bachmann learned when she asked the FBI about this…
Minnesota Congresswoman Michele Bachmann (R) was stunned when she questioned the FBI about what would happen to American citizens who have gone overseas to fight with the Islamic State, and then try to return to the United States.

"Two from my state were the first Americans who were fighting for ISIS," she began on The Glenn Beck Program Tuesday. "I had gone earlier this year and asked the FBI, 'Are there any Minnesotans that are over fighting with ISIS?' It was classified information at the time, I couldn't reveal it. Now everyone knows."

"At that time, these two hadn't been killed yet," Bachmann continued. "So what I asked is, 'OK, once they're done fighting with ISIS, what's going to happen if they try to return?' And they said, 'Well, they'll come into the country.'"
Wow.
Fighting for ISIS won't even keep people out the country?
Are we insane?
And while jihadists are staying inside our country, they are eligible for a free ride that the rest of us are paying for.
The following information comes from Refugee Resettlement Watch…
Refugee access to welfare on the same basis as a U.S. citizen has made the program a global magnet.

The federal programs available to them include:

∙ Temporary Assistance for Needy Families (TANF) formerly known as AFDC
∙ Medicaid
∙ Food Stamps
∙ Public Housing
∙ Supplemental Security Income (SSI)
∙ Social Security Disability Insurance
∙ Administration on Developmental Disabilities (ADD) (direct services only)
∙ Child Care and Development Fund
∙ Independent Living Program
∙ Job Opportunities for Low Income Individuals (JOLI)
∙ Low-Income Home Energy Assistance Program (LIHEAP)
∙ Postsecondary Education Loans and Grants
∙ Refugee Assistance Programs
∙ Title IV Foster Care and Adoption Assistance Payments (if parents are qualified immigrants – refugees, asylees, etc)
∙ Title XX Social Services Block Grant Funds
Of course most refugees are more than happy to take advantage of all of these "services".  Here is more from Refugee Resettlement Watch…
Public Assistance Utilization Among refugees who arrived during the 5 years previous to the survey 57.7% are on government medical assistance such as Medicaid, about 25% have no health insurance at all, 70.2% are receiving food stamps, 31.6% are in public housing (an additional percentage is on a public housing waiting list), and 38.3 % are getting cash assistance such as TANF or SSI.

The figure of 57.7% dependent upon government medical assistance is actually an undercount since it excludes children under 16.
Yes, our southern border is wide open for any jihadists that want to come into our country illegally.
But if you are a jihadist that wants to immigrate to America, there is a much easier way.
Just tell the Obama administration that you are a "refugee", and you might just find that you are soon living in one of our major cities at U.S. taxpayer expense.