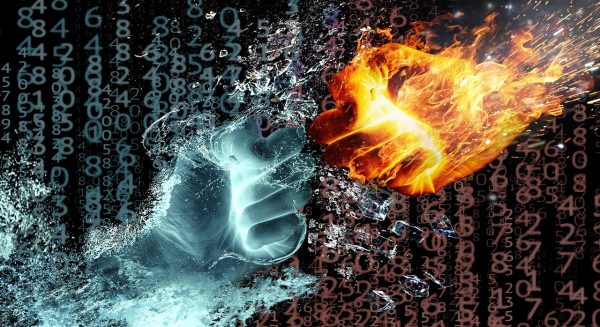 There are moments that restore our faith in humanity, and there are also moments that destroy it.  We were created to love and to be loved, and in this article I will share a couple examples of incredible acts of love.  But there are many others that have become so twisted that they will engage in unspeakable acts of evil without even thinking twice about it.  Of course on Christmas Day we witnessed an unspeakable act of evil when Anthony Quinn Warner blew himself up in front of the AT&T building in downtown Nashville.  But even in the midst of such a great tragedy, incredible things happened that are making headlines all over the globe.  Light and darkness often coexist side by side, but sometimes things get so dark that we forget that the light is still there.
One story that encouraged me lately was the story of a 7-year-old boy named Eli that rushed into a burning home to save his 22-month-old sister…
It was a typical night at the Davidson household in New Tazewell, Tennessee, on December 8. Chris and Nicole Davidson fed their three children dinner, tucked them into bed and were asleep by 8:30 p.m.

Hours later, Nicole Davidson woke up to the smell of smoke. Within minutes, the family's home was up in flames — and 22-month-old Erin Davidson was trapped in her room.
Sometimes being really small is a huge advantage, and Eli was able to use his small size to squeeze through a window and grab little Erin from her crib before it was too late…
"The smoke and fire was so thick there was no way I could get to her," Chris Davidson told CNN. "We went outside to get to her from the window, but there was nothing for me to stand on to reach up there. So I picked up Eli, who went through the window and was able to grab her from her crib."
Acts of great self-sacrifice are representative of the best of humanity, but we are also reminded of the worst of humanity on a daily basis.
For example, yesterday I came across a story about three men in Florida that I wish I could get out of my mind…
Three men, including the rapper Splash Zanotti, allegedly demanded $20,000 and sexually assaulted a woman after breaking into a South Florida home, police said.

Splash Zanotti, whose real name is Kejuan Campbell, along with Dionte Alexander-Wilcox and Antonio James allegedly broke into the Miramar, Florida home in October by pointing a gun at one of the homeowners, according to a federal affidavit. The men, all armed with firearms, proceeded to force both homeowners on the ground and assaulted them.
The specific details of what they did to the woman are too sickening for this article.
Men like this have no place in our society, and it is actually a tremendous indictment of our society that we keep producing incredibly sick and twisted people like this.
But not everyone turns out this way.  In New Jersey, a couple named Rebecca and Robert Kolas have brought six orphaned siblings into their home so that they would not be separated.
Needless to say, this has not been easy on their finances, and Rebecca says that they have mortgaged their home "as much as possible" in order to pay for it…
Rebecca, who is managing attorney of the Community Health Law Project which advocates for those with disabilities, and Robert, who works for the Tom River Public Works Department, have asked New Jersey's Division of Child Protection and Permanency for help in making more space for the kids.

"My home is mortgaged as much as possible to pay for it," Rebecca explained.
Why can't our society produce more good hearts like that?
And why can't we send people like Rebecca and Robert to Washington to represent us?
Instead, our system of government seems to greatly attract power-hungry control freaks that love to make life miserable for all the rest of us.
Things have gotten particularly oppressive during this pandemic.  The rules that our politicians have imposed upon all of us have resulted in some very crazy outcomes, and we are seeing things that I never thought we would see in this country.
For instance, just recently the manager of an AMC Theater in Jacksonville, North Carolina banned a disabled child from entering because she wasn't wearing a mask…
Family members were masked up. However, the child, who was in a baby stroller and is non-verbal, was not wearing a mask.

She reportedly has a condition that precludes her from wearing either a mask or a face shield.
How cold-hearted do you have to be in order to do something like that?
When the family indicated that they didn't want to leave, the manager of the movie theater actually summoned the police…
Police were summoned to the theater and escorted the outraged family outside.
Yes, this is actually happening in America in 2020.
Sadly, the people with the most money and the most power are often the most psychotic of them all.
By now, you have probably heard that in the name of "science" Bill Gates would actually like to partially block sunlight from reaching our planet…
A bizarre-sounding plan to save Earth funded by tech guru Bill Gates is "quietly" moving forward.

The plan — to dim the sun's rays and their impact on the earth — is reportedly all in the name of helping to revitalize the environment and thus save the human race.
This is one of the most foolish plans that I have ever heard, but Bill Gates is very serious about this.
Without the light of the sun, life on Earth could not exist.  We can barely feed everyone on the planet right now during the best of years, and partially cutting off sunlight would make it much more difficult to grow food.
Why in the world would anyone want to do such a thing?
We live at a time when evil is out of control all over the planet, and it is only going to get worse in the years to come.
But whenever the wickedness seems too overwhelming, it will be important for us to remember that love is still changing hearts all over the globe.
All throughout human history we have witnessed a battle of good vs. evil, and that will definitely be true during this chapter of human history as well.
And even though hatred is rising all around us, we want to make sure that our hearts are always filled with love, because love will win in the end.
***Michael's new book entitled "Lost Prophecies Of The Future Of America" is now available in paperback and for the Kindle on Amazon.***
About the Author: My name is Michael Snyder and my brand new book entitled "Lost Prophecies Of The Future Of America" is now available on Amazon.com.  In addition to my new book, I have written four others that are available on Amazon.com including The Beginning Of The End, Get Prepared Now, and Living A Life That Really Matters. (#CommissionsEarned)  By purchasing the books you help to support the work that my wife and I are doing, and by giving it to others you help to multiply the impact that we are having on people all over the globe.  I have published thousands of articles on The Economic Collapse Blog, End Of The American Dream and The Most Important News, and the articles that I publish on those sites are republished on dozens of other prominent websites all over the globe.  I always freely and happily allow others to republish my articles on their own websites, but I also ask that they include this "About the Author" section with each article.  The material contained in this article is for general information purposes only, and readers should consult licensed professionals before making any legal, business, financial or health decisions.  I encourage you to follow me on social media on Facebook, Twitter and Parler, and any way that you can share these articles with others is a great help.  During these very challenging times, people will need hope more than ever before, and it is our goal to share the gospel of Jesus Christ with as many people as we possibly can.