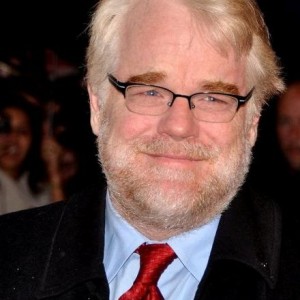 According to the federal government, the number of heroin addicts in the United States has more than doubled since 2002.  Yes, you read that correctly.  In fact, it is being reported that heroin-related overdose deaths have risen 84 percent just since 2010.  The truth is that the recent death of Philip Seymour Hoffman is just the tip of the iceberg of the raging heroin abuse epidemic in America.  Heroin is cheap, it is potent, and it is very similar to the legal painkillers that millions of Americans are currently addicted to.  According to ABC News, Hoffman was found "with five empty heroin bags as well as many as 65 more bags that were still unused" when his body was discovered on Sunday in his New York apartment.  It is a great tragedy, but the reality is that tragedies like this are happening all across the United States every single day.  Heroin is the the number one killer of illegal drug users, and as heroin use continues to rise so will the number of dead bodies.
Philip Seymour Hoffman was at the peak of his career and seemingly had so much to live for when he died.  The following is how the New York Times described what was found in his apartment…
Detectives found dozens of small packages in the West Village apartment where Philip Seymour Hoffman, the actor, died on Sunday. Most were branded, some with purple letters spelling out Ace of Spades, others bearing the mark of an ace of hearts. At least five were empty, and in the trash.

Each of the packages, which can sell for as little as $6 on the street, offered a grim window into Mr. Hoffman's personal struggle with a resurgent addiction that ultimately, the police said, proved fatal. And the names and logos reflect a fevered underground marketing effort in a city that is awash in cheap heroin.
According to the Daily Mail, the Ace of Spades brand of heroin "is responsible for close to 100 deaths from New Hampshire to Washington State – including 37 in Maryland since September."
It is suspected that the heroin that killed Hoffman was laced with a deadly narcotic known as fentanyl.  The following is an excerpt from a recent Raw Story article…
For the past three weeks, authorities have been tracking batches of deadly fentanyl-laced heroin that has been moving east from Pittsburgh.

Twenty-two people in western Pennsylvania died of overdoses in the past week. Authorities believe that most of the deaths were related to heroin laced with fentanyl, a powerful narcotic typically prescribed to terminal cancer patients as means of pain management.

It is 100 times more powerful than morphine, and in combination with heroin can shut down the respiratory system of users.

The laced heroin went by the street names "Theraflu" and "Bud Ice" in Pennsylvania, but as it made its way to Long Island it was re-branded as "24K."
The northeast quadrant of the country has been hit particularly hard by this heroin epidemic.  According to the DEA, heroin seizures in the state of New York State have increased 67 percent over the last four years, and according to the Daily Beast, the number of heroin overdose deaths is rising "like wildfire"…
In the last month alone, Maryland, Vermont, New York, and even Florida have each reported an unprecedented number of deaths. It's spreading like wildfire. The National Institute on Drug Abuse is still crunching the numbers, but from what we've seen, this could be the worst year yet.
Things have gotten so bad that the governor of Vermont recently used his entire State of the State address to discuss the heroin abuse epidemic…
Vermont Gov. Peter Shumlin recently spent his entire 34-minute State of the State address talking about the state's "full-blown heroin crisis," and law enforcement officials in small cities across New England have noted an increase in heroin use.
And as I mentioned above, the number of heroin addicts nationally has more than doubled since 2002…
"Heroin is pummeling the Northeast, leaving addiction, overdoses and fear in its wake," said James Hunt of the Drug Enforcement Administration's New York Office.

A 2012 survey by the federal Substance Abuse and Mental Health Services Administration (PDF) found that about 669,000 people over age 12 had used heroin at some point in the year. About 156,000 of those were first-time users, and roughly 467,000 were considered heroin-dependent — more than double the number in 2002.
So don't be stupid.
Using heroin can kill you.
In fact, according to the Centers for Disease Control, heroin is the number one killer of illegal drug users in the United States.
We need our young people to understand this, because right now the use of heroin is exploding among the youth of America…
"We can't overshadow the fact that there is a public health crisis that is raging across this country. Scenarios like this are playing out in families and communities with alarming regularity and increased frequency," Scott Hesseltine, operations director at Hazelden Treatment Center, said.
Unfortunately, so far people don't seem to be getting the message.  Those buying and selling heroin just continue to become even more bold.
In fact, as I have written about previously, heroin is being sold in broad daylight in front of public schools in the city of Detroit while kids wait to board their school buses.
When you are addicted to heroin, you will do just about anything for another hit.  Addicts will beg, borrow, steal and commit violence to get the money that they need.
Heroin abuse doesn't just destroy those that are addicted to it.  It destroys entire communities.
As the economy continues to decline, selling heroin will seem like an easy way to make some extra cash to many people.
And many people will use the stuff in order to forget their problems.
But in the end, thousands more will die and millions of lives will be deeply affected by this rising epidemic.
America is dying, and this is just another symptom of our steady decline.