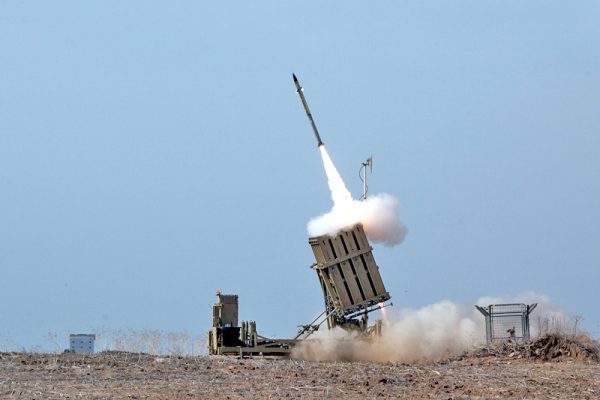 Over the past 24 hours, Hamas and Islamic Jihad have fired approximately 70 rockets and mortars into Israel, and the IDF has responded by conducting at least 60 airstrikes in Gaza.  Even as I write this article, there are reports that the fighting has continued all through the night.  If the hostilities continue, we could very well see a full blown war erupt, and such a war could ultimately draw in the Palestinians in the West Bank, Hezbollah and more of Israel's neighbors as well.  To say that things are tense in the region would be a major understatement.  On Tuesday, it was reported that there was a full moon over Jerusalem that was "almost red", and some are taking that as an ominous sign.  This is also the Islamic holy month of Ramadan, and that certainly adds an extra dimension to the events that are unfolding right in front of our eyes.  This is the worst violence that we have seen between the Israelis and Hamas since 2014, and many are extremely concerned about what we may see next.
Randomly firing rockets and mortar shells toward civilian population centers is a great act of cowardice, and these recent attacks by the Palestinians are being condemned all over the world.  The following comes from Time Magazine…
Palestinian militants bombarded southern Israel with dozens of rockets and mortar shells Tuesday, while Israeli warplanes struck targets throughout the Gaza Strip in the largest flare-up of violence between the sides since a 2014 war.

The Israeli military said most of the projectiles were intercepted, but three soldiers were wounded, raising the chances of further Israeli retaliation. One mortar shell landed near a kindergarten shortly before it opened.
In Israel, this kind of thing is simply accepted as a part of life, and despite the attack the school day continued as scheduled…
"We are lucky the children weren't in the kindergarten yet, and that they didn't hear the explosion. It was just a stroke of luck that nobody was injured," said Gadi Yarkoni, head of the Eshkol Regional Council.

Danny Cohen, community coordinator at the kibbutz, said that despite the incident, nearly all of the 20 students in the kindergarten came to school as scheduled.

"The parents are used to these kind of events. We've experienced them in the past," Cohen told TPS. "The parents know that the building of the kindergarten is reinforced and that the staff knows how to handle this kind of situation."
Needless to say, Israel was going to have a very strong response to these attacks.  According to Fox News, Israeli Prime Minister Benjamin Netanyahu believed that Hamas was responsible from the very beginning…
"Israel will exact a heavy price from those who seek to harm it and we see Hamas as responsible for preventing such attacks," Prime Minister Benjamin Netanyahu said following the barrage.
And later on we did get word that Hamas and Islamic Jihad had issued a joint statement in which they both took responsibility for the rocket and mortar attacks.
Not since the 2014 Gaza war has Hamas claimed responsibility for rocket attacks into Israel.  They had to know that there would be a high price to pay, and so what was their goal?
Do they actually want to start another war?
If both sides keep firing, that is precisely what is going to happen.  In fact, Israel's defense minister is warning that "the threshold of war" is about to be crossed…
Israel Katz, the Israeli intelligence minister, said: 'We are the closest to the threshold of war since Operation Protective Edge.

'We don't want it, and the other side doesn't either, but we have our red lines.'
If we do see a war, the only way that Hamas can hope for any sort of a victory is to draw in as many of Israel's neighbors as possible.  The last time that Hamas and Israel went head to head, Hamas was handed a crushing defeat…
The last war in 2014 was especially devastating, with over 2,000 Palestinians killed, including hundreds of civilians, and widespread damage inflicted on Gaza's infrastructure in 50 days of fighting. Seventy-two people were killed on the Israeli side.
Hamas cannot win a war against Israel by themselves.
So what do they possibly hope to achieve?
Today, the unemployment rate in Gaza is close to 50 percent and communities there are plagued by constant power outages.  These people desperately need to rebuild their communities, and a new war with Israel would be absolutely crippling.
Hopefully cooler heads will prevail.  The United States has called for an emergency session of the Security Council, and outside parties are trying to negotiate an end to the violence.
Meanwhile, hostilities between Israel and Syria continue to heat up as well.  Let us pray for peace, because we are closer to a major war in the region than we have been in a very long time.
Michael Snyder is a nationally syndicated writer, media personality and political activist.  He is the author of four books including The Beginning Of The End and Living A Life That Really Matters.