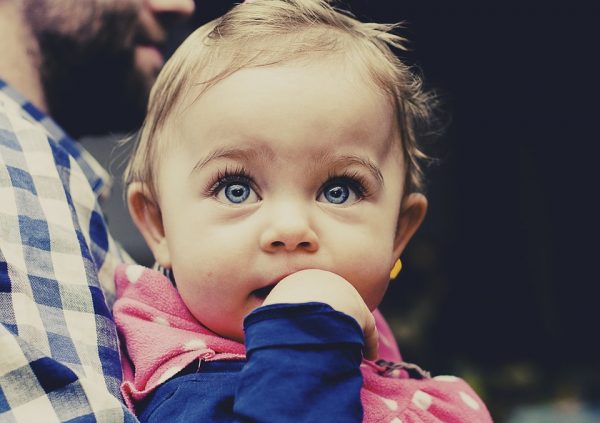 An incredibly shocking new undercover video that was recently released by the Center For Medical Progress shows various abortionists joking about the gruesome realities of performing abortions. This undercover footage was taken during the annual conventions of the National Abortion Federation in 2014 and 2015, and perhaps the most disturbing moment is when one abortionist jokes about an eyeball rolling into her lap. All of the undercover videos that have been released by the Center For Medical Progress are very startling and very graphic, but it is absolutely imperative that the American people be told the truth about what is actually happening in these abortion clinics. If these crimes against humanity do not stop, there is no hope and no future for our nation.
Defunding Planned Parenthood is "not just another political issue", and we can no longer afford to elect politicians that use the "Pro-Life" label to get votes but then continue to vote to fund Planned Parenthood once they take office.
Every single day precious little babies are being ripped limb from limb and their body parts are being sold off for profit.
And the new undercover video that was recently released shows some of these abortionists actually making jokes about what they are doing…
The Center For Medical Progress released a new undercover video showing Planned Parenthood executives discussing gruesome abortion procedures and the sale of fetal body parts for profit. The video was filmed at the 2014 and 2015 annual meetings of the National Abortion Federation.

The new undercover video appears to be a preview of a longer project, and is a compilation of comments made by Planned Parenthood executives and other abortion supporters at the NAF conventions. During conversations and panel discussions, the PP executives make stunning comments about abortion procedures.

Several attendees made jokes about eyeballs and other fetal body parts "rolling down into their laps." Others laughed as they discussed how hard it is to remove the unborn baby's head from the womb.
You can view the entire video from the Center For Medical Progress on YouTube right here.
It is time for the Pro-Life community to stand up and tell our politicians that defunding Planned Parenthood is no longer optional.
If they will not pledge to vote against every single bill that includes even a single penny of funding for Planned Parenthood, they will not get our votes.
How much more do we have to see before we are willing to take a stand? The following summary of the undercover videos that the Center For Medical Progress has released so far comes from LifeNews.com…
As I stated yesterday, I greatly applaud President Trump for proposing a budget that would completely defund Planned Parenthood.
Unfortunately, his budget is not going to get through Congress.
There are several Republican senators that are against defunding Planned Parenthood, and we need to make it clear to them that such a stance is no longer acceptable.
In particular, senators Susan Collins and Lisa Murkowski are threatening to hold up the effort to repeal Obamacare over this issue. The following comes from the Hill…
And with majorities in the House and Senate and control of the White House, the goal seems within reach after years of the party being thwarted by Senate Democrats and former President Barack Obama.

The problem is that Sens. Susan Collins (R-Maine) and Lisa Murkowski (R-Alaska) both may oppose a healthcare bill that cuts off funding to Planned Parenthood.
Collins is not up for re-election until 2020, and Murkowski is not up for re-election until 2022. But one pro-Planned Parenthood senator that we can remove from Congress in 2018 is Dean Heller of Nevada…
Forcing a fight over Planned Parenthood would also put a focus on Sen. Dean Heller (R-Nev.), who is up for reelection in 2018 in a state won by Democratic presidential nominee Hillary Clinton in 2016.

Heller sparked criticism from both conservatives and liberals after he said at a recent town hall that he has "no problem" with federal funding for Planned Parenthood and would "protect" it.
Because he is in favor of funding Planned Parenthood, Heller has forfeited any future support from Pro-Life conservatives.
So we need a Senate candidate in Nevada for 2018. I know that there are a lot of good Pro-Life people that live in the state, and if you are thinking of running for that seat please feel free to reach out to me.
For decades Pro-Life activists have been writing letters, holding marches and trying to make our voices heard, but the politicians have been ignoring us.
Now it is time for us to rise up and demand that they listen to us by denying our votes to any politician that will not vote to defund Planned Parenthood every single time.
Nearly 60 million children have already died, and many more will die this year.
If we are not willing to take action now, when will we ever be?